The Hawaii Travel Awards serve to acknowledge, distinguish, and commemorate excellence across all segments of the local Hawaii travel and tourism industry.
The Hawaii Travel Awards, part of the 'Guide's Travel Awards' series within Guide of US - America's Travel Network, supports, promotes, and develops the local Hawaiian travel and tourism industry by recognizing and rewarding excellence and inspiring its professionals to perpetually raise the standards of their service, amenities, and product offering.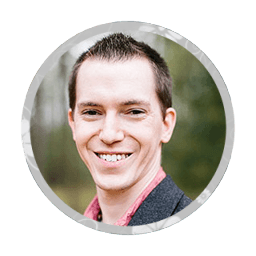 Award Distinctions & Tiers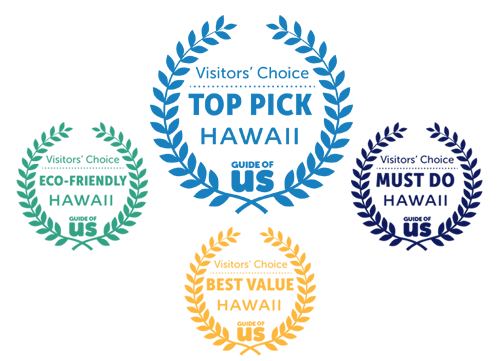 Visitors' Choice Awards
Our Visitors' Choice Awards, determined by visitor and consumer feedback, are provided to select organizations, accommodations, destinations, providers, and suppliers who meet our high-quality standards about travel and tourism within Hawaii. Each candidate is subsequently distinguished within one or more of the following categories: Top Pick, Must Do, Eco-Friendly, and Best Value. Unlike the Guide's Choice Award, the Visitors' Choice awards are presented only at the statewide level. Given the more broad nature of the award, the Visitors' Choice Awards do not contain an annual distinction mark for the year awarded. However, visitor feedback about each company is methodically and routinely monitored to ensure they meet our quality guidelines for the awards. The winners of the Visitors' Choice Award are distributed at various intervals throughout the year.
Voting & Judging Process
The voting and judging process is performed by a select group of objective travel veterans and experts within the Guide of US organization. The final judges participating are chosen at random annually.
The votes cast are determined by several factors – including, but not limited to, personal experiences with a brand, qualified reviews from select visitors, and aggregated feedback based on our proprietary Guide review and Guidescore platforms (both of which consist of data compiled from hundreds of thousands of independent traveler and consumer reviews).
Due to extensive research and investigative efforts, both the experience and feedback provided by our travel professionals impact scores marginally greater than votes cast by non-industry voters (including travel visitors, customers, guests, etc.). To ensure the highest quality, all votes are internally audited to certify the validity of each distinctive vote.
Both Guide of US and Hawaii Guide continue to focus on and promote travel and tourism that respects, preserves, and authentically benefits local Hawaii destinations and residents alike. We seek to commend the organizations, companies, and establishments that genuinely work to maintain a respectable balance within Hawaii, promoting conscientious tourism to visitors as well as the local community.
Hawaii Visitors' Choice Awards
Terms of Use & Disclosures
This website's use is your expressly conditioned acceptance of the terms, conditions, and disclaimers found within our Disclaimer of Warranty and Limitation of Liability page without any modifications. Your use of this website constitutes your acceptance of all the terms, conditions, and disclaimers posted herein. If you do not agree with any part of these terms and conditions, you should not use this website. We also receive a small commission from travel partners for some of the links found on this website. All partners and related links comply with our Advertising Disclosures. For example, as an Amazon Associate, we earn from qualifying purchases. These links do not cost you anything and help provide the necessary funding to maintain this website. Mahalo!