Top Beaches on Oahu
Oahu Beach Guide
There's no doubt about it- Oahu beaches are some of the most beautiful beaches in the world. And no matter what your idea of the perfect Oahu beach experience may be, you'll surely find it.
Looking to surf one of the world's best and most challenging spots- the famous Banzai Pipeline- or watch in amazement from the shore? Then Ehukai Beach is where you want to be. Or maybe you're looking for the perfect Hawaiian beach for a secluded morning swim... if so, head to Lanikai Beach and its soft sands. Planning a day at the beach with the kids? Then family-friendly Ala Moana Beach Park has lots of shallow water for the little ones. No matter which Oahu beach you choose to visit, you're guaranteed to have a great time!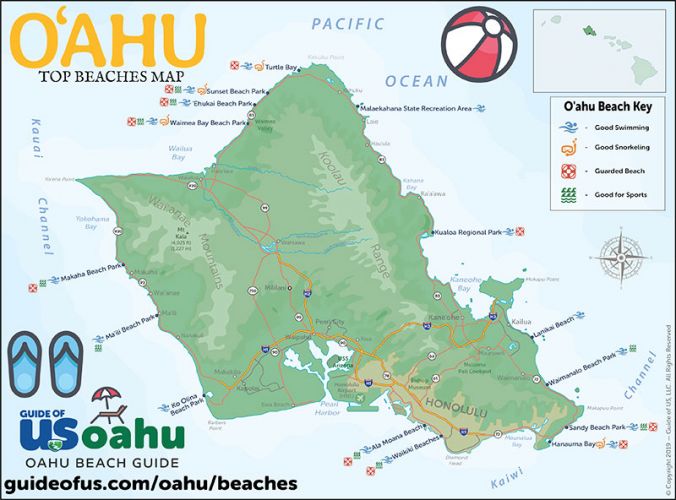 Top Oahu Beaches Map
Oahu's Top Beaches - All on one map...
Updated with a new high-resolution map of Oahu. Includes each of Oahu's top beaches, all major routes, landmarks, and a key with colored icons for help selecting the perfect beach.
Oahu Beaches Map
Open the container below, and then click the button to display an interactive Oahu Beaches map. We've included many of the most popular beaches on Oahu.
View Interactive Oahu Beaches Map