Oahu Best Areas to Stay
Waikiki plus other Resort Areas
Thinking about where to stay on Oahu? In this article, we'll take a look at which areas are the best choices when visiting Oahu.
Oahu is the most visited of all the Hawaiian Islands, with nearly 5 million visitors annually; and the majority of both visitors and accommodations are packed into the world-famous Waikiki area. In fact, nearly half of the rooms in all of Hawaii, statewide, or about 90%+ of all rooms on Oahu, are located in Waikiki. Waikiki is the major tourist hub of Honolulu, the state's capital.
Waikiki is essentially a large city located beachfront on the pacific ocean. As noted above, here you'll discover the majority of hotels and resorts on Oahu, which is a lively and accessible gathering place that offers the widest variety of lodging choices, from budget hotels to luxury resorts and modern boutique hotels. Here you'll find most of the world's premier hotel brands, including Hilton, Sheraton, Marriott, and Hyatt. You'll find an assortment of high rises, fancy shopping centers, every chain restaurant you can imagine, oh - and a million or so people. Don't say we didn't warn you it might be a bit crowded.
However, there are other major areas outside of Waikiki & Honolulu too, areas where many wonderful accommodations can be found. These include:
South Oahu (Waikiki / Honolulu - including Kahala)
Leeward Waianae (Including Makaha & Ko Olina)
North Shore (Haleiwa to Turtle Bay)
Windward East (Kaneohe / Kailua)
Here's a brief overview of each region mentioned above. We'll go over the pros and cons of each region below.
The airport and downtown areas of Honolulu are where you'll find business-oriented hotels, although most major properties in Waikiki offer full meeting facilities and business services. Nearly 95% of Oahu accommodations are in Waikiki.
The Leeward side, specifically the Koolina Resort area, offers two main large-scale resorts. The Waianae/Makaha area features a championship golf course as well as a small number of vacation rentals. The area is simply beautiful, as the Makaha Valley surrounds it.
The North Shore offers mostly vacation homes and cottages as well as B&Bs dotted along the stunning coastline from Haleiwa to Turtle Bay and beyond. The area does boast one major resort, located at Turtle Bay.
Similarly, the Windward East area (Kaneohe and Kailua) does not have a major resort, as it is mostly a residential area with several vacation home rentals.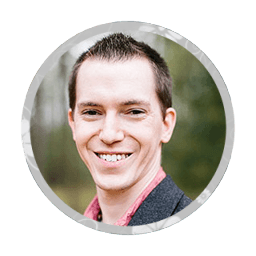 On this page, we'll cover each of the major Oahu regions you can find accommodations within. Here are this page's highlights...
Oahu Accommodations by Region
Let's take a look at the pros and cons of each of the areas we've briefly discussed above. These are in order of popularity, by our account.
Staying in South Oahu
Including Waikiki, Honolulu, and Kahala
We can say with some authority that most visitors will stay in the Honolulu/Waikiki area; it's where the bulk of accommodations are located and the area serves as a good base by which to see the island. The accommodations here are varied enough to suit almost any visitor's tastes, including those on a budget. In fact, some of the best deals on the island can be found here.
In addition to a variety of accommodations, you'll also find a large selection of shopping, dining options, and nightlife available. Plus, there's the most famous beach in Hawaii right in front of you- Waikiki.
As far as pricing goes, any accommodation near the beach/water is going to cost a great deal more than those further mauka (inland). There are only eight hotels actually on the beach, and all are relatively pricey- plus, one is for the military only. The best deals can often be found a few blocks inland from the beach, so look there for your best prices. There is also a large resort in the Kahala area, which is the ritzy residential neighborhood located on the southeast Coast below Waikiki.
Transportation wise, you may or may not need a vehicle - it depends on how much of the island you want to see. Shuttles are common and frequently route visitors between Honolulu and Waikiki. Some visitors opt to simply stay in the Waikiki area for their entire vacation, as there's plenty to do packed into the beach town. There's a variety of attractions, museums, cultural sites, plus the zoo & aquarium, etc. - most of it accessible by walking or taking the trolley or public bus. Both systems offer decent transportation options for visiting most of the Waikiki/Honolulu major tourist hot spots.
Visitors will find an abundance of choices for shopping as well in Waikiki, everything from luxury designer brands to less expensive souvenir outlets sprinkled across the city. If shopping is your scene, then Waikiki is your paradise.
Dining options are also plentiful in Waikiki. There are local restaurants (mostly toward Honolulu) mixed in with almost all the major chains, plus there is a variety of pricier resort restaurants to dine at too.
That all said, there are some definite caveats to staying in Waikiki. First of all, it's so remarkably crowded - it just doesn't have the same vibe that some other (less densely populated) parts of the island (or state) have. You can leave for home feeling like you vacationed more in the city versus on a tropical island. With the crowds comes increased traffic too, so if you have rented a vehicle - expect to experience traffic while in the Waikiki & Honolulu areas, it's a fact of life here. Additionally, many Waikiki resorts will charge a fee for parking - around $40/daily. But we highly encourage visitors to rent a vehicle as there is so much more to see on Oahu beyond Waikiki. In our opinion, public transportation simply isn't a convenient option outside of the city.
A few of our favorite properties in Waikiki & Honolulu are the Outrigger Waikiki Beach Resort, the Sheraton Waikiki, the Royal Hawaiian, the Moana Surfrider, the Outrigger Reef Waikiki Beach Resort, The Modern Honolulu, the Halekulani Hotel, the Kahala Hotel & Resort, the Hilton Hawaiian Village, the Shoreline Hotel Waikiki, and the Hyatt Regency Waikiki Resort & Spa.
A huge variety of hotels and resorts to choose from
World-class shopping, nightlife, and entertainment
A great variety of restaurants with a global flavor
Many hotel rooms have an ocean view
The Waikiki/Honolulu area is home to many Hawaiian points of interest, including the famous Waikiki Beach, Diamond Head Crater, Honolulu Zoo, Chinatown, King Kamehameha Statue, and Iolani Palace.
Always very crowded & noisy; Waikiki beach is very busy
Traffic causes parking to be very difficult
Waikiki caters to tourists and, therefore, is quite expensive
Staying on the Leeward Waianae Coast
Including Ko Olina & Makaha
On the drier west Leeward side of the island, you'll discover the resort community of Ko'olina. It has the same resort feel to the area, unlike along the north and east/windward coasts, which have a more 'local' vibe to them.
Here you'll find a selection of resorts, a golf course, a marina, and shopping and dining located in a small shopping center; there's even a Target, Walmart, and Costco nearby in Kapolei.
A couple of our favorite properties in Ko Olina are the Four Seasons Resort Oahu at Ko Olina and the Marriott Ko'olina Beach Club. For families, we also highly recommend the Aulani Disney Resort & Spa,
Wide range of water sports and activities along the coast
Just a 30-45 minute drive to Waikiki & Honolulu
Pristine beaches, championship golf course, and marina
Less congested than Waikiki; more privacy and seclusion
A wide range of accommodations available
Close to a lot of lovely "off the beaten path" beaches, as well as interesting cultural sites. Large golf course
Makaha Beach is less known than the North Shore for pro surfing, but, nonetheless, hosts an annual longboard contest
Climate is generally dry and sunny
Sunset can be viewed best from the west side
Not as many choices of places to stay as in Waikiki
Koolina does not have the nightlife or restaurants that Waikiki has
Geographically quite remote: The North Shore is a 1.5-hour drive and Waikiki is an hour away, as is the windward east side of the island
Waianae side is quite a barren, treeless part of the island, and is far less attractive than other more lush areas
Unfortunately, there is a higher crime rate in this area - especially vehicle break-ins.
Staying on the North Shore
Including Haleiwa to Turtle Bay
When driving north out of Honolulu, you'll eventually come to Oahu's famous north shore. From Haleiwa to Turtle Bay and onward to Laie, this is what Oahu locals refer to as "the country."
You won't discover any big box stores or fancy restaurants up here, but what you will find are plenty of beautiful beaches and a variety of quaint surfing towns. Most of your accommodations options are going to be Vacation Rentals or B&B's.
If you're looking to escape the hustle and bustle of Waikiki, but still want to be close to shopping and dining, try and stick closer to Haleiwa. Or consider the one major resort property on the north shore of Oahu, the Turtle Bay Resort. At only 45 minutes from Waikiki, it can feel like an escape on the island - offering less noise and crowds than the busier regions. If you're looking to stay over near the Laie area, consider the Courtyard by Marriot Oahu North Shore.
Beautiful landscape and many stunning beaches, including Sunset Beach and the world famous Banzai Pipeline
Summer conditions are great for water activities
Less crowded & more laid back than other parts of Oahu
Historical and cultural sights to experience, including Waimea Valley, and Queen Liliuokalani Church
A variety of boutique-style/vacation rental choices available
Limited choices and availability of accommodations
Dining and entertainment options are limited
Staying on Windward East Oahu
Including Kaneohe / Kailua
This region is located on the East Windward side of the island and is a 20-30 minute drive east of Waikiki. Kailua is a charming little beach town that's been put on the map recently; it's not the secret it used to be. Here you'll find a variety of local shops and places to eat, as well as Target and Whole Foods. Both Kailua Beach and the nearby Lanikai Beach are charming beaches with much fewer people than you'll find over in Waikiki, though it can get bustling on the weekends.
What you won't find in this region, and part of why it's ranked so low on this page, is because there aren't any real significant accommodations or resorts located here. You'll have to mostly select from B&Bs or vacation rentals in the area if you want to stay on this part of the island. However, there is one place we'd like to mention, though, as it's just north of Kailua/Kaneohe in the town of Kahaluu. It's probably our favorite property here on the east Windward side of Oahu - it's the Paradise Bay Resort
The towns of Kailua and Kaneohe are just 30 minutes away from Waikiki, but the area is truly a world away from the hustle and bustle
There are a variety of vacation home rentals dotted along the coastal area – this is the main type of accommodation in the region
Beautiful and scenic; there is a lot to explore, including Hanauma Bay, Makapuu Point, Chinaman's Hat, and Lanikai Beach
Some worthwhile attractions such as Kualoa Ranch and Polynesian Cultural Center
Largely residential, the area does not have any major hotels or resorts
Dining and entertainment options are not as varied as Waikiki
Where to Stay on Oahu - Summary
In our opinion, most visitors will be best off staying in Waikiki - especially if you're only visiting for a few days, or plan to island-hop to another island during your trip. The sheer variety of lodging options plus the ability to meet every budget makes it hard not to recommend the Waikiki area to almost everyone. As we've noted previously, the city also serves as a good "base" by which to visit and explore the entire island. You could probably find enough to do in Waikiki to fill your entire trip with adventure, but we again do recommend renting a car and exploring the rest of the island. Some of the most scenic and beautiful parts of Oahu are definitely outside of Waikiki & Honolulu.
Ko'olina on the leeward west side is, in our opinion, the best area to get a more authentic resort experience, especially if you're looking to avoid some of the hustle/bustle of Waikiki. While there is only a small selection of resorts here, combined with a large assortment of condos, this area ranks as one of the most popular to stay outside of Waikiki.
The north shore is more remote than the rest of the island, but the accommodations in Turtle Bay may be appealing for those looking to escape the crowds. There are also a variety of condo complexes near Turtle Bay that may suit your fancy.
The Kailua area on the east windward coast offers few major accommodations, but plenty of nice vacation rentals and B&B's (though not as many as before the county cracked down on illegal vacation rentals). This area also has some of the nicest beaches on the island outside of Waikiki.
You may also want to review our articles on When to Visit Oahu, as well as Oahu Weather, and our 10 Best Hotels in Honolulu list.