Top Beaches on Kauai
Kauai Beach Guide
Kauai Beaches are known for their beauty and drama. Miles of white sand meet with crashing surf for dramatic effect; while other more protected areas offer calm, clear seas for swimming, snorkeling and SCUBA diving, and surfing. Kauai's beaches and oceans are also graced by the presence of abundant marine wildlife including dolphins, humpback whales, sea turtles, monk seals, and a veritable rainbow of tropical fish. Whether you are shelling, surfing, snorkeling or simply relaxing, the Garden Isle has the perfect beach for you.
Grab your sunscreen and check out some of the best and most popular Kauai beaches here. We've organized them by region, so no matter where your island travels take you, you'll always have a great beach nearby.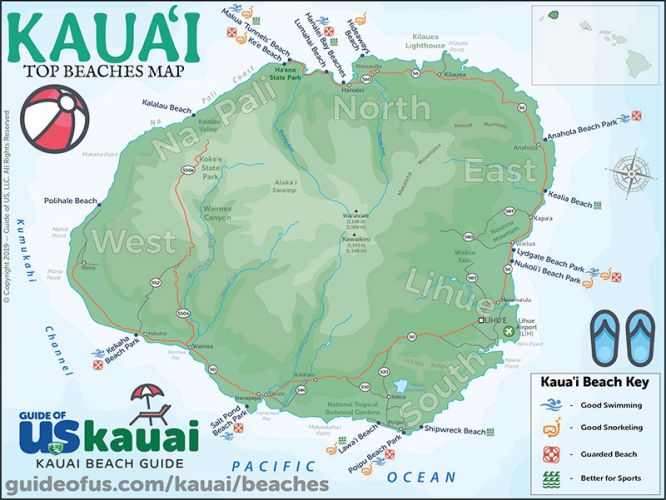 Top Kauai Beaches Map
Kauai's Top Beaches - All on one map...
Updated with a new high-resolution map of Kauai. Includes each of Kauai's top beaches, all major routes, landmarks, and a key with colored icons for help selecting the perfect beach.