Hawaii travel maps for downloading, printing, or just using for reference on each of the major Hawaiian Islands. We've also included various geographic reference maps for each of the four primary islands within Hawaii.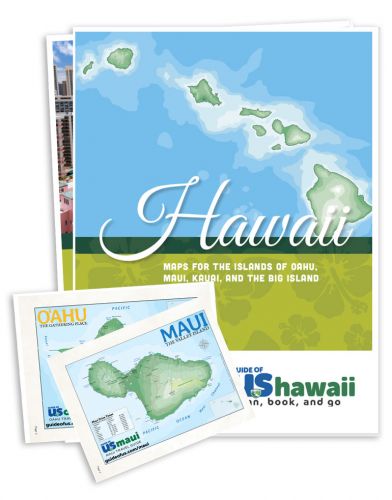 Updated Hawaii Travel Map Packet - 4 Main Island Maps
Driving Maps for Oahu, Maui, Kauai, and the Big Island
Updated with new high-resolution maps of Oahu, Kauai, Maui, and the Big Island. Includes most major attractions, all major routes, airports, and a chart with estimated driving times for each respective island.
-File size is 4.3 MB as a print-ready PDF document
Hawaii Maps
Map of Hawaii
Other Hawaiian Map Resources
Additional Travel Resources