Best Time to go to Hawaii?
When is best to Travel to Hawaii?
In general, for the best overall weather, lowest statewide rates, and fewest visitors on-island, the best time to visit Hawaii is:
Ultimately, in our honest opinion - there isn't an inopportune time to go to Hawaii. Visiting Hawaii is a dream come true for many visitors, and who can blame them? The weather is fantastic nearly year-round, there's something to do for everyone, and the food is phenomenal (try laulau, trust us!).
Despite the COVID-19 pandemic, most of the Hawaiian Islands, especially the outer islands, have fared relatively well thanks to the early and long-standing quarantine, testing, and now vaccination policies, which for most of 2021 has made Hawaii a safe destination to visit. Fall 2021 Update: The outbreak of the Delta variant in the U.S. and Hawaii has now prompted Hawaii's Governor to request that all travelers postpone non-essential travel until late October 2021. More information can be found on our current Hawaii Travel Restrictions page, which we update regularly.
Below we'll cover more details about what makes this a great time, or not, to visit the Aloha State.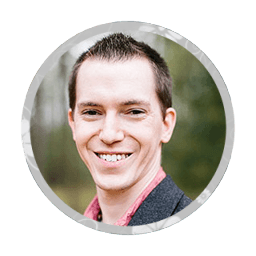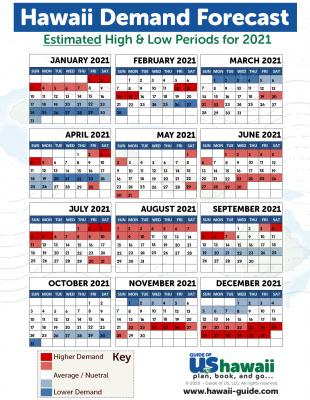 How to Beat the Hawaii Crowds
When are periods of High and Low Demand?
To assist visitors with visualizing the periods of high and low demand in Hawaii, we've created the following 2021 Hawaii Demand Forecast. We'll also specifically discuss visiting during each month of the year in more detail below. The pandemic definitely affected our forecast for the earliest months of 2021, but generally,  we believe high and low demand times will stay consistent with historical trends for the remainder of 2021 and into 2022. If anything, as of mid-Summer 2021, Hawaii is seeing a tourism boom with a new vaccine exemption now available for visitors. We'll update accordingly as more information becomes available this fall and early winter.
This chart is an approximate overview of when we expect Hawaii to see increased visitation on-island, based on travel trends in Hawaii over the last four years, and in consideration of recent events within Hawaii.
2021-2022 COVID-19 Update: Please be aware that the COVID-19 pandemic created significant alterations to our forecasts for the earliest and now later parts of 2021. Please see the new COVID-19 updates section below for more information on what we expect in the future from the COVID-19 pandemic as it relates to Hawaii tourism.
If you're looking further ahead, you can also check out our initial 2022 Hawaii Demand Forecast. Travelers can also still check out our (pre-COVID) 2020 Hawaii Demand Forecast as well.
How COVID-19 has changed everything...
Updated Visitor Demand & Future Expectations
As we noted above, the COVID-19 pandemic has significantly upended the tourism industry and altered our forecast for much of early-to-mid 2021. Beginning in late March 2020, and until Hawaii reaches at least 70% statewide vaccination rate, Hawaii has and will remain under 10-day quarantine orders for all arriving visitors. See our special alerts Hawaii Travel Restrictions and Hawaii COVID Testing & Trusted Partners pages for additional details. Additionally, the use of Health 'Vaccine passports' is now an option for select travelers; we've included more information on our Hawaii Health Passport & Vaccinations page.
Update: In late August 2021, the Governor of Hawaii requested all travelers postpone non-essential travel until late October 2021.
Hawaii Reopened in the Fall of 2020
COVID-19 continued to cause significant disruption to historic travel trends for most of the first half of 2021, and we expect it to cause additional issues in the Fall and Winter of 2021 as the Delta variant has now become an issue. As vaccinations have continued to become widely publicly available, things have generally begun to return to a sense of 'normal.' As of mid-Summer 2021, Hawaii was experiencing a tourism boom with arrival numbers outpacing 2019 at times; 2019 was a record-setting year for Hawaii visitor arrivals. Ultimately, we continue to expect many changes in Hawaii as the tourism industry restarts and adapts to life after the pandemic. Hawaii re-opened to visitors on October 15, 2020, with a pre-travel test. You can read more about Hawaii's Vaccine Exemptions and Hawaii Testing, Partners, & Costs.
What to Expect in Fall/Winter 2021 and early 2022
We will continue to monitor the situation closely and update our forecasts accordingly once the travel industry normalizes after the pandemic. Despite the current travel boom Hawaii is experiencing, many Hawaii tourism experts forecast regular travel trends to return as soon as the Spring of 2022. The outbreak of the delta variant also significantly complicates things and likely will reduce travel to the islands early in the fall and winter of 2021. As we noted above, local authorities in Hawaii have now requested travelers postpone non-essential travel until at least the end of October 2021.
Truthfully, historical trends likely won't mean as much as they did before the pandemic in the near term. Despite the summer 2021 surge in Hawaii travel, we still expect the tourism industry in Hawaii to take several months, if not years, to recover from the effects of COVID-19 fully. Many small businesses and restaurants had struggled to stay afloat during the multi-month quarantine period when visitor arrivals dropped by upwards of 95% year-over-year. That will mean ongoing changes to the activity/tour, dining, and lodging/accommodation industries statewide. Unfortunately, the total effects of this situation will not be known for months to come. We'll keep you posted... this article will be updated accordingly as things change.
Hawaii Hotel Rates
Average Accommodation Prices
As is to be expected, when more people are 'on-island' visiting the Hawaiian Islands - accommodation, rental, and flight costs will increase as well. To avoid the crowds and keep rates lower, you can always try visiting during non-peak visitation periods (i.e.; holidays and summer months are high-demand time periods). When preparing for your trip, the following graphic should help provide a general idea of the average rates during different times of the year. These rates fluctuate by island, but these figures still allow you to prepare accordingly.
'Best Time to/for...' Hawaii FAQ
Seasonal Events, When to Book, Finding the Best Rates, & more...
Best Time for Good Weather?
While Hawaii is a great destination year-round, the best opportunity for good weather exists during April, May, September, and October. As the tradewinds pick up over the winter months, so do the showers, and surf swells, particularly on the north/northeast (windward) shores of each island. The weather is warm year-round, with average highs in the winter of 78-82ºF (26-28ºC) and 83-88ºF (29-31ºC) in the summer months. Learn more about Hawaii weather.
Best Time to avoid crowds?
Hawaii has visitors during all months of the year, but typically, if you want to avoid the crowds, visit in either November (excluding Thanksgiving) or May for the quietest scene on the islands. Additionally, the first week of June, most of April (excluding 'Golden Week' and Easter), and much of September or October are great times to avoid the majority of visitors. Learn more about When to Travel to Hawaii.
Best Time to Book Hawaii Hotels?
As a rule of thumb, book early - no later than 2-3 months before you go! It's not uncommon for the Best Accommodations in Hawaii to get booked quickly, especially during the summer months over holidays. If you are planning to visit in either July or August and especially if you're planning a visit around the Christmas/New Year's holiday in late December, then we'd advise booking 4-6 months in advance to ensure you can reserve the room(s) you want. Be sure to check our Hotel Rates for the best prices and to compare all the top travel sites in one quick search.
Best Time to purchase Hawaii Airline Tickets?
As with accommodations, it's best to typically book earlier than later. The best prices for Hawaii flights can vary dramatically throughout the year, depending on a variety of factors. Generally speaking, to find the best rates, we advise visitors to start searching for flights four months before your trip and to book no later than one month before your planned departure. Using this approach should provide you the best opportunity to find a good deal. If you are planning a visit during Thanksgiving, Christmas, or another holiday, we'd advise you book much earlier, as far in advance as possible to ensure the best price for what will undoubtedly be high-demand tickets during those peak periods.
Best Time to Find Deals & Discounts?
If you're searching for the best rates when visiting Hawaii, we'd advise you to start your search for flights that arrive/depart in the middle of the week. Flying during the middle of the week will save you a lot of money, especially when flying from geographically further away. Generally, the most affordable rates for both flights and hotels in Hawaii will be primarily during the fall and somewhat so during the spring.
For accommodations, the months of September through November (sometimes into early December) offer the best hotel deals, again excluding Thanksgiving. In the spring, the best accommodation rates can be found from late March until early June (excluding the Easter holiday and Japan's 'Golden Week,' in April).
For tours and activities, while many deals and specials will be 'last-minute' - the best discounts and specials run during the summer months (late May - July). Sign up for our Hawaii eNewsletter, a bi-weekly email containing travel tips, to also receive exclusive Hawaii discounts, deals, specials, and other promotional offers.
Best Time for Snorkeling, Swimming, and Diving?
Hawaii offers fantastic snorkeling, diving, and swimming opportunities for much of the year, but the best times are the summer months. During this period the surf will be less intense than during the winter, the water will be warmer, and the weather more cooperative - creating the perfect conditions for exploring in the water around the islands.
In our opinion, Maui snorkeling is the best you'll find in the entire state, followed by snorkeling on the Big Island. Both islands offer great snorkeling locations largely protected from surf and tradewinds on the leeward side of each island.
Best Time to ski or snowboard?
This isn't a typo; you can ski and snowboard in Hawaii - though conditions will have to be just right. Mauna Kea, on the Big Island, means 'white mountain' in Hawaiian and its peaks are frequently found blanketed with a layer of snow. To provide yourself the best opportunity to partake in this winter sport, visit during February or March. Be sure to prepare accordingly, as there are limited facilities and you will need a 4x4 vehicle to reach the summit.
Best Time to take a cruise to/around Hawaii?
The best time to find a good bargain on cruises, including inter-island cruises, will be late November through mid-December. The best time for selection of boats will be in the spring (April/May) and fall (late August-October). Winter months are often more expensive (due to increased visitation), and typically wetter - but do offer the opportunity for whale watching (late November through early April).
Best Time to go Whale Watching?
Each winter, Humpback Whales migrate from Alaska to the warm waters surrounding Hawaii to mate and give birth to their calves. The best opportunities for whale watching will be from late November through mid-April; February and March often provide the best opportunities for sightings.
Best Time to get married/have a destination wedding?
As noted in the weather question, to avoid the wettest weather, try and plan your wedding for the summer months; anytime from late April until late October is usually a pretty safe bet. The middle of the summer will be warmer but is also typically the driest. Hurricane season runs from June through November as well, but storms are historically rare events. Ultimately, all factors considered - the best month for a destination wedding in Hawaii is in May.
Best Time for Hiking?
Hawaii offers some of the best hiking in the world if we may say so ourselves; a hiker could probably traverse Kauai's trails alone for years and never get bored. As with most things in Hawaii, the hiking is excellent year-round, but the best months for hitting the trails are during the late spring and early fall (April, May, September, and October). The weather will be drier during these months, as well as throughout the entire summer, but unlike the summer, these spring/fall months will also be cooler. Be sure to take plenty of water and sunscreen before you head out, as the UV is very high in Hawaii year-round. If you hike during the winter months, be prepared for showers and trail conditions to potentially be messier / less maintained.
Best Time to visit Kilauea Volcano or go stargazing on Mauna Kea?
The Big Island's Kilauea volcano erupted continuously from 1983 until 2018, some times more spectacularly than at other times. While there isn't a 'best time' to witness something controlled by geologic forces, especially given the active/visible eruption has temporarily ended; if you're planning to hike around the volcano or within Hawaii Volcanoes National Park, we'd advise the same as we did in our hiking question - visit during the spring or fall when it's not at hot, and the weather will be cooperative. The summer will often be too warm to hike anywhere near the older black lava flows.
On the other hand, if you're heading to the summit of Mauna Kea for some stargazing, then the summer months are best due to the same warmer temperatures. The peaks of Mauna Kea can become downright frigid at night, especially during the winter months. Remember, a full moon will offer the best opportunities for clear stargazing and be sure to prepare accordingly before heading to the summit.
Best Time to go Fishing?
Fishing is another activity that can be partaken year-round, as different species of fish will bite at different times of the year and off the coast of each unique island. Summer tends to be one of the most popular periods for fishing - offering marlin (blue and yellowfin), skipjack, and ono. Fall and spring both offer good marlin and mahi-mahi fishing. Winter months are best for catching snapper, skipjack, tuna, and striped marlin. If you're visiting Maui, we recommend Fish Maui.
Best Time to Surf, Bodyboard, or Paddleboard(SUP)?
The best time for water activities like surfing and bodyboarding will be during the winter months. The biggest waves, for professionals, will be on the north shore. For the rest of us non-pros, the south coast is best during the winter. During the summer and fall (May - September), the waves will be calmer on the north shore of each island - so all skill levels can partake.
For other water sports like paddleboarding, we like the spring and fall the best, but this again can be a year-round activity if you select the right location(s) based on the time of year you visit. If you're visiting Oahu, we highly recommend Mahina Hawaii.
Best Time for local festivals and events?
The best time to visit for island festivals and events depends on what you're looking for during your visit. 'Merrie Monarch,' also known as the Olympics of Hula, is held in Hilo on the Big Island every April. Over on Oahu, you can catch the 'Waikiki Spam Jam,' also usually held in April. The 'Aloha Festivals' takes place on all the islands each year in late September.
King Kamehameha Day (June 11) and Lei Day (May 1) also both offer various festivities, including impressive lei draping ceremonies of the King Kamehameha Statutes on both the Big Island and Oahu. Check our Hawaii events page for more information on what might be taking place during your visit.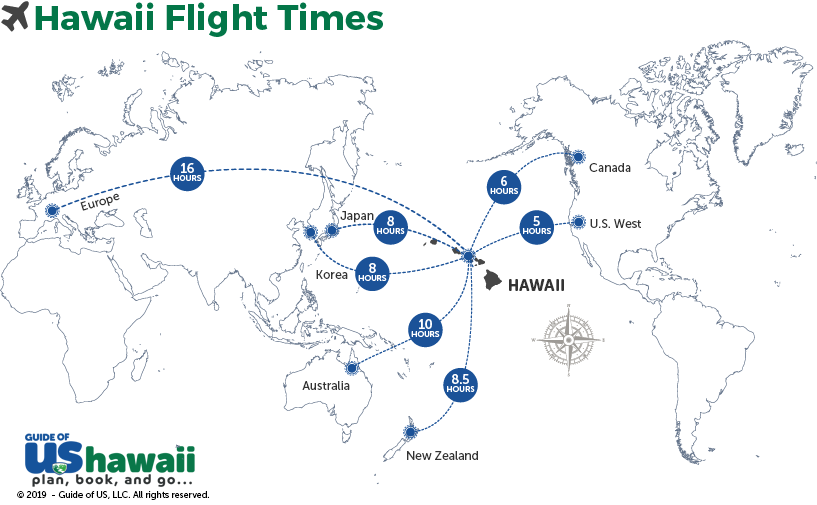 Airline Costs & Flight Rates for 2021-2022
Good news initially emerged in 2019 and early 2020 for visitors looking to travel by air. Due to increased competition amongst air carriers and new direct flights into Hawaii (i.e., Southwest Airlines) - 2021 and beyond will continue to be some of the most affordable years to fly to Hawaii in recent memory. Visitors should take advantage of the low fares and, as always, definitely consider visiting multiple islands if time permits while on your trip.
2021-2022 Update: The COVID-19 pandemic had significantly upended the demand for flights within the airline industry. The long-term implications of these changes are still to be determined. So far, we've seen positive signs that various airport hubs throughout the U.S. will offer frequent Hawaii-bound flights in 2021 and into 2022. For example, Hawaiian Airlines has now significantly increased its routes inbound to Hawaii. United Airlines has increased services through at least the late summer of 2021, and airlines like Delta and Southwest have moved in a similar direction as the other airlines. This section will continue to be updated once more information is available, and the airline industry has had a chance to return to some sense of normalcy; but so far, things continue to look encouraging in terms of meeting the increasing demand for Hawaii-bound flights.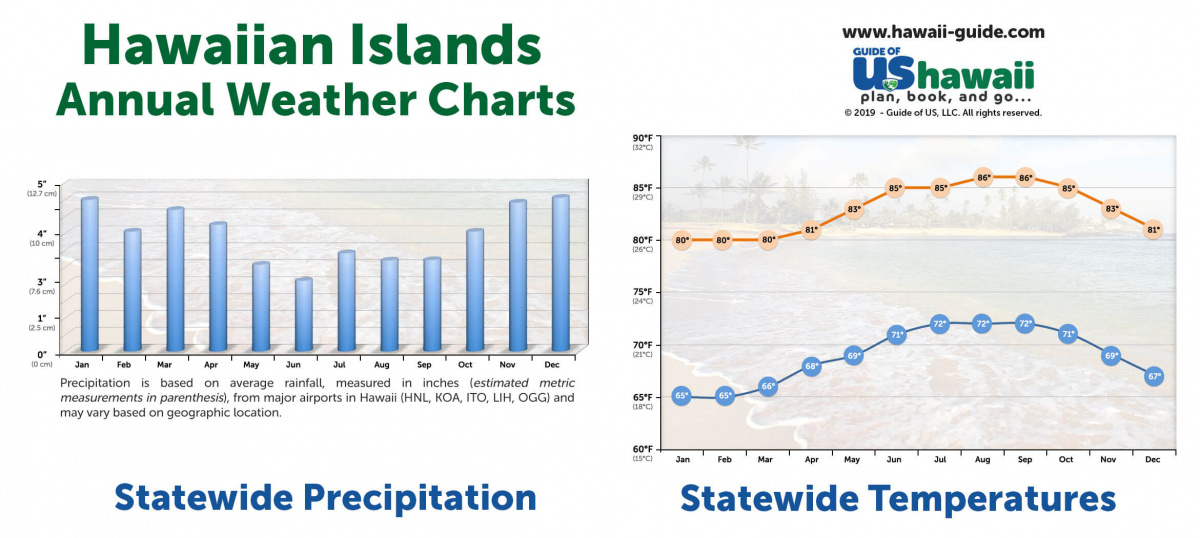 Hawaii Weather
What to Expect - Rain & Temperatures
Hawaii weather can often be about as sporadic as it gets, and as such, forecasting the weather on Hawaii can be both daunting and confusing to first-time visitors. The tropical climate makes you quickly realize, 'this isn't the mainland,' and the environment takes some getting used to. We encourage all visitors to check out our Hawaii Weather page, but here are a few quick pointers on Hawaii's weather to summarize:
Read up on the forecasts at the University of Hawaii Weather before you visit and during your stay, as they have the best and most accurate estimates on the islands.
Don't listen to the Weather Channel or watch the NOAA forecast graphs, of course, they'll predict rain - it technically rains almost every day in Hawaii... for about 10 minutes at a time.
The only time it's really wet in Hawaii for a prolonged time is during the winter months, usually from November until March. But it's not a wash by any means.
Temperatures at sea level usually run about 76-85 °F (24-29 °C) all year-round. Temperatures at night are typically 12-18 °F (3-4 °C) cooler, but this can change dramatically depending on your altitude.
Speaking of altitude, if you're planning to go up to higher elevations on either Maui or the Big Island, bring a small coat and long convertible pants. It can get very cold at the summit of the larger volcanoes!
Hurricanes in Hawaii are historically rare events, but the last few seasons have seen increased tropical activity, and several tropical storms come close to the islands. If you're visiting during Hurricane Season (June 1 - November 30th in the Central Pacific), then we advise you keep an eye on the tropics before your visit. Visitors may want to bookmark the Central Pacific Hurricane Center website for future reference.
 Ultimately, don't fret about the weather, it's Hawaii! Showers are typically short-lived and sporadic, and the temperature is almost always just right.
Hawaiian Island Updates
Things to know for each island
When planning your trip, there are a few things to keep in mind for each Hawaiian island, in addition to our Hawaii Essential Things to Know. Below we've made note of the most significant events and/or dates that may affect each island during your visit.
Best time to Visit Kauai
The best months to visit Kauai are in April, May, August, September, or October. The weather on Kauai is consistently warm (highs in the mid-70's to mid-80's °F [24-29 °C]) year-round and visitors will enjoy the driest weather on the south shore and western portions of the island. Annual events include the May Day Festival (May) and Eo E Emalani I Alakai Festival (October) and the Chocolate & Coffee Festival (October).
For more information, be sure to read our Best Time to Visit Kauai article.
Best time to Visit Oahu
Oahu is a great island to visit at any time of the year. Still, if you especially want to dodge the crowds (on this most populous Hawaiian Island) - then the best months to visit Oahu are in May or later in the Fall (September and October are both great choices). Both times offer better rates on the island but still have fantastic weather conditions. Also, be sure to note that the last week of April is also 'Golden Week' in Japan - which can generate a large influx of Japanese visitors during that period. Other annual events on Oahu that draw international crowds include the Honolulu Marathon (December) and the Hawaii International Film Festival (October). 
For more information, be sure to read our Best Time to Visit Oahu article.
Best time to Visit Maui
The best months to visit Maui are in April, May, September, or October. If you're visiting for whale watching, February is a good choice for peak season activity. Travelers looking for the best deals on Maui accommodations should also seek out travel periods in the spring and fall, as they will be the cheapest months to visit due to decreased demand. As far as events, Whale watching increases visitation starting in November and continues until the spring. Weatherwise, Maui temperatures remain consistently warm with daytime highs in the 75-85 °F [24-29 °C] range during the summer and winter, respectively. If you're heading to the summit of Haleakala, be sure to bundle up accordingly as it gets quite cold atop the volcano. 
For more information, be sure to read our Best Time to Visit Maui article.
Best time to Visit Big Island
The best months to visit the Big Island are May, August, or September for the best combination of great weather, low rates, and fewer visitors. Weather on the Big Island, like the other islands, stays consistently warm year-round. The main thing to note weather-wise is the differences between the Hilo (wetter and cooler eastern windward side) and Kailua-Kona (drier and warmer western leeward side). Annual events that generate an influx of visitors are the Merrie Monarch Festival (around Easter Sunday) and the Ironman competition (Kona side, typically in October). 
For more information, be sure to read our Best Time to Visit the Big Island of Hawaii article.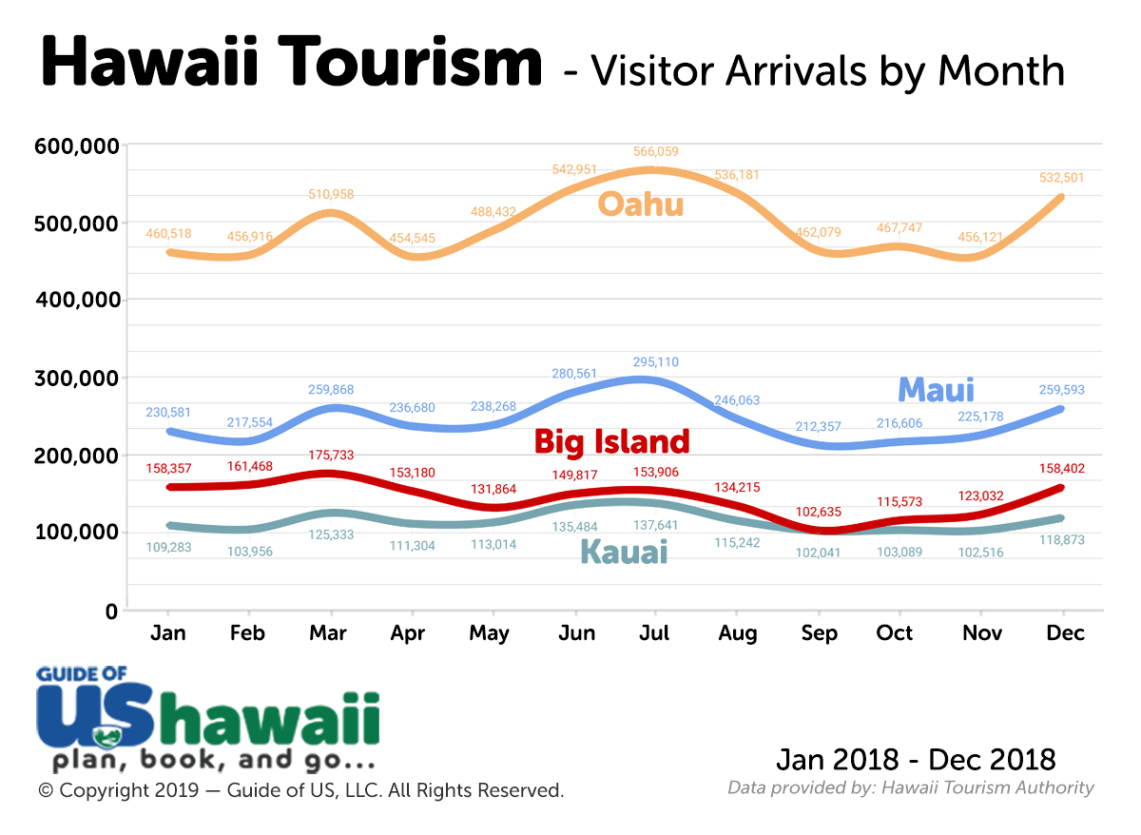 In summary, as you prepare for your trip - remember to check local calendars for events, review the status of the parks and locations you'd like to visit, prepare and pack the proper travel supplies for the island(s) you're visiting, and make sure not to worry too much about the weather; Hawaii is known as "paradise" for a good reason.
Ultimately, the Best Time to visit Hawaii is when you choose to go! If you still can't decide exactly when to go, no problem - try our quiz below, and we'll suggest four months we think are best for you. We hope you have a great trip! Aloha!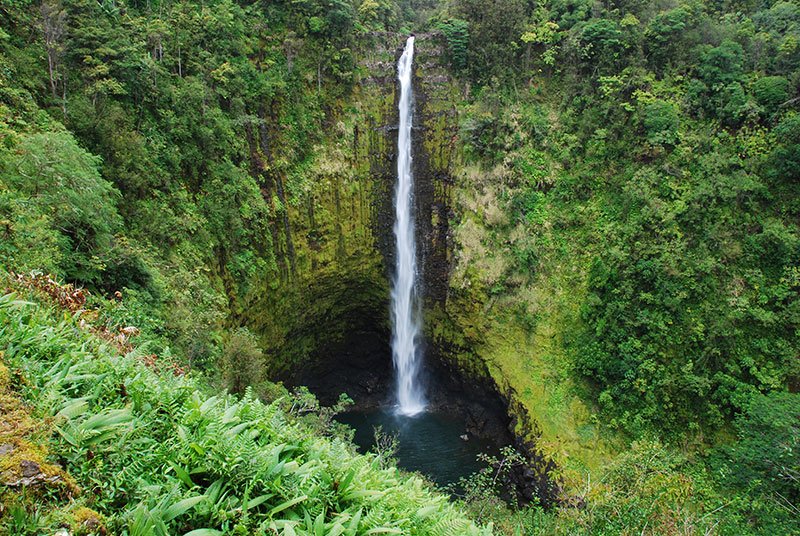 Which Month to Visit?
Detailed Monthly Overview
To assist visitors further, we've broken each month out in detail. If you want to find out quickly (TL;DR) which months are best for you - skip down to our Best Month to Visit Hawaii Quiz below.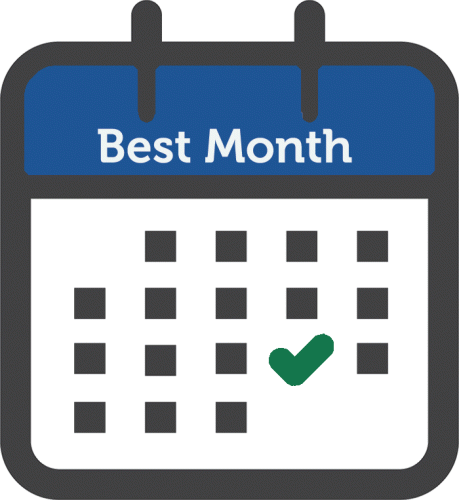 Hawaii Quiz: Best Month to go visit Hawaii
Choosing the best time of year to visit Hawaii is no easy task for most visitors. It can be a confusing and even frustrating job, and that's probably the last thing anyone wants when planning a trip to Hawaii. That's why we've created this quick quiz- to help determine which month(s) of the year are best for you. Based on your personal feedback, we'll suggest the four months we believe would be your best time to visit Hawaii.
Quiz Instructions
Read and answer the quick questions below- each of your answers will earn a set number of points which will be tallied at the end. Some questions may seem similar, but try to answer as many of the questions as possible to ensure the most accurate results.

Please answer each Question with a "Yes", "No", or "Somewhat" response.