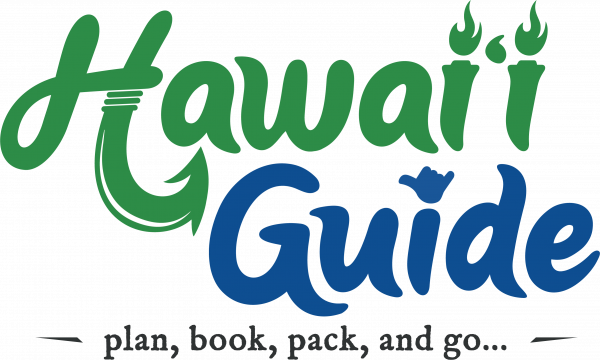 Hawaii-Guide.com was developed to provide Hawaii visitors with everything they'll need to create the perfect Hawaii trip. This website is dedicated to being the one-stop resource for all things Hawaii. Since 2002, our Hawaii website has virtually assisted tens of millions of visitors in the process of planning and booking the Hawaiian vacation of their dreams. We currently help over 15 million visitors annually plan their trip(s) to the Hawaiian Islands.
Our team is committed to assisting visitors with what we refer to as 'the four essential steps': to Plan, to Book, to Pack, and ultimately – to Go!
Our Story
GuideofUS was founded in the summer of 2000 by John C. Derrick - in the pursuit of providing free travel information to visitors online. In 2002, Hawaii-Guide.com was created as part of that broader vision. Today, through the continued development of our website, ebooks, email campaigns, and media packages, our dedicated Hawaii team of experts assists millions of Hawaii travelers annually.
Our team recognizes that we are each truly blessed to be here, to exist in a pono way, and to serve both the visitors of this website and the Hawaiian community we represent. Our sincerest mahalo for your support!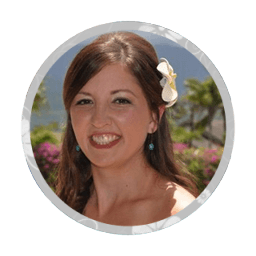 Hawaii Destination Specialists & Experts
Our team members are Certified Hawaii Destination Specialists & Experts with the Hawaii Tourism Authority.
Our Leadership Team
John C. Derrick
Editor-in-Chief / Founder
For the last 18+ years, John has been an avid fan of Hawaii; his passion for all things Hawaii beginning after his first trip in 2002, at age 21. A seasoned traveler, having visited each of the 50 U.S. states, the islands of Hawaii made a significant impact on John after his first visit, and today he continues to enjoy studying many aspects of Hawai'i, ranging from the cultural and historical to flora and fauna of the islands. Of course, this website is also a testament to his genuine love of Hawaii. Having traveled within the U.S. extensively from a young age, John truly believes, 'Hawaii no ka oi' or 'Hawaii is the best.' John has particular interests in landscape photography, traveling, technology, birds (parrots), and hiking.
You can reach John on LinkedIn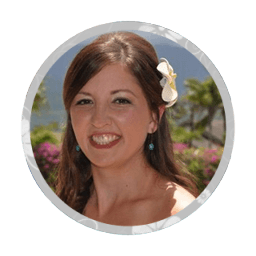 Victoria C. Derrick
President & Publisher
Like her husband, Victoria has been captured by the glowing spirit of Aloha. It fits her personality well; in fact, she was born with the Hawaiian mentality in mind - laid back, calm, loving, and caring - truly Hawaiian Style at heart. Victoria has a sincere love for writing about the Hawaiian Islands in addition to capturing it through photos and video so that she can share it with others.
You can reach Victoria on LinkedIn or by email at [email protected]
Our Mission
Hawaii-Guide.com's mission is to provide Hawaii visitors with pertinent travel information about viable and sustainable attractions, thereby promoting conscientious services and contributing value to the local community so that the islands of Hawaii Nei will endure as a place to authentically experience for generations to come.
Our Objectives
To Provide information we feel necessary to empower Hawaii visitors with the best possible experiences.
To Promote local business and destinations within Hawaii.
To Preserve the ideals and customs of Hawaii so that future generations can equally experience the beauty of the islands.
Our Company & Services
We sincerely believe we are one of Hawaii's most complete travel websites; providing an abundance of information on the most amazing places found within the Hawaiian Islands.
Hawaii-Guide.com is privately held and owned by Guide of Hawaii, LLC and is currently managed and operated by GuideofUS, LLC — publishers of America's Travel Network. In partnership with GuideofUS Media, our national travel media-marketing group, we create genuinely original and shareable travel media and complement the creative content with intelligent marketing for local business services.
Hawaii-Guide.com exists with a binary focus of assisting Hawaii visitors in the process of planning, researching, and booking their trip while also developing and maintaining targeted and value-driven marketing/advertising campaigns for local business owners within the state of Hawaii.
Our Visitor & Traveler Related Services
Since 2002, Hawaii-Guide.com has been providing future travelers unprecedented ease in organizing, planning, and booking their ideal Hawaiian vacation: from activity reservations to luxury accommodations, dining to horseback riding, leis to luaus, and anything you can think of about the Hawaiian Islands.
Today, Hawaii-Guide.com publishes some of the most widely utilized Hawaii travel content in the world through our exclusive guides: Hawaii-Guide.com: Kauai, Hawaii-Guide.com: Oahu, Hawaii-Guide.com: Maui, and Hawaii-Guide.com Big Island. Our proprietary 'Guidereview' ranking algorithm also aids visitors in selecting the top tours, attractions, and lodging.
Our Hawaii destination experts want to introduce visitors to the very best activities, and accommodations, all of the incredible things to see and do, and ultimately make visiting the state of Hawaii the journey of a lifetime.
Our Business Related Services
Since 2007, Hawaii-Guide.com has had the pleasure of working with a large and diverse assortment of local businesses and vendors throughout the Hawaiian Islands, as well as a variety of accommodation and activity providers.
Hawaii-Guide.com helps promote and advertise local businesses by assisting with content syndication, destination marketing efforts, display advertising, cost per event campaigns, tourism-related research, our exclusive 'Guidelink Marketing' system, and highly targeted lead generation. A key objective of our marketing/advertising process is to accurately refer and guide potential visitors to the most optimal choice of activities, tours, and accommodations.
We are focused on generating real & measurable value for our advertisers, and we believe our extensive list of Hawaii business partners, some of whom have worked with us for over a decade, provide ample evidence we're achieving our client's marketing and advertising goals.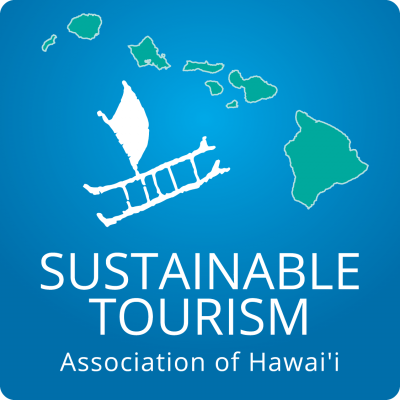 Our Support for Sustainable Tourism
As a perpetual part of our mission, a portion of our earnings is regularly provided through sponsorships to local Hawaii charities aiding in cultural and environmental causes within the Hawaiian Islands.
We are also a proud member of the Sustainable Tourism Association of Hawaii.
Feedback & Comments
As always, we genuinely welcome your feedback, comments, and suggestions. Email us at [email protected]
Support & Donations
Donations by our readers help support the addition of new great Hawaii travel content. You can donate anytime by visiting our Donations page. Mahalo for your support!
Terms of Use & Disclosures
This website's use is your expressly conditioned acceptance of the terms, conditions, and disclaimers found within our Disclaimer of Warranty and Limitation of Liability page without any modifications. Your use of this website constitutes your acceptance of all the terms, conditions, and disclaimers posted herein. If you do not agree with any part of these terms and conditions, you should not use this website. We also receive a small commission from travel partners for some of the links found on this website. All partners and related links comply with our Advertising Disclosures. For example, as an Amazon Associate, we earn from qualifying purchases. These links do not cost you anything and help provide the necessary funding to maintain this website. Mahalo!