Oahu vs. Kauai
A Comparison of Oahu and Kauai
One of the biggest challenges of planning a trip to Hawaii is deciding which island to choose. After all, each island is idyllic with breathtaking views, luxurious accommodations, and a unique selection of restaurants, bars, and shops. You can expect to enjoy the same blue ocean, miles of sandy beaches, and primo weather. However, you do have to decide which island will meet your expectations for the ideal Hawaiian vacation. Here we compare the lovely islands of Oahu and Kauai based on the adventures and activities, beaches, food, drink, and nightlife, and diversity of each island to help you make this difficult choice.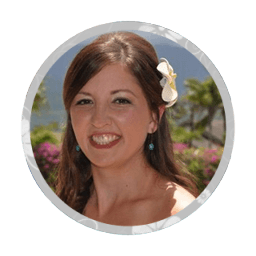 Oahu and Kauai Overview
Let's start with an overview of what each island has to offer.
There is more to Oahu than Waikiki. Create your ideal Hawaiian vacation by choosing to stay in the less traveled windward side of the island with its majestic mountains and open spaces. You'll encounter far fewer crowds and have a more authentic experience at the smaller communities where you can enjoy a slower pace.
Oahu is wave heaven in the winter months, offering rad big waves on the North Shore.
The sunrise at Lanikai Pillbox offers the perfect inspiration to start your day.
Indulge your romantic side on a sunset sail in Waikiki.
Oahu is a big city competitor to the smaller, calmer experience you'll find on Kauai.
Kauai
One of the reasons many vacationers choose Kauai is that it tends to be far less touristy. It's not the spot for massive resorts and throngs of people fighting for the best spot on the beach. Instead, prudent building restrictions help control the size of hotels, keeping tourists to a minimum. Instead of crowds, you'll enjoy a far more relaxing vacation, including:
A more intimate and engaging time exploring the local culture.
A more rural feel that makes the landscape seem less cluttered and, therefore, easier to take in the stunning views.
Sparsely populated beaches, including Poipu Beach Park known for its sea turtles and whale spotting.
Unparalleled natural features including Waimea Canyon, the Coconut Coast, and gorgeous waterfalls.
Interesting agriculture such as sugarcane fields.
Stunning beachside cliffs along the Na Pali coast.
The rugged beauty of the Wailua River.
The many welcoming towns like Hanapepe, Koloa, Waimea, Kapaa, and Hanalei
If you want more of a vacation than time spent on a beach, Kauai offers museums, historical landmarks, plenty of incredible natural sites, and the chance to get up close and personal with the local way of life.
Oahu Adventures and Activities
Oahu has a long list of experiences you wouldn't want to miss including:
Kauai Adventures and Activities
What Kauai lacks in size it more than makes up for in adventure including:
Kokee State Park. Over 4,345 acres covered in forest, hiking trails, and brilliant wildflowers, this park is located 3,200 to 4,200 feet above sea level. Spot colorful birds, and take in stunning views of the Waimea Canyon, as well as the valleys opening up to the North Shore.
Waimea Canyon. Dubbed "The Grand Canyon of the Pacific," this smaller, less majestic canyon offers a geological wonder stretching 14 miles long by 1 mile wide. The 3,600 feet or more chasms offer a rare view of the crested buttes, crags, and valley gorges that make it a major attraction.
Kilohana Plantation. This trip back in time offers a true glimpse into an actual working plantation featuring both the home's original and restored features. You can also visit updated rooms now used as shops, galleries, a restaurant, and a lounge. Sample rum and, attend a luau while you're there.
Plantation Railway. Part of the Kilohana Plantation, this train ride takes you through a dense tropical forest and provides a view of plantation-era houses. You'll arrive at Kilohana Plantation where you'll see over 50 fruits and vegetables still grown on the farm. Several stops along the way allow you to experience different aspects of the area including a farmyard kids love.
Smell the Flowers at Allerton & McBryde Gardens. The National Tropical Botanical Gardens network includes the lovely Allerton and McBryde Gardens. This provides a close look at exotic flowers, trees, and indigenous Hawaiian plants.
read more...
Enjoy the Rugged Views from Historic Daniel K. Inouye Kilauea Point Lighthouse. Keeping watch from the northernmost tip of Kauai, this historic lighthouse is a popular island attraction thanks to its rugged views of the coastline. Bird lovers also take in local frigates, shearwaters, boobies, and Laysan albatrosses.
Explore Charming Hanalei Town. This peaceful town is an excellent example of the timeless beauty of Kauai's communities. It offers historic sites in hand with art galleries, in a stunning setting at the foot of the lush mountains
Visit the Beach from the Musical "South Pacific". One of Kauai's most pristine beaches, Lumahai Beach was the setting for the hit musical, "South Pacific."
Take in the Breathtaking Views of the Napali Coast. While every coastline on the island offers its own awe-inspiring views, the Na Pali Coast features lush emerald cliffs and jagged ridges overlooking the blue of the Pacific Ocean. Sandy stretches of beaches and plummeting waterfalls offer a rugged terrain where local settlements once flourished.
Oahu Beaches
Perhaps the best-known beach in Oahu is the popular surfers' spot, Sandy's Beach. The island's North Shore is a surfer's heaven thanks to its huge swells. Kailua Beach on the windward side of the island and Nanakuli and Yokohama on the leeward side offer a little slice of paradise for those looking to spend time basking in the sun beside shockingly blue waters.
Kauai Beaches
Kauai might be known for its rugged coastline, but that doesn't mean it doesn't also offer plenty of beaches. From the pristine sands of Poipu Beach Park on the south shore to the lovely backdrop of Mount Makana at Haena Beach Park in the north, the crystal-clear waters await. You'll also discover the unique lava rock wall that acts as a natural shield for Lydgate Beach Park making it the ideal location for snorkeling. Many of the beaches are very kid-friendly thanks to shallow waters and calmer safer conditions for swimming.
Oahu Food, Drink and Nightlife
None of the Hawaiian Islands can match Hawaii's metropolis, Honolulu. This is the place for world-class food, drink, and entertainment. The vibrant nightlife keeps people up until the wee hours of the morning when the rest of Hawaii is in bed. Smaller communities on the island offer a nightlife of their own, making it easy to find something to do from most places in Oahu. You can enjoy live music, sample some beer, dine in elegance or casual comfort, and sip cocktails from an impressive list of nightclubs choosing a different spot every night!
Kauai Food, Drink and Nightlife
Although Kauai offers an impressive dining selection, that's where the nightlife ends. This is a laid-back island where things shut down early and people retire to enjoy a quiet night at home. If you're looking for an exciting nightlife with lots of entertainment, bars, and live music, stick to Oahu to make the most of your vacation time.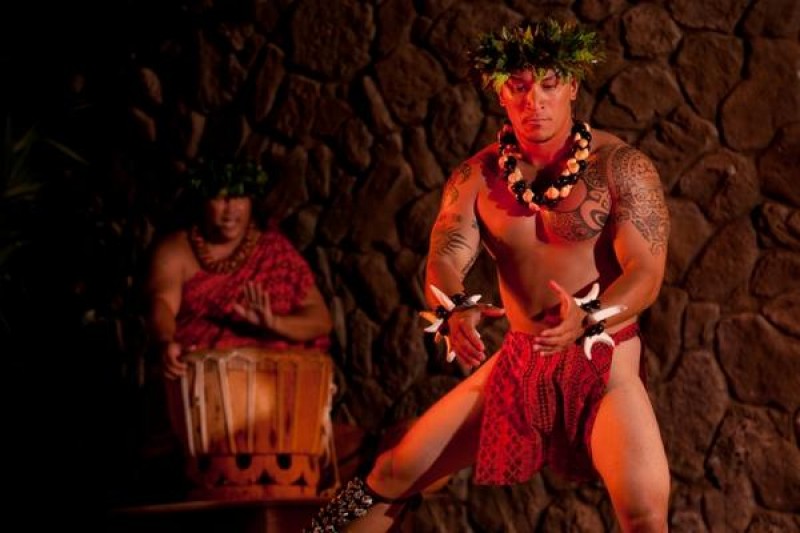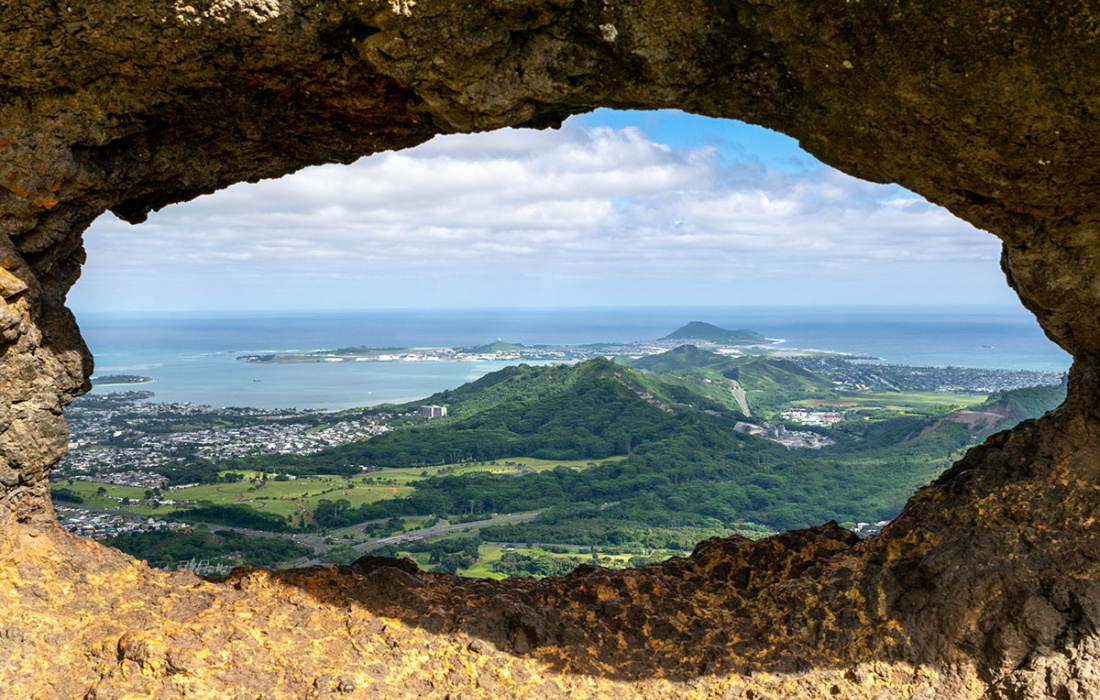 What Makes Oahu Unique?
Oahu is the destination for those looking for an island paradise offering a colorful nightlife, world-class entertainment, and top-notch culinary options. You'll never be bored with an endless assortment of activities and attractions to visit from surfing to hiking trails and sandy beaches to shopping in the local beach towns.
What Makes Kauai Unique?
Kauai is a true kick back and relax location where you can take your time and find quiet places to rest and take in the island's beauty. Considering most of the island is covered by forest and breathtaking mountain ranges, if you're looking for inspiration from nature's beauty, this is the place for you. It also introduces you to the quaint, yet impressive history of Hawaii if you want to learn more about the island on your visit. Let's not forget the dramatic landscape of the Na Pali Cliffs and the contrasting vista of the Waimea Canyon.
If you're looking for a Hawaiian vacation combining the amenities of a world-class city with the breathtaking beauty of nature, Oahu is the island for you. However, if you want a laid back, a more casual holiday where nature and history collide, Kauai offers a unique Pacific paradise experience.