Kauai vs. Big Island
A Comparison of Kauai and The Big Island Of Hawaii
Let's face it, Hawaii is by far one of the most desirable paradise vacation spots in the world. We're talking breathtaking views, luxe accommodations, killer adventures, and a veritable foodie's paradise. While all the desirable features of Hawaii await, how do you know which island is right for you? Here we compare the islands of Kauai and Big Island based on the adventures and activities, beaches, food, drink, and nightlife, and diversity of each island to narrow down your choices.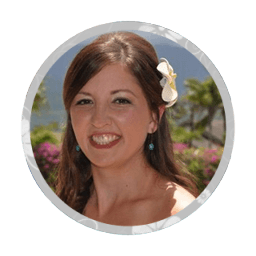 Kauai and Big Island Overview
Although the islands share some of Hawaii's obvious holiday attractions, they each offer their own distinct features as well. Here are some of the things that set them apart.
Overview of Kauai
Kauai is often the choice for people wanting some true downtime, as it tends to be far less touristy. Beaches are less crowded and will remain so thanks to building restrictions that help control the size of hotels. That leaves you free to enjoy a relatively crowd-free vacation including:
Hours of sites to explore the local culture.
Pristine views from miles of sugarcane fields to Wailua River and gorgeous waterfalls to the Na Pali Coast.
Poipu Beach Park is known for its sea turtles and whale spotting.
Friendly towns like Hanapepe, Koloa, Waimea, Kapaa, and Hanalei
Kid-friendly beaches with shallow, calm waters
This island provides a less touristy experience with plenty of beaches, museums, historical landmarks, and natural sites that offer a true glimpse of the local way of life.
Overview of the Big Island
If there were one word to describe Big Island, it would probably be "diverse." The size of the island offers more choices whether it's the color of sand you prefer on your beaches or the climate you most enjoy. It offers many different climate zones found around the world, from the snowy peak of Mauna Kea to the warm breezes on its sandy beaches. This is an island where everything seems to offer a larger, high def perspective from the fluorescent flow of lava, to the expanse of Hawaii Volcanoes National Park. Here you'll discover:
The biggest island in Hawaii to explore from Kona on the western coast to Hilo on the south/eastern side.
Watch the Manta Rays with a nighttime dive, swim, or snorkel in their favorite haunts.
Take in the unsurpassed beauty and majesty of Hawaii Volcanoes National Park.
Watch the sunset at the Mauna Kea summit and stay awhile to stargaze.
Witness the earth's awesome power as brilliant orange lava flows into the ocean.
If you want diversity, then Big Island is the ideal destination for you.
Kauai Adventures & Activities
Kauai is never short on island adventures including:
Kokee State Park. With more than 4,345 acres to explore, you can bask in the beauty of the forest, trek the hiking trails, and see an outstanding display of local wildflowers. The park is at 3,200 to 4,200 feet above sea offering stunning vistas of Waimea Canyon. It's also a bird watchers paradise with many local species to spot. While canyon views are spectacular, you can't miss the grand display of valleys opening to the North Shore.
Waimea Canyon. There's a reason they call this "The Grand Canyon of the Pacific." Spanning 14 miles in length and a mile wide this geological wonder is a massive chasm with crested buttes, crags, and valley gorges created by the forces of nature.
Kilohana Plantation. This working plantation and its imposing home feature original and restored rooms as well as updated areas now used as shops, galleries, a restaurant, and a lounge. While you're there, be sure to sample some rum and join in the luau.
Plantation Railway. Located at the plantation, this charming train travels through the dense tropical forest where you get glimpses of plantation-era houses. At the Kilohana Plantation, you'll see over 50 fruits and vegetables with several stops providing different aspects of the plantation. Kids love the stop at the farmyard!
read more...
Smell the Flowers at Allerton & McBryde Gardens. The Allerton and McBryde Gardens are neighbors making it easy to visit both. Stroll through the lovely gardens and the beautiful exotic flowers, trees, and indigenous Hawaiian plants.
Enjoy the Rugged Views from Historic Daniel K. Inouye Kilauea Point Lighthouse. Views of the coastline from this historic lighthouse are hard to beat. Bird lovers can try to spot local frigates, shearwaters, boobies, and Laysan albatrosses.
Explore Charming Hanalei Town. Hanalei is a charming historic site situated at the foot of lush mountains. Explore the town and browse the many galleries.
Visit the Beach from the Musical "South Pacific". Lumahai Beach is the location where the hit musical "South Pacific" was filmed. In fact, the island's Mount Makana is the famous backdrop for the song, Bali Ha'i.
Take in the Breathtaking Views of the Napali Coast. The striking emerald cliffs with their jagged ridges contrast with the startling blue waters of the Na Pali Coast. Beneath the cliffs, you'll find pristine white sand beaches and gushing waterfalls where local settlements once flourished.
Big Island Adventures & Activities
There's no rest for the wicked (unless you want to relax) when it comes to Big Island adventures including:
read more...
Shop and Explore in Hilo. Hilo offers everything you want in a tourist town, without all the tourists! Local boutiques and galleries are filled with local flair, while the Tsunami Museum offers a quirky yet interesting place to learn about this powerful natural phenomenon. Visit on Wednesday or Saturday so you can sample local foods and find unique souvenirs at the local farmers' market.
Stargaze at Mauna Kea. An unheard-of expanse of the sky viewed from the summit of Mauna Kea offers what many might argue is the best stargazing in the world. The sunset's not so shabby either.
Drive the Kapoho Kalapana Road. This breathtaking scenic route in Puna offers some of the best views on the island. You can also enjoy a drive along the Hamakua Coast.
Enjoy the Historic Town of Honoka'a. This former cane sugar stronghold is a great spot to enjoy local shops, galleries, and have some lunch. It's just a short drive from the Waipi'o Valley and you can also take in the view of the "Valley of Kings."
See Rainbow Falls. If you want a perfect example of Hawaii's cascading falls, this spot is very accessible making it ideal for anyone.
Kauai Beaches
The rugged coastline of Kauai also gives way to miles of sandy beaches. From Poipu Beach Park on the south shore to Haena Beach Park with its lovely backdrop of Mount Makana there's a beach to enjoy from anywhere on the island. Snorkelers love the unique lava rock wall at Lydgate Beach Park as it offers a natural shield from the ocean to create calm waters. In fact, if you have kids, many of Kauai's beaches offer safe swimming conditions with calmer, shallower waters.
Kauai Food, Drink, and Nightlife
You're sure to be well-fed in Kauai, where tantalizing cuisine is ample. However, this is a laid-back island where pulsing music, cocktails until dawn, and hours of entertainment don't quite fit in with the local lifestyle. While there's enough food to please any palate, things shutting down early could find those seeking a wild nightlife a little out of place. The quiet nightlife makes this a more attractive option for a quiet traveler or family.
Big Island Food, Drink, and Nightlife
You'll find a more exciting nightlife in Kona where you can easily enjoy a laid-back meal or cocktails at sunset. Hilo is also known for its diverse selection of dining options. However, much like Kauai, this is not the island to shake yer booty and drink 'til dawn. You're better off on Oahu for that.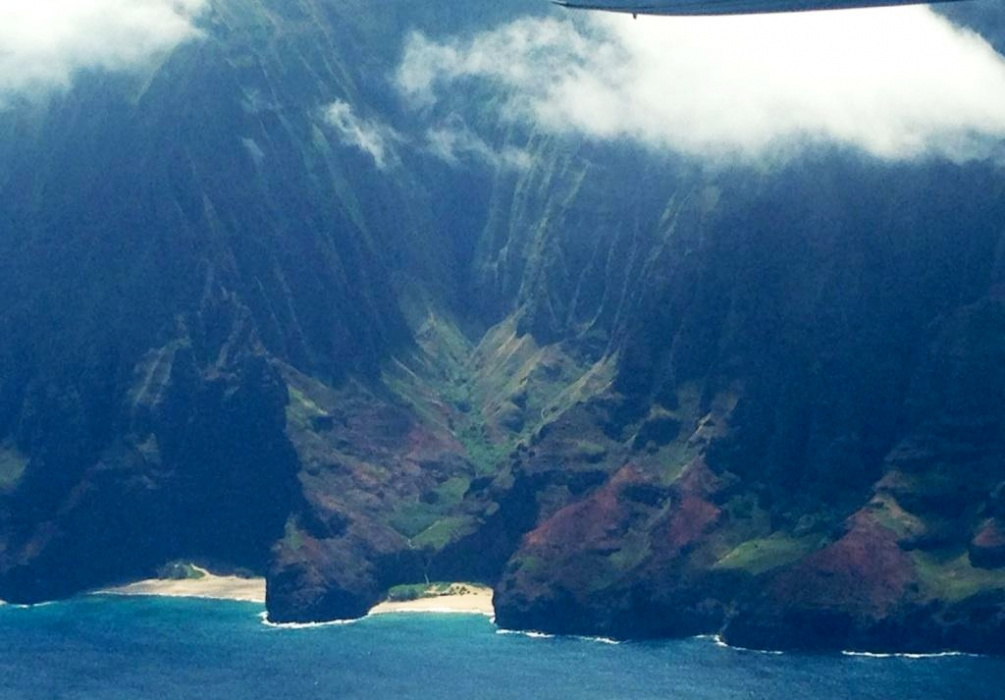 What Makes Kauai Unique?
Kauai offers a slower-paced vacation where crowds are sparse, and you can take your time exploring the many quiet places the island offers. You can find expanses of forest and breathtaking mountain ranges, as well as less developed beaches thanks to restrictions that keep the island in a more natural state. Here the peaceful attractions like the Na Pali Cliffs and Waimea Canyon shine. However, you also get a more authentic feel for island life and an interesting perspective on island history. If the beauty of nature and cultural experiences inspire you, Kauai could be your happy place. On another note, this is also a family-friendly spot with safer waters and less nightlife to detract from quality time together.
What Makes Big Island Unique?
Big Island's diversity allows you to experience "more" of everything. Friendly towns, historic destinations, beaches, and even varied climates provide a soup to nuts adventure for active travelers. You also get to witness an island undergoing changes watching the brilliant lava streaming into the blue ocean. This adds to the uniqueness of the Big Island experience. From stargazing at Mauna Kea summit to breathtaking waterfalls and from glowing lava flows to the quirky communities and ranch lands, Big Island pulls out all the stops for the ideal Hawaiian vacation.
If you're imagining a less touristy island experience with a family-friendly cum laid-back vibe, the local history, and natural beauty of Kauai's breathtaking landscape create an authentic Pacific paradise getaway. However, if you want to go big or go home, Big Island offers more of everything, with more adventures, more activities, more sites, and more diversity for a truly exhilarating Hawaiian experience.