Oahu Best Beaches 
North Shore Oahu Beaches 
Sunset Beach is the ideal North Shore paradise with two miles of lovely white sand stretching 200-300 feet wide. Whether you're here to catch one of its famous waves or simply want to watch the sunset over the water, Sunset Beach is an Oahu must-see. 
During the summer months, the ocean is fairly calm here, making Sunset Beach ideal for swimming and snorkeling or simply relaxing on the beach. You can also peer into a few tide pools to observe some of the colorful wonders of nature.
Be Safe
Be careful with the Sunset Rip, a notorious rip current off shore. Also, know that during the winter months, Sunset beach is a haven for professional surfers and waves can reach heights of twenty-five feet. Additionally, from June through September, there are incidents of stinging limu (seaweed), which can make for an unpleasant experience if you're not careful.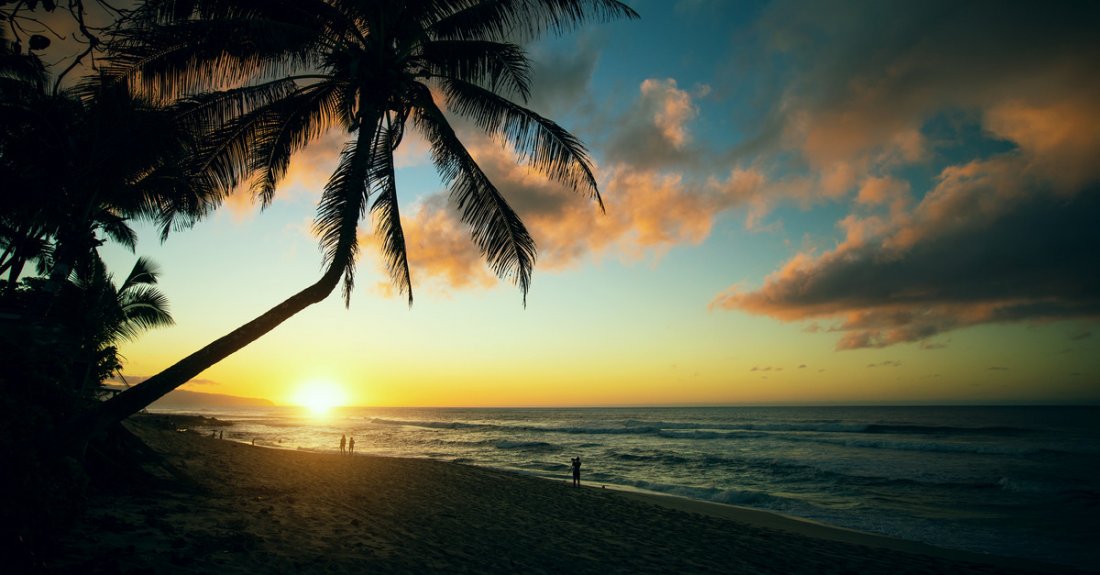 How to Get There
Sunset Beach is located just outside of Haleiwa Town past Waimea Bay. Note that if you arrive at Turtle Bay Resort, you've gone a bit too far. 
There's plenty of parking right across the street from the beach at the Sunset Beach Support Park. There is parking on the side of the street near the beach, but it can be a hassle. As a bonus, the park features showers and restrooms. 
Book Your Sunset Beach Activities
You May Also Be Interested In