Maui vs. Big Island
The 'Valley Isle' VS The 'Orchid Isle'
There's no denying Hawaii is one of the most desirable vacation destinations on earth. You'll find everything you want in a Pacific paradise, including the breathtaking views, luxurious accommodations, once-in-a-lifetime adventures, and a veritable foodie's heaven.
While many a weary vacationer has landed on Hawaii's shores, the question remains, how do you know which island is right for you? Here we compare Maui and the Big Island based on the adventures and activities, beaches, food, drink, nightlife, and diversity of each island to help you make this difficult choice.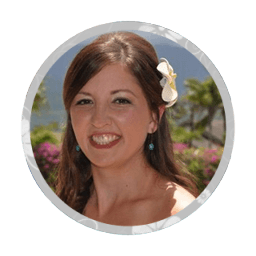 Maui and Big Island Overview
An overview of each island is the best place to start. Despite sharing some of Hawaii's biggest draws, such as beautiful beaches and plenty to do, each island has its distinct features.
Maui
Maui offers the ultimate tourist experience as it stands up to all the standards people expect when they imagine Hawaii. It's got it all, from stunning beaches to mighty volcanoes and from swaying palm trees to exciting nightlife. However, an unexpected feature that Maui offers is the chance to explore local agriculture. There's no "big city" in Maui to speak of, so you are getting away from the hustle and bustle of life. Maui has a laid-back vibe and tons of authentic Hawaiian experiences to explore.
Maui offers medium-sized beach towns filled with personality and life.
The landscape and natural features are beautifully diverse, with volcanoes, whale watching, and untouched beauty of remote areas such as Hana.
Hawaiian agriculture is a thing of beauty with lovely small farms on the hillside of Haleakala and tours of coffee, lavender, pineapple, and protea farms in Kula.
Visit a local distillery and sample wines at the winery while taking in exceptional landscapes and Hawaiian life views.
Enjoy plenty of excursions, including the sandy beaches, the summit of Haleakala, and boat rides to the Auau Channel during whale season.
If you're looking to immerse yourself in nature while getting to know the island and its culture, Maui is the ideal vacation destination.
Big Island
The Big Island is all about diversity. Its massive size compared to the other islands, creates an exciting list of choices. For example, its 8/13 climate zones allow you to experience the snowy peak of Mauna Kea or the warm breezes of sandy beaches. And speaking of beaches, even the sand is diverse with a series of white, black, and green sand. Nature is also a large scale on Big Island, where you'll discover volcanoes, adventures in nature, and tons of outdoor activities.
This is the biggest island in Hawaii, allowing you to find the perfect spot from the west coast areas like Kona to Hilo's south/eastern side.
Swim with the Manta Rays at night or dive or snorkel in their favorite haunts.
Take in the unsurpassed beauty and majesty of the Hawaii Volcanoes National Park.
Watch the sunset at the Mauna Kea summit.
See the earth's power watching brilliant orange lava flows.
If you want to explore the diverse aspects of Hawaii's natural features, then Big Island is the ideal destination for you.
Big Island Adventures and Activities
Big Island adventures keep even the most active visitors on their toes. Some of your top activities should include:
Whale Watching in Kona. The winter months offer a spectacular site with whale watching adventures that will take your breath away.
Explore Local Culture at the Pu'uhonua o Honaunau National Historical Park. If you want to learn about the ancient native Hawaiians, this is the place to go. It's also close to Two-Step for the best snorkeling on the island.
Discover the Majesty of Hawaii Volcanoes National Park. The stunning beauty of the Hawaii Volcanoes National Park offers ranger-led hikes and the best views of an active lava flow entering the ocean. You can also Hike the Kilauea Iki trail, descending from the Volcano rainforest into the caldera to see how volcanic activity helped shape the island over millions of years.
Chill at Kalapana. This serene beach shows how the island is continually changing with an exciting contrast between the area overtaken by lava in the 90s and the new black sand beach forming.
Snap Some Pics at MacKenzie State Park. MacKenzie State Park is the hotspot to capture Instagram-worthy images of the island's most stunning views.
read more...
Maui Adventures and Activities
If you're into exploring and enjoying all mother nature has to offer, Maui has an impressive list of adventures to explore:
The Road to Hana. This 50-mile drive is the best way to experience the unsurpassed beauty of the island. The winding roads take you through some of the most scenic landscapes in all of Hawaii. You'll also love the excitement of the route, which has an estimated 600 curves and 60 bridges. Make sure to keep an eye out for ocean views and cascading waterfalls. There are also spots to take a short hike or buy some local produce at the small farm stands.
Hiking in The Haleakala Crater. Get an intimate view of Maui's largest volcano, Haleakala, at Haleakala National Park. Choose from several hiking trails to explore the diverse terrain or take shorter walks along the Pa Ka'oao Trail or the Leleiwi Overlook. If you're feeling ambitious, tackle the Sliding Sands Trail.
Kayak or Relax at Kaanapali Beach. Majestic views of Molokai and Lanai from Kaanapali Beach are merely breathtaking. Stake your claim on the beach and enjoy the peace and quiet on three miles of sand and waterfront. If you're in the mood for activity, rent a kayak, or stroll the paths. There's also plenty of places to dine or shop.
Walk the Paths at Iao Valley. This West Maui Mountain location is home to the 1,200-foot Iao Needle rock formation. This is an ideal spot to explore, with paths taking you through the lush, green valley. Take in the view of the colorful gardens and river and watch for signposts marking the King Kamehameha conquering Maui's island.
Whale Watching. Whale season runs from November to March. Get a good look at the spectacular gathering of come 10,000 humpback whales on a boat ride to the Auau Channel. If you're not big on boats, you can also watch the whales from shore at Lahaina, Kihei, Kaanapali, and Wailea.
Snorkeling. Book your choice of snorkeling tours, with many offering whale watching at a price during the winter months.
Boat Tours. Boat tours off Maui's west coast are the best way to enjoy Maui's view from an ocean perspective. Most tours also offer a route past nearby islands, including Molokini, Lanai, Molokai, and Kahoolawe.
Maui Beaches
Maui has its beaches, from the bare-bones beauty of Mai Poina to the exclusive beaches of Wailea's luxury resorts. In Kaanapali, you'll find an endless string of white-sand beaches. And while Big Island has its green sand beaches, the red sand in Koki Beach Park and black sand at Waiʻānapanapa State Park give it a run for its money.
Big Island Beaches
The attraction that sets Big Island apart is its rare green sand beaches and the chance to visit a black sand beach in its infancy. While all Hawaiian Islands have their fair share of beaches, Big Island's shores offer miles and miles of beaches with your choice of white, green, or black sand.
Maui Food, Drink and Nightlife
Maui has a unique "downtown" feel in colorful Lahaina with a good selection of hot spots to wine, dine, or enjoy some entertainment. The island has celebrity-owned restaurants, a popular brewpub, and no shortage of local restaurants featuring some local flair. While the nightlife isn't what one might call sophisticated, there is just enough high-class entertainment at the luxury resort area of Wailea to keep your high-brow side happy.
Big Island Food, Drink and Nightlife
Although Big Island might offer limited options for islands like, say, Oahu, it still has its thriving nightlife in Kona. It makes it easier to find an ideal place to have a laid-back meal or cocktails, as the range available is far less intimidating. A great area to explore is Hilo, where you'll find a diverse selection of dining options. However, if you want to shake yer booty and drink until the wee hours, you'll be disappointed
What Makes Maui Unique?
Maui, on the other hand, is a chill city where nature is front and center. Here large expanses of unpopulated areas like Haleakala add unimaginable beauty to the expansive landscape. From magnificent volcanoes to unique red or black sandy beaches, you'll be close to every adventure the outdoors offers. Whether you choose to hike or bike, camp, stargaze, or whale watching, Maui offers the ideal spot to kick back, relax, and experience the beauty of nature.
What Makes Big Island Unique?
Big Island is diversity central thanks to its size, allowing you to experience far more in everything from the number of friendly towns to historic destinations and from the terrain to the varied climates. You'll also find rare experiences such as watching the brilliant lava flows, offering what some might find to be a unique vacation. Suppose vibrant nightlife and dining aren't significant factors in your Hawaiian vacation. In that case, Big Island offers everything you could want in a Hawaiian experience, from breathtaking waterfalls to glowing lava flows and ranch lands to fun, quirky communities.
Big Island has the width and breadth to provide you with more variety in your authentic Hawaiian experiences. However, if a smaller island with an expansive Hawaiian landscape and plenty of outdoor activities sounds good, Maui fits the bill to a tee.