Hawaii Restaurants & Coffeehouses
Coworking Cafes in Hawaii
Hawaii is one of the most beautiful places in the world and everyone deserves to visit at least once in their lifetime.
That said, not all of us enjoy a paid vacation or the ability to completely unplug during our Hawaiian getaway; which makes working remotely the perfect solution. That way, cash flow—and the peace of mind that comes with knowing things back home are still under control—are guaranteed.
Looking for the perfect spot? Here are 6 of the best places to work remotely in Hawaii.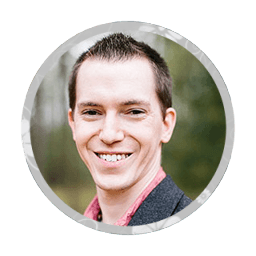 MAUI
Maui is the second-most visited Hawaiian island (after Oahu) and is often referred to as the "playground of the wealthy," but even the most budget-conscious travelers will feel right at home here. Whether you're planning to drive the Road to Hana or explore Haleakala, you'll be able to get some work done and enjoy the Hawaiian breezes at these spots.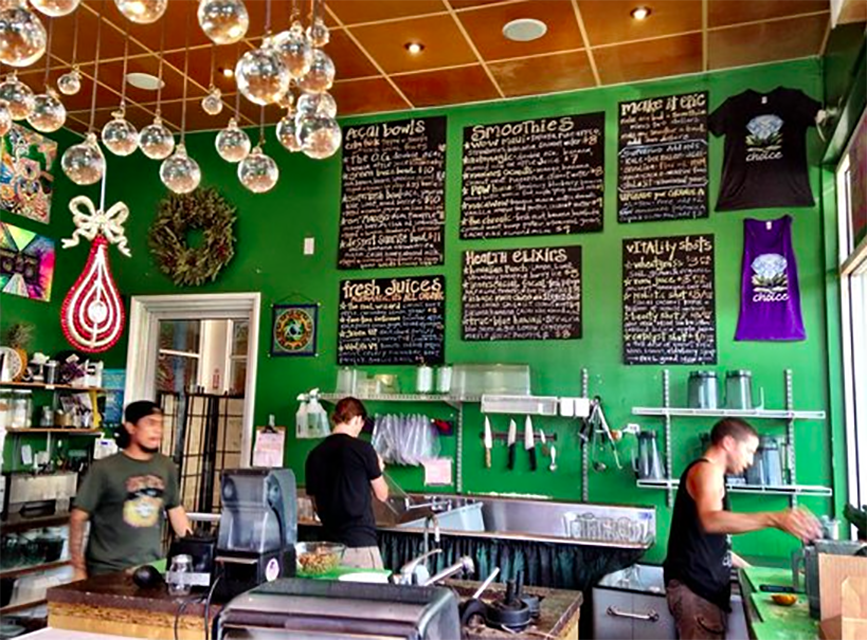 Choice Health Bar​
When you're traveling around, it can be difficult to make healthy choices when it comes to food. If you want to work somewhere that offers healthier fare, then this is the place to be. Choice Health Bar offers juices and smoothies, vegan meals, and acai bowls. Locally-sourced and organic fare are their specialty, so you can feel good about grabbing a bite.
1087 Limahana Pl., Lahaina, HI 96761, (808) 661-7711
Wailuku Coffee Company
Nothing that beats a good coffee shop and this hidden treasure on Market Street offers fresh coffee and food to keep you going while you're working. Plus, the location is a renovated gas station, so the cool factor is high here. Remote worker Tally Jones from Essay Help says, "I travel a lot, and I love working here as it's inexpensive. If you're trying to keep under budget, it's amazing. While you're there, check out their almond butter balls and their veggie bagel."
26 N. Market St., Wailuku, HI 96793, (808) 495-0259
KAUAI
Kauai is known as the Garden Isle thanks to the lush vegetation that abounds here. Of course, no Kauai trip would be complete without visiting the famed NaPali Coast and admiring Mother Nature's handiwork or trekking the Kauai hiking trails. In between all that exploring, though, check out these cozy spots and enjoy your working vacation.
Banandi
Travelling is a bit of an indulgence, right? So, if you must indulge, do so with healthy crepes, milkshakes, and Kauai-grown coffee—yum! One of their most popular plates is the Nutella crepe which is heaven for chocolate lovers. Prices here are easy on the wallet, too, keeping you nicely under budget.
5-5190 Kuhio Hwy., Hanalei, HI 96714
Art Cafe Hemingway
If you need something more substantial to get you through to your deadline, then this is the place to go. This Hemingway-themed spot serves up quiches, cakes, coffee, and even fine art, making being productive here a pleasure. Plus, this artsy hangout is open late, so meeting that deadline should be a snap.
4-1495 Kuhio Hwy., Kapaa, HI 96746, (808) 822-2250
OAHU
Oahu is the most-visited of all the Hawaiian Islands and is home to the state capital of Honolulu and many well-known landmarks, including Pearl Harbor and Waikiki Beach. Whether you're a history buff, a hiker, or an aspiring pro surfer, Oahu offers plenty of good places to work remotely while still enjoying the Hawaiian scenery.
Surfers Coffee Bar
Coffee is vital to the remote worker, so you need to find the best coffee around, and Surfers Coffee Bar is known for their gourmet java that'll keep you going when you're working hard. Freelance writer Gina King from Write My Essay says, "There are even regular open mic nights. It's a lot of fun if you go with friends."
63 S Kamehameha Hwy., Wahiawa, HI 96786, (808) 725-2613
THE BIG ISLAND
The island of Hawaii–​also dubbed The Big Island–​covers a whopping 4,028 square miles; more than enough room to host Hawaii Volcanoes National Park and Mauna Kea- the world's tallest mountain from base to summit. Despite the island's size, only about 13% of the state's population lives here, so if you're looking for somewhere peaceful to relax and catch up on some work, you're in luck.
Kona Coffee Lounge
Open at 7 am every day, Kona Coffee Lounge serves locally-roasted coffee and delicious food with Aloha. Whether you're enjoying a Kona coffee, sipping a smoothie, or savoring a breakfast burrito, you'll enjoy fair prices and friendly staff. Original artwork from local artists is also displayed and available for purchase—a great way to remember your Big Island adventure.
75-170 Hualalai Rd., Kailua-Kona, HI 96740, (808) 896-9129
These are just 6 of the best spots in Hawaii to work if you're traveling around the Islands. Take advantage of the laid-back attitude and unwind even as you're working.
About the Author
Mary Walton
Freelance Editor
Mary Walton is a blogger at Simple Grad. Also, she works as a freelance editor at British Do My Coursework service, the jobs allow her to travel a lot and that's why she knows cozy places around the world to work from.
Start Booking Your Hawaii Vacation
It's easy to plan and book your perfect Hawaii trip. Enter your trip dates to search Hawaii vacation packages, hotels, flights, and car rentals.
Vacations
Hotels
Rental Cars
Flights
Flight 3
- Remove Flight
+ Add Flight
Flight 4
- Remove Flight
+ Add Flight
Hawaii Trip Planning Information & Tips