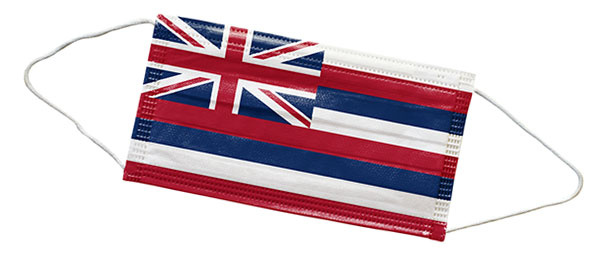 Hawaii Travel Update
Information on COVID-19 (Novel Coronavirus)
Updated: August 9, 2020, at 12pm HST
Hawaii Quarantine Alert in effect until August 31st
Aloha, this page is meant to cover information on the Novel Coronavirus and how it has affected tourism within Hawaii. On this page we'll go over each of the major changes that have taken place in Hawaii due to COVID-19, along with sharing additional links & resources, to help assist visitors.
Hawaii has achieved an important milestone in the response to the COVID-19 pandemic. Due to the efforts of many people, Hawaii is officially beginning the process of re-opening the state to visitors beginning September 1, 2020.
The following is a summary of the content covered on this page. Click any link to drop to that specific section.
Visiting Hawaii - Starting September 1, 2020
Visitors should know that due to the spike of COVID-19 cases on the mainland combined with an increase in local cases, on July 13, 2020, the decision was made by Governor Ige to delay the August 1, reopening, until September 1, 2020. This date is tentative and will continue to be re-evaluated. We will continue to monitor this situation closely and provide additional updates on this page.
In summary, as of September 1st:
If a traveler can produce a valid negative COVID-19 FDA-approved nucleic acid amplification test (NAAT) from a CLIA-certified laboratory within 72 hours prior to departure, they will be able to bypass Hawaii's mandatory quarantine order.
To reiterate, this test result must be done prior to arrival and the traveler must present evidence of this test upon arrival. Check the CDC website for information on where you can be tested in your area.
If results are not available by the time of arrival, the visitor must quarantine until the test results are received.
Travelers of all ages will be subject to the pre-test requirement.
No testing will be provided upon arrival at the airport!
For visitors who cannot provide evidence of a negative test result, the 14-day quarantine will remain in effect after September 1, 2020. If the quarantine is refused, the passenger must make arrangements to leave the island immediately without leaving the airport.
Travelers will be required to fill out the State Travel and Health Declaration forms upon arrival.
Everyone must wear facial masks in all Hawaii airports and when entering places of business.
More information can be found in our new article: Hawaii Reopening to Visitors - What you need to know →
Visiting Hawaii - Before September 2020
Effective March 26th through August 31st Hawaii Governor David Ige is mandating all visitors arriving in the Hawaiian Islands to self-quarantine for 14 days. This means all passengers traveling to Hawaii (visitors and returning residents) must self-quarantine for 14 days following arrival.
People who are required to self-quarantine for 14 days must designate a hotel or motel as their designated quarantine location.
The state of Hawaii's Department of Transportation Website further explains the entrance and quarantine process.
Every adult traveler flying from the continental U.S., and international must complete the Mandatory Travel Declaration Form and the revised 14-day Order for Self Quarantine Form.
No person who is subject to the mandatory self-quarantine is allowed to stay in a short-term or vacation rental.
Additionally, operations that rent vehicles may not rent to any person who is subject to a 14-day traveler quarantine order unless an exemption is granted.
Violation of the quarantine will be a misdemeanor and subject to a possible fine and/or jail time.
The quarantine mandate will continue until August 31st for all arrivals, and visitors are responsible for quarantine costs.
Current Situation in Hawaii
Hawaii currently has had 3,498 confirmed statewide cases of COVID-19 (Oahu, 3,111; Maui, 185; Kauai, 48; Hawaii island, 131; Hawaii residents outside of the state, 23; and cases pending, 0). 31 deaths due to COVID-19 have been reported in Hawaii. In total, 239 individuals required hospitalization, and 1,548 have recovered and been released from isolation.
To help mitigate the spread of the virus, residents and visitors are encouraged to follow CDC guidelines regarding hygiene, social distancing, and avoiding gatherings with multiple people.
All residents and passengers arriving by airlines will be subject to a 14-day quarantine, until at least August 31st.
Visitors should know that Hawaii's visitor industry continues to maintain the highest standards for sanitation and has taken additional steps to enhance its efforts at hotels, attractions, restaurants, and other public spaces across the Hawaiian Islands to prevent the spread of infectious diseases amongst residents and visitors.
The industry is also taking proactive steps to educate its workforce to continue practicing good hygiene at home and on the job.
Visit the official GoHawaii.com website for more details on this event here.
Inter-island Travel in Hawaii
On August 6th, Governor David Ige announced in his 11th Emergency Proclamation that a partial inter-island travel quarantine will be re-instated effective as of August 11, 2020.
The quarantine requirement applies to any person traveling to and between the islands of Kauai, Hawaii, and the islands comprising the Counties of Maui and Molokai (Kalawaoi). It does not include inter-island travelers arriving on Oahu.
Prior to boarding, all travelers must complete this form.
The online version of the form must be SUBMITTED 24-hours prior to the flight departure. Once all the required questions have been completed, signed, and submitted, the passenger will receive an email with a QR code. This code must be brought to the airport, either on an electronic device (preferred) or printed.
Once at the airport, travelers will be thermally screened, and temperature cannot be above 100.4 degrees Fahrenheit.
Travelers may be prohibited from boarding a flight if they refuse to complete the mandatory form, have an elevated temperature above 100.4 degrees Fahrenheit, or are on the 14-day quarantine list prohibiting them from flying.
Visitors who are still in their 14-day quarantine are not permitted to fly to another island. This will continue to be the case through August 31, 2020.
More information about inter-island travel can be found by clicking here.
The period of self-quarantine will begin immediately upon arrival and last 14 days or the duration of the person's stay on the island, whichever is shorter. The inter-island quarantine continues through August 31st.
Restrictions on Oahu
Amended restrictions to remain in place until September 4th
Mayor Kirk Caldwell announced that Governor David Ige approved the City and County of Honolulu's amended order that restricts certain businesses and operations in an effort to further discourage social gatherings on Oahu.
The "Act With Care – Do Not Gather" Order is effective Saturday, August 8, 2020, until September 4, 2020.
The Mayor's Order also closes all beaches and State parks. Click here to learn more.
This Order is issued in light of a resurgence of the community spread of the COVID-19 virus on Oahu.
To protect the public health and for the long-term benefit of the economy, the City is taking targeted measures to reduce the spread of COVID-19.
All Oahu City parks, recreational facilities in parks (e.g., swimming pools, tennis courts, basketball courts, playgrounds), campgrounds, and Botanical Gardens will be closed.
Parks will be opened for the limited purpose of traversing City Parks to engage in and return from ocean activities such as surfing, solo paddling, swimming, and other activities allowed by law.
Other Island Updates
Including Kauai, Maui, and Hawaii Island
Governor Ige has maintained the alert level at yellow ("Act with Care") - which enables more businesses to remain or reopen. Everyone must continue to wear facial masks when entering places of business and as outlined in the governor's Emergency Rules.
Four counties have different and varying guidelines, details by island:
Our Advice on Visiting Hawaii
For any travelers planning to arrive before September 2020, or for travelers who cannot provide proof of negative test result upon arrival after September 1, 2020 - provided this would mean that the visitor(s) would need to remain in their rooms for most or all of their vacation, we are strongly recommend travelers to both postpone any trips to Hawaii until AFTER August 31st AND STARTING September 1st, ensure they can properly be tested for COVID-19 before arriving in Hawaii.
As noted above, the August 1st opening date was pushed back until September 1st, due both to an increase in local cases and because of the large increase in COVID-19 infections on the mainland. Because of the uptick in local cases starting in early August, this date may be pushed back again; we're monitoring the situation closely at this time.
Visitors who had plans in August, and possibly even September, may seriously want to postpone their trips until a later month this fall.
What's Closed & What's Re-opening?
Are Hawaii attractions closed during the Coronavirus pandemic?
Most Hawaii attractions were temporarily closed in response to COVID-19. As of June 2020, outdoor activities were beginning to re-open. However, as of early August, some attractions have had to close again on Oahu due to a recent surge in cases.
Please check individual websites on status, hours, and guidelines. View more information here (HTA).
Everyone must continue to wear facial masks when entering places of business and as outlined in the governor's Emergency Rules.
Four counties have different and varying guidelines, details by island:
Stay Updated with Local Hawaii Media Sources
Statewide
Kauai
Oahu
Maui
Island of Hawaii
Preventative Actions & Keeping Healthy
The Hawaii State Department of Health (DOH) is encouraging everyone to help prevent the spread of respiratory illness with these everyday actions:
Wash your hands often with soap and water for at least 20 seconds.
Avoid touching your eyes, nose, and mouth with unwashed hands.
Avoid close contact with people who are sick.
Stay home when you are sick.
Cover your cough or sneeze with a tissue, then throw the tissue in the trash.
Clean and disinfect frequently touched objects and surfaces using a regular household cleaning spray or wipe.
Seniors and individuals with underlying health issues should avoid large crowds.
Sign up for public notifications at https://health.hawaii.gov/news/covid-19-updates/.
Information Disclaimer: Details and information on this page, including dates, may change on a day-by-day basis. While we will be making every effort to keep these pages relevant and up to date, the decision to travel is ultimately your own responsibility. Please travel safely and keep an eye on our Hawaii Re-opening page for more information regarding COVID-19 and re-opening in Hawaii.