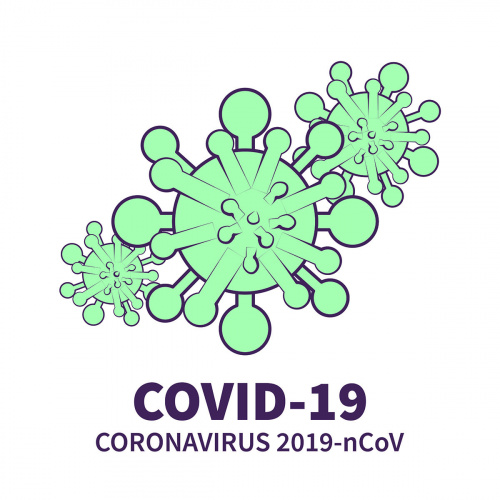 Hawaii Special Alerts
COVID-19 (Novel Coronavirus) Information
Updated: May 31, 2020, at 9am HST
Effective beginning March 26 at 12:01 a.m., Hawaii Governor David Ige is mandating all visitors arriving in the Hawaiian Islands to self-quarantine for 14 days. The mandate, which is the first such action in the nation, applies to all arrivals at state airports from the continental U.S. and international destinations and extends to other private and commercial aircraft. The mandatory 14-day quarantine was additionally expanded for air travel to include all inter-island passengers to further prevent the spread of COVID-19.
On May 18th, Governor David Ige extended the mandatory 14-day quarantine across the state through June 30. This means all passengers traveling to Hawaii (visitors and returning residents) must self-quarantine for 14 days following arrival. Additionally, operations that rent vehicles may not rent to any person who is subject to a 14-day traveler quarantine order unless an exemption is granted.
Below we'll go over each of the major changes in a question and answer format, along with additional links & resources, to help assist visitors.
Current Situation in Hawaii
Hawaii currently has 651 confirmed statewide cases of COVID-19 (Oahu, 421; Maui, 119; Kauai, 20; Hawaii island, 81; Hawaii residents outside of the state, 10; and cases pending, 0). 17 deaths due to COVID-19 have been reported in Hawaii. In total, 83 individuals required hospitalization, and 606 have recovered and been released from isolation.
To help mitigate the spread of the virus, residents and visitors are encouraged to follow CDC guidelines regarding hygiene, social distancing, and avoiding gatherings with multiple people.
All residents and passengers arriving by airlines will be subject to a 14-day quarantine, until at least June 30th.
Visitors should know that Hawaii's visitor industry continues to maintain the highest standards for sanitation and has taken additional steps to enhance its efforts at hotels, attractions, restaurants and other public spaces across the Hawaiian Islands to prevent the spread of infectious diseases amongst residents and visitors. The industry is also taking proactive steps to educate its workforce to continue practicing good hygiene at home and on the job. Visit the official GoHawaii.com website for more details on this event here.
Visiting Hawaii Updates
Should I visit Hawaii during the Coronavirus crisis?
Governor David Ige ordered all persons traveling to Hawaii (visitors and returning residents) to self-quarantine for 14 days following arrival. The state of Hawaii's Safe Travel System website further explains the entrance and quarantine process.
The mandatory 14-day quarantine was expanded for air travel to include all inter-island passengers to further prevent the spread of COVID-19. These mandates will remain in place until further notice and have been extended until at least June 30th.
Violation of the quarantine will be a misdemeanor and subject to a possible fine and/or jail time.
The quarantine mandate will continue indefinitely, and Ige said visitors are responsible for quarantine costs.
Provided this would mean that visitors would need to remain in their rooms for most or all of their vacation, we are strongly recommend travelers to postpone any trips to Hawaii at this time.
All visitors arriving through Hawaii's airports will be required to complete a Hawaii Department of Agriculture form that will be distributed onboard their flight. They will retain the form when disembarking the aircraft. Upon arrival, they will go through a checkpoint and present the completed form with valid identification. Checkpoint staff will validate the form and issue documentation that certifies they cleared the checkpoint. The form also includes information on the mandatory requirements for the 14-day quarantine along with penalties. Failure to follow this order is a misdemeanor and punishable by a maximum fine of $5,000, or imprisonment of not more than one year, or both. Enforcement will be handled by each of Hawaii's four counties.
Hawaii Restaurants, Clubs, & Bars Status
Are Hawaii restaurants, clubs, & bars open?
The Governor of Hawaii has directed that restaurants should close and only provide drive-thru options, take out, or delivery/pick-up. Bars & Clubs have been asked to close at this time.
Are Hawaii attractions closed during the Coronavirus pandemic?
Many Hawaii attractions are temporarily closed in response to COVID-19. These include the following:
Pearl Harbor National Memorial, including the USS Arizona Memorial.
Polynesian Cultural Center is closed at least through the end of April.
Hanauma Bay has been temporarily closed.
Haleakala National Park is closed (Kipahulu & Summit areas).
Hawaii Volcanoes National Park is closed.
Sea Life Park & Waikiki Aquarium on Oahu has been closed.
Many State Parks across Hawaii have also temporarily closed, including:

All state parks on Kauai
All state parks on Oahu – including Diamond Head State Park
Akaka Falls State Park
Hapuna Beach
Iao Valley State Monument
Wai'anapanapana State Park
Kaumahina State Wayside
Pua'a Ka'a State Wayside
Makena State Park
...View the remainder of closings here (DLNR) OR here (HTA).
Festivals, Events, and Concerts Updates
Are Hawaii festivals and events continuing?
Most festivals, concerts, and sporting events that were scheduled through May, and possibly even beyond, have been canceled or indefinitely postponed.
Hawaii's most popular & famous cultural event, the 57th Annual Merrie Monarch Festival, has also been canceled.
Stay Updated with Local Hawaii Media Sources
Statewide
Kauai
Oahu
Maui
Island of Hawaii
Preventative Actions & Keeping Healthy
The Hawaii State Department of Health (DOH) is encouraging everyone to help prevent the spread of respiratory illness with these everyday actions:
Wash your hands often with soap and water for at least 20 seconds.
Avoid touching your eyes, nose, and mouth with unwashed hands.
Avoid close contact with people who are sick.
Stay home when you are sick.
Cover your cough or sneeze with a tissue, then throw the tissue in the trash.
Clean and disinfect frequently touched objects and surfaces using a regular household cleaning spray or wipe.
Seniors and individuals with underlying health issues should avoid large crowds.
Sign up for public notifications at https://health.hawaii.gov/news/covid-19-updates/.