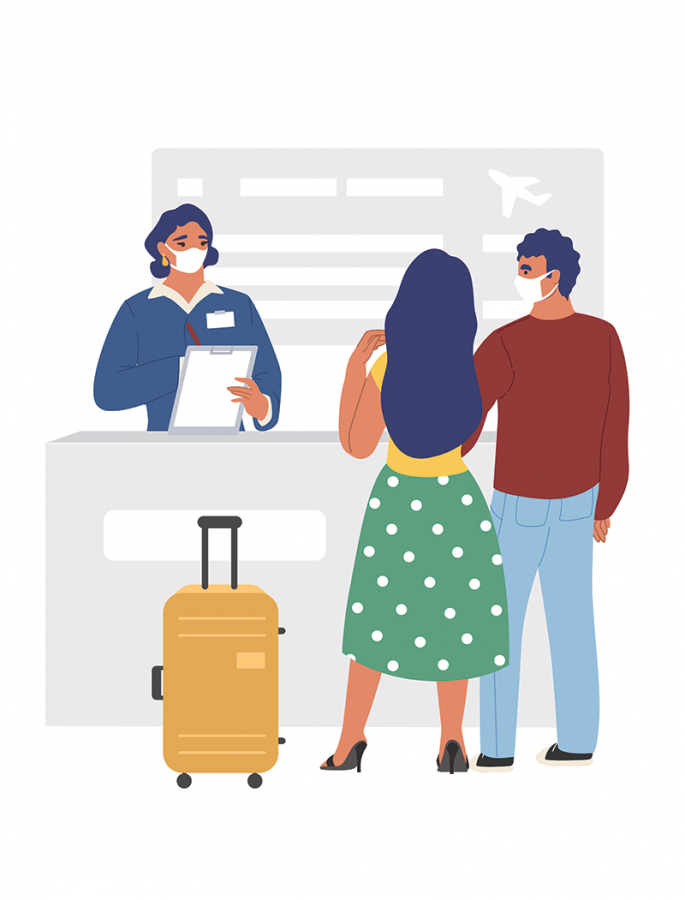 Hawaii - What's Open, Closed, or Reopening Soon
Accommodations, Entertainment, & Attractions Updates
Last Updated: April 7, 2021, at 12:30 pm HST
Aloha, this page is designed to cover details about what's currently open, closed, or reopening in the near future in Hawaii. As you may know, there has been a 10-day Hawaii quarantine with several Hawaii travel restrictions since late March 2020. Undoubtedly, many travelers have eagerly been monitoring Hawaii and its process of reopening and now Hawaii is relaxing the mandatory 10-day quarantine policy, allowing travelers to present proof of a negative COVID-19 test to bypass quarantine instead. Please also remember that currently, this test MUST come from a trusted partner.

Now that visitors can once again enjoy Hawaii's remarkable natural beauty, great open spaces, unique experiences, and signature hospitality, we'll cover everything you need to know about what's open, closed, and reopening below. We've compiled a list of all the major Hawaii resorts, hotels, b&b's, inn's, and attractions that have already reopened or plan too soon, and their reopening dates when applicable.
Quick links to topics on this page:
Editor's Note...
Hawaii's re-opening has honestly been an evolving process with numerous changes and ongoing updates. We recognize that this, unfortunately, causes confusion to potential travelers, and we are continuing to monitor this situation closely. We will provide additional pertinent updates here regularly, from official sources, on this page as additional information becomes available to us. We also encourage our readers to sign up for our 'Hawaii Travel Update' emails to receive pertinent information on all of the recent developments regarding travel to Hawaii.
Additionally, we've created a new page dedicated to the day-by-day updates that are occurring with Hawaii's reopening process: Hawaii COVID-19 Travel News & Headlines →
Attractions, Dining, and Entertainment
Parks, Restaurants, & more status & updates
What's the current status of Hawaii attractions, tours, dining, etc.?
Hawaii Restaurants & Dining
All Hawaii restaurants are allowed to open for takeout, pick-up, and delivery service. Hawaii restaurants are also allowed to open for indoor dining at 50% capacity (100% on Oahu), with tables positioned 5-feet apart. Reservations are required for indoor dining and limited to parties of no more than five (5) people (10 people permitted on Oahu & Big Island) per table. Masks must be worn at all times when dining indoors at restaurants, except when you are actively eating and/or drinking. On the Big Island, members of a single residential or family unit who share the same address are not restricted by the 10 person limit.
Hawaii State & National Parks
Attractions Updates
Hawaii's parks, beaches, and trails are open for groups of no more than five (5) people on Maui and Kauai, 10 on Oahu, and up to 25 people on the Big Island. Please practice physical distancing and always wear a mask or face covering. All Hawaii county parks and beaches are open on all islands with some restrictions.
Please refer to the following island county websites for the most current information:
County of Kauai  |  City and County of Honolulu  |  County of Maui  |  County of Hawai'i
Generally speaking, most state and national parks are open at this time. Select Hawaii state parks and monuments statewide are open, though emphasizing social distancing.. Please visit the Department of Land and Natural Resources (DLNR) website for more information.
Hawaii's national parks on each island are also at different levels of reopening. National Park Service-managed parks, historic sites, and memorials in Hawaii are gradually increasing access and services to their sites and facilities utilizing a phased approach. Please visit the National Park Service (NPS) website for more information.
Island-Specific Notices & Alerts
Maui required Contact Tracing
Effective mid-January 2021, a mandatory contact tracing requirement went into effect for all travelers from both the mainland and interisland to Maui. All travelers to Maui must now download the AlohaSafe Alert App on their mobile phone before departing for Maui. If a traveler attempts to do so on arrival, it will too late and quarantine will be required. See our Hawaii Travel Restrictions page and the Maui Special Notice section for additional information.
Hawaii Shopping & Entertainment
Hawaiian retailers, bowling alleys, and movie theaters are allowed to open at 50% capacity (100% on Oahu), with no more than five (5) people (10 people permitted on Oahu and Big Island) per party.
Hawaii Outdoor Activities
Tours & Activities Updates
Different Hawaii counties have different restrictions in place. However, outdoor activities are beginning to re-open. Please check individual tour/activity company websites on status, hours, and guidelines. Be sure to also check our Hawaii Adventures section below for a list of sustainable tour companies opening for business in Hawaii.
Some tour operators we work closely with have already informed us they are waiting until spring or later in 2021 to re-open. This is especially true of anyone operating on Kauai!
Hawaii Indoor Activities
Hawaii's Museums, attractions, and zoos are allowed to open at 50% capacity for indoor areas, with groups limited to no more than five (5) people (10 people permitted on Oahu and Big Island).
Hawaii Quicklink Resources
Hotels, B&B's, and Inn's
Accommodations Open, Closed, and Re-opening Soon
Accommodations Status & Updates
What's the current status of Hawaii Accommodations?
The following is a list of open and closed accommodations in Hawaii and is current, to the best of our knowledge, as of the date found atop this entry. Please contact the property directly for more information. We will continue to update these lists as we learn more about each property's plans for re-opening.
See something we've missed or need to update the status on? Shoot us an email at [email protected] and we'll make sure to update or add it to the lists below. Mahalo!
Oahu Accommodations
Hotels Currently Open on Oahu
Aston at the Waikiki Banyan
Aston Waikiki Circle Hotel
Bamboo Waikiki Hotel
Beach Villas at Ko Olina
Castle Waikiki Grand Hotel
Castle Waikiki Shore
Grand Islander - Hilton Grand Vacations
Hampton Inn & Suites Oahu/Kapolei
Halekulani Hotel: Reopening Summer 2021; currently undergoing renovations
Hale Koa Hotel
Hotel La Croix
Hyatt Centric Waikiki Beach
Ilima Hotel
Kalia Tower - Hilton Grand Vacations
Lagoon Tower - Hilton Grand Vacations
Marina Hawaii Vacations
Ohia Waikiki Studio Suites
Outrigger Reef Waikiki Beach Resort: Reopening April 1, 2021
Pacific Monarch Hotel
Residence Inn by Marriott Oahu Kapolei
Royal Grove Waikiki
Waikiki Network
Hotels on Oahu we're awaiting status updates from...
Social Distance Friendly Activities
Maui Accommodations
Hotels Currently Open on Maui; including Molokai & Lanai
Aston Kaanapali Shore
Aston at the Maui Banyan
Aston at Papakea Resort
Aston Paki Maui
Aston Maui Hill
Days Inn by Wyndham Maui Oceanfront
Destination Residences Hawaii Wailea
Four Seasons Resort Lanai [LANAI]
Hana Maui Resort
Honua Kai Resort & Spa
Hotel Lanai [LANAI]
Hotel Molokai [MOLOKAI]
Kaanapali Alii
Kaanapali Beach Hotel
Kamaole Sands
Kapalua Villas Maui
Ke Nani Kai Club [MOLOKAI]
Kihei Akahi
Kohea Kai Maui
Kula Lodge
Lahaina Shores
Lumeria Maui
Makena Surf
Maui Beach Hotel
Maui Sunset
Montage Kapalua Bay
Napili Kai Beach Resort
Napili Surf Beach Resort
Paia Inn
Polynesian Shores Condominium Resort
Sensei Lanai - a Four Seasons Resort
Sunset Shores Maui
The Mauian Hotel on Napili Bay
The Plantation Inn
The Whaler Vacation Rental Program
Wailea Beach Resort - Marriott
Wailea Ekahi Village
Wailea Elua Village
Wailea Grand Champions
Westin Nanea Ocean Villas
Hotels on Maui we're awaiting status updates from...
Kahana Village Resort
Kauhale Makai - Village by the Sea
Kulakane Condominiums
Mana Kai Maui
Polo Beach Club - A Destination Residence
Sugar Beach Resort (Maui Condo)
The Hale Pau Hana
Big Island Accommodations
Hotels Currently Open on Hawaii Island
Arnotts Lodge & Hiking Adventures
Aston Waikoloa Colony Villas
Castle Resorts and Hotels Waimea Country Lodge
Dolphin Bay Hotel
Halii Kai At Waikoloa
Hawaii Island Retreat at Ahu Pohaku Hoomaluhia
Hilo Hawaiian Hotel
Kanaloa at Kona
Kona Bay Hotel (Uncle Billy's)
Kona Reef by LaTour Hotels & Resorts
Kona Seaside Hotel
Mauna Lani - Auberge Resorts Collection
Mauna Lani Point
Mauna Lani Resort
The Inn at Kulaniapia Falls
Volcano Heritage Cottages
Wyndham Mauna Loa Village
Hotels on the Big Island we're awaiting status updates from...
Castle Kona Reef
Palms Cliff House Inn
Kauai Accommodations
The status of many Kauai accommodations is currently in flux. Due to the Mayor of Kauai requesting that Kauai reinstate the 10-day quarantine beginning December 2, 2020, and now as of April 5, 2021, the island has rejoined the program, many of these properties are likely to reclose and open again at a later date; most likely on or sometime immediately after April 5, 2021. We continue to advise checking in with each hotel directly before booking with any of the following properties at this time.
Hotels Currently Open on Kauai
Hotels on Kauai we're awaiting status updates from...
Castle Makahuena at Poipu
Garden Island Inn
Pali Ke Kua
Hanalei Inn
Whalers Cove in Poipu
Hawaii Cruiselines Status
Can I take a cruise around or to Hawaii?
The Centers for Disease Control and Prevention (CDC) announced the extension of a No Sail Order for cruise ships. This order continues to suspend passenger operations on cruise ships with the capacity to carry at least 250 passengers in waters subject to U.S. jurisdiction.
As of early 2021, now that the COVID-19 vaccination process has begun for the U.S. mainland and around the world, we expect the Cruiseline industry to slowly restart. We'll post more details as they become available.
Here's a link to each cruise line in Hawaii so you can check their individual plans:
Have a Cruiseline update we should know about? Please email us and let us know the details. Mahalo!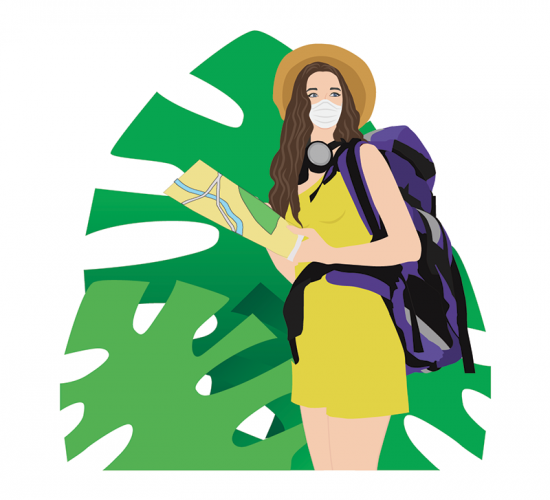 What to expect if you travel to Hawaii now...
Across much of the Hawaiian islands, normal life has resumed with physical distancing rules in place, some capacity restrictions, and mask-wearing is encouraged. Beaches, outdoor attractions, and restaurants across the state have opened for business in this fashion*.
At this time, large-scale events and festivals are still not permitted and have mostly been canceled throughout early-to-mid 2021.
*The four Hawaii counties have different and varying guidelines, details by island:
Hawaii Adventures
Certified Sustainable Companies
Additional Hawaii Resources
COVID-19 Information & Links
The following resources have been compiled by GoUS Hawaii to better assist travelers in navigating the various restrictions and state-approved test requirements for visiting Hawaii during the COVID pandemic. If you have questions, we are always happy to assist, and you can contact us anytime. You may also want to direct your questions to an official state resource, and we've compiled an updated list of Hawaii Official COVID-19 Contacts for travelers, including phone numbers and email addresses when applicable.
Information Disclaimer: Details and information on this page, including dates, may change on a day-by-day basis. While we will be making every effort to keep these pages relevant and up to date, the decision to travel is ultimately your own responsibility. Please travel safely and keep an eye on our Hawaii Travel Requirements page for more information regarding COVID-19 and re-opening in Hawaii.
Terms of Use & Disclosures
This website's use is your expressly conditioned acceptance of the terms, conditions, and disclaimers found within our Disclaimer of Warranty and Limitation of Liability page without any modifications. Your use of this website constitutes your acceptance of all the terms, conditions, and disclaimers posted herein. If you do not agree with any part of these terms and conditions, you should not use this website. We also receive a small commission from travel partners for some of the links found on this website. All partners and related links comply with our Advertising Disclosures. For example, as an Amazon Associate, we earn from qualifying purchases. These links do not cost you anything and help provide the necessary funding to maintain this website. Mahalo!