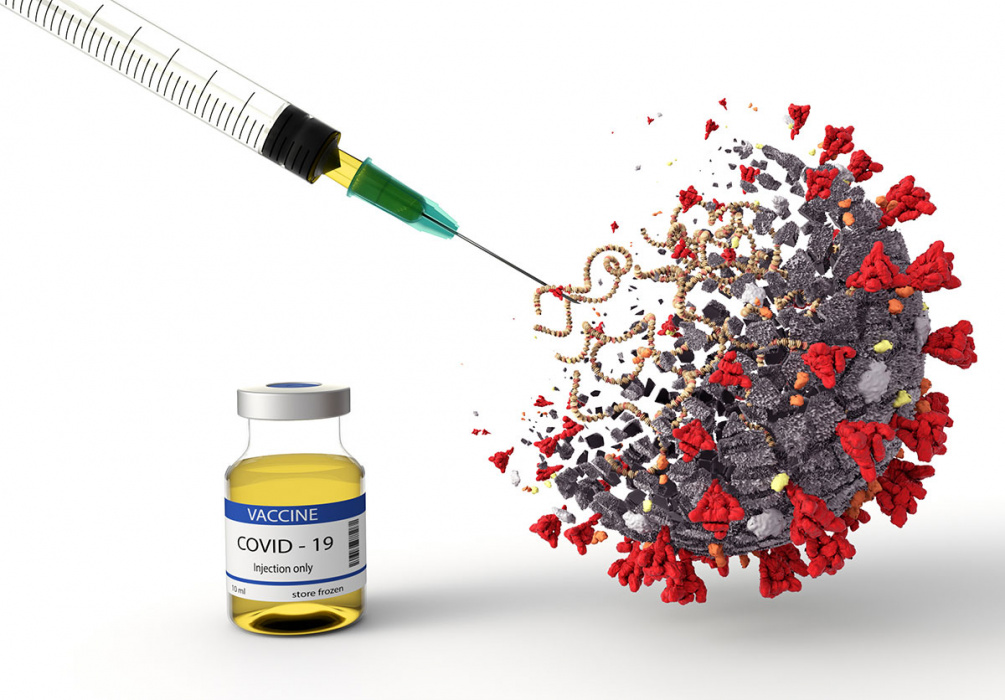 Hawaii Vaccination Info for Visitors
Information regarding the COVID-19 Vaccine for Hawaii Travelers
Last Updated: March 2, 2021, at 9:00 pm HST
We continue to receive numerous inquiries daily about Hawaii's policy regarding travelers who have been vaccinated. What will the requirements be? When do these new rules for vaccinated travelers take effect? What are the Hawaii Vaccine / Health passport apps? To date, we, unfortunately, have not received much guidance from the state of Hawaii on this subject. We are continuing to monitor this topic closely, and we have included what we do know below.
What if I've received the vaccine? Am I exempt from quarantine? What Hawaii policies apply to vaccinated travelers?
Presently, proof of vaccination is not a recognized exemption to the Hawaii travel quarantine. The state continues to evaluate the latest science and will inform travelers of any new exemptions as those decisions are made. Please see our Hawaii Travel Restrictions page for more information.
A potential Spring / Summer 2021 timeline has been proposed for Hawaii vaccination "passport" travel to begin
March - April timeline for Inter-Island Travel, potentially early May for trans-Pacific travel
In mid-December 2020, we initially received word that Lieutenant Governor Josh Green, who is both a physician and is in charge of Hawaii's Safe Travels program, had said that he would ask the governor to approve travel both trans-Pacific and interisland for anyone who has had a COVID vaccination without further requirements starting in early 2021. For travelers who choose not to get vaccinated, we believe the current restrictions, testing requirements, and quarantine policy are likely to remain in effect for most, if not all, of 2021 and potentially beyond.
Initially, it was proposed to start at the beginning of February 2021, but this has since been postponed until sometime in the Spring of 2021. After approaching the Governor about the update, the Lt. Governor has now indicated that Governor Ige is more inclined to make this change sometime in the Spring or early Summer, not in February as originally proposed. The latest news suggests, as of early March 2021, that vaccine/health passport travel will begin in three phases; which we've outlined below.
Quicklink Resources
Phases to Hawaii Vaccine / Health Passport Travel
First, essential workers who have been vaccinated will be permitted to travel without additional conditions. This could begin imminently; we are awaiting an announcement from Governor Ige.
Second, inter-island travel will be permitted for vaccinated travelers, pending the Governor's approval. This could begin as soon as April 1, 2021 - but may not happen until a later date.
Finally, trans-pacific travel from the U.S. mainland and potentially abroad will be permitted. This, according to the Lt. Governor, could begin sometime at the beginning of May or June 2021.
The Lt. Governor has indicated that the state of Hawaii is currently awaiting results of a CDC report to confirm that those who have been vaccinated are not carriers. According to Beat of Hawaii, recently Dr. Green said, "This demonstrates that they're not worried about people, once they've been vaccinated, they're not worried that they're going to catch COVID, they're not worried that they're really going to spread COVID." At this time, it remains uncertain whether the latest update from the CDC is adequate confirmation or not.
CDC appears to indicate that vaccinations valid for 3 months
The CDC has recently said that quarantine should be avoidable for those who have been vaccinated at least two weeks prior, remain within a three (3) month window following receipt of the last vaccination dose, and remain asymptomatic. There was no additional travel guidance, as the information was only related to COVID exposure. However, the CDC said, "Individual and societal benefits of avoiding unnecessary quarantine may outweigh the potential but unknown risk of transmission (among vaccinated individuals)."
The Bottom Line Currently...
Ultimately, the decisions regarding the future of vaccine travel are now in Hawaii Governor David Ige's hands. As things look now, after receiving the vaccine, you'd need to travel within three months of your last dose. This timeline will potentially be extended as more information is available. We'll continue to monitor this situation closely.
Editor's Note...
Hawaii's re-opening has honestly been an evolving process with numerous changes and ongoing updates. Unfortunately, we recognize that this causes confusion to potential travelers, and we are continuing to monitor this situation closely. We will provide additional pertinent vaccination updates here regularly, from official sources, on this page as additional information becomes available to us. We also encourage our readers to sign up for our 'Hawaii Travel Update' emails to receive pertinent information on all of the recent developments regarding travel to Hawaii, including vaccination policy updates.
Feel free to ask your related travel questions in the comments section below. Additionally, we've created a new page dedicated to the day-by-day updates that are occurring with Hawaii's reopening process: Hawaii COVID-19 Travel News & Headlines →
Hawaii Vaccination Passports
Vaccine Passports may be used for verification to travel
The challenges of tracking and providing proof of vaccinations, from what will likely be countless providers/locations, will be a lot different than the current 'Safe Travels' program that helps track negative pre-travel testing. Previously, the U.S. DoD (Department of Defense) has also announced plans for a COVID-19 vaccination card to track individual vaccinations. Hawaii might use that method for verification of vaccine "passport" travel. The DoD has called its card the "simplest" method of tracking vaccinations while also saying, "Everyone will be issued a written card that they can put in their wallet that will tell them what they had and when their next dose is due. Let's do the simple, easy thing first. Everyone's going to get that."
Vaccine Passports, also called Health Passports, are mainly intended for international travel but may ultimately factor into Hawaii's 'Safe Travels' program too. Four of the companies that are currently being discussed in vaccination verification are Verifly, IATA Travel Pass, CLEAR Health Pass, and CommonPass.
CommonPass, working together with The World Economic Forum, aims to restore travel with its secure and verified documentation of health status for travelers. The CommonPass program operates through Apple's Health app on iOS and CommonHealth for Android, and, according to its creators, it has already been connected to 230 U.S. health systems nationally. It functions as a scannable QR code that holds a passenger's test data or vaccine documentation and travel plans. The program, which is currently in trials through participating airlines (e.g., United), is not yet available to the public at this time. According to the latest news, it appears likely that CommonPass will be the company selected to aid Hawaii officials in vaccination verification.
The International Air Transport Association (otherwise known as 'IATA') is also looking into developing an application to provide a standardized and global solution for vaccine travel. Additionally, the idea of an application, like IATA's or the CommonPass app noted above, that centralizes travelers' test results, health waivers, and eventual proof of vaccination is expanding in the United States. Two apps that aim to verify travelers' inoculation are taking off as verification for required test results and health waivers — with one expanding to five airlines' U.S. routes this month. Read more in the Washington Post.
Alaska Airlines has announced they are currently working with VeriFLY, another platform used to verify identity and testing/vaccination status for international travelers. We can see this type of app being used alongside the current "pre-clear" program the airlines have established for Hawaii travel. VerifyFLY has previously said their "Design ensures the privacy of the individual and keeps the credentials and biometric data of the person on the device. *** This verifies that the passport belongs to the person in front of the phone and that the passport is genuine and has not been tampered with."
Vaccine / Health passports on mobile phones
These mobile applications will be used to verify both our identity as well as testing and vaccination records. These will likely be accessible via QR code or similar means for airlines and appropriate travel authorities to quickly and easily scan. To date, the various Airlines have been very involved in testing these vaccine/health passport apps.
The bottom line - how vaccination results get integrated into the Hawaii Safe Travels program isn't yet apparent. We will continue to closely monitor this topic and provide more information as it becomes available to us on this page.
Does the vaccine prevent the spread/transmission of COVID-19?
This is an important question that experts are currently in the process of determining. It's important, we believe, because if the vaccine prevents illness, but doesn't prevent transmission, then Hawaii is likely to continue requiring a pre-travel test or maintain other restrictions for a longer period of time. The Cleveland Clinic has said, regarding the vaccines, "We don't know if getting immunity through vaccination also prevents you from being able to carry the virus asymptomatically and shed it, even if you yourself are protected."
According to Beat of Hawaii, "It still isn't known whether the vaccines control the virus completely in the nose and mouth. As with other types of vaccines, some create the needed Immunoglobulin A (IgA) transmission-prevention antibodies while others don't." ** "A recent study in monkeys indicated the current vaccines might in fact not provide sterilizing immunity."
We'll continue to monitor the news surrounding the vaccine, its scientific developments, and how everything relates to visiting Hawaii. As noted above, you may want to sign up for our weekly emails to receive future vaccine-related updates.
Will travelers still need or have to wear masks?
Lt. Governor Josh Green has continued to stress that while he anticipates vaccinations will be a means to successfully reopen Hawaii's economy again (without quarantine restrictions), that Hawaii will continue to maintain its mask policies and mandate, along with other health safety measures. The Lt. Governor has indicated he sees this being the case for the foreseeable future or until there is herd immunity within the Hawaiian Islands, as currently, Hawaii officials won't know whether someone has received the vaccine or not; which is not required.
Will Hawaii ever require vaccinations for visitors?
The answer to this question is still to be determined, but we believe it's certainly possible, if not likely, that eventually, to bypass the existing quarantine requirements, Hawaii will potentially require visitors to have been immunized with a COVID-19 vaccine before visiting the state. If a traveler chooses not to get vaccinated, then we believe the current restrictions, testing requirements, and quarantine policy are likely to remain in effect.
The state of Hawaii's forthcoming vaccination plan, which is based on guidance from the Centers for Disease Control and Prevention, is intended to reduce COVID‐19‐related illnesses, hospitalizations, and deaths.
Providing the vaccine can take several weeks to take effect, at this time we are still unsure of how the state will properly track and monitor incoming arrivals for receiving the COVID-19 vaccine; but we imagine the process will be similar to how they are performing the screening for the COVID-19 pre-travel test that is required 72-hours prior to departure. See our Hawaii Reopening page for more information.
What test is currently required to visit Hawaii?
The pre-testing travel program began on October 15, 2020
First, we should note that effective March 26, 2020, and until further notice, Hawaii Governor David Ige is mandating all visitors arriving in the Hawaiian Islands to self-quarantine for 10 days. This means all passengers traveling to Hawaii (visitors and returning residents) must self-quarantine for 10 days following arrival. See our Hawaii Travel Requirements or Hawaii Travel Restrictions page for additional information on the current status of COVID-19 in Hawaii.
The pre-testing travel program, which started last October 15, 2020, effectively re-opened the islands to visitors, as long as they bring along proof of a negative NAAT test (nucleic acid amplification test), from a state-approved trusted testing partner and complete a State Travel and Health form upon arrival within the state.
The negative test will need to have been conducted by a Clinical Laboratory Improvement Amendments (CLIA) certified laboratory no more than 72 hours prior to the visitor's departure and will need to be an FDA-authorized NAAT test. Again, the test MUST come from a trusted partner at this time.
To reiterate, this test result must be confirmed prior to arrival in Hawaii and the visitor must present evidence of this test upon arrival. See our Hawaii Re-opening article for more information.
Additional Hawaii Resources
COVID-19 Information
Information Disclaimer: Details and information on this page, including dates, may change on a day-by-day basis. While we will be making every effort to keep these pages relevant and up to date, the decision to travel is ultimately your own responsibility. Please travel safely and keep an eye on our Hawaii Travel Restrictions page for more information regarding COVID-19 and re-opening in Hawaii.
Terms of Use & Disclosures
This website's use is your expressly conditioned acceptance of the terms, conditions, and disclaimers found within our Disclaimer of Warranty and Limitation of Liability page without any modifications. Your use of this website constitutes your acceptance of all the terms, conditions, and disclaimers posted herein. If you do not agree with any part of these terms and conditions, you should not use this website. We also receive a small commission from travel partners for some of the links found on this website. All partners and related links comply with our Advertising Disclosures. For example, as an Amazon Associate, we earn from qualifying purchases. These links do not cost you anything and help provide the necessary funding to maintain this website. Mahalo!