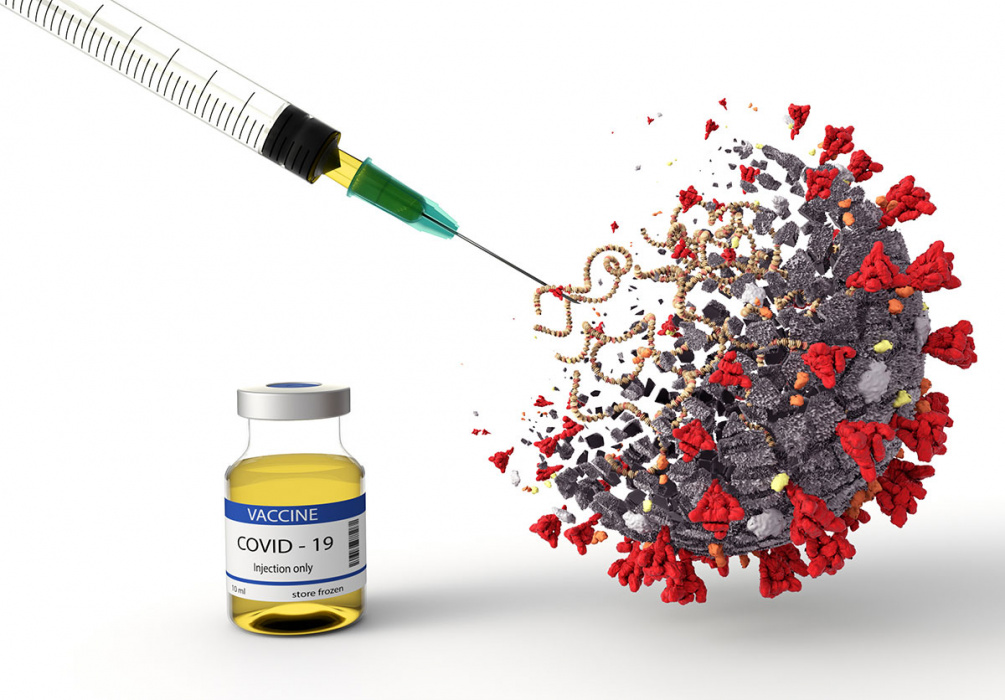 Hawaii Vaccination Info for Visitors
Information regarding the COVID-19 Vaccine for Hawaii Travelers
Last Updated: May 3, 2021, at 12:30 pm HST
We continue to receive numerous inquiries daily about Hawaii's policy regarding travelers who have been vaccinated. What will the requirements be? When do these new rules for vaccinated travelers take effect? What are the Hawaii Vaccine / Health passport apps? To date, we, unfortunately, have not received much guidance from the state of Hawaii on this subject. We are continuing to monitor this topic closely, and we have included what we do know below.
What if I've received the vaccine? Am I exempt from quarantine? What Hawaii policies apply to vaccinated travelers?
Presently, proof of vaccination is not a recognized exemption to the Hawaii travel quarantine. The state continues to evaluate the latest science and will inform travelers of any new exemptions as those decisions are made. Please see our Hawaii Travel Restrictions page for more information.
Phase 1 - Vaccination Cards + 'Safe Travels' to kick off vaccinated travel
Begins May 11, 2021, for Inter-Island travelers vaccinated in Hawaii
Vaccine Passports are not yet ready for launch, at least according to Hawaii officials. So that leaves the option of using the vaccination cards everyone is issued when receiving their first/second dose. According to Lt. Gov. Josh Green, a photo of travelers' vaccination cards will be required to prove vaccination. The photos will then need to be uploaded to the official Hawaii 'Safe Travels' website. Travelers who want to participate in the vaccination exemption will be required to have completed vaccination at least 14-days prior to visiting Hawaii. Additional information is on our Hawaii Vaccine / Health passport page.
Updated News: At a news conference on April 20, 2021, Governor Ige announced that beginning May 11, 2021, fully vaccinated passengers (initially, only those vaccinated within Hawaii qualify for this rule) will be able to travel inter-island without being subject to quarantine and testing rules. According to local news, under the new rules, vaccinated inter-island travelers will be able to upload an image of their vaccination card to the Safe Travels portal and then be given the green light to bypass quarantine. See our Vaccine / Health passport page for full details on this program.
Phase 2 - Hawaii Vaccination "Passport" travel to begin
May 11, 2021, for Inter-Island Travel (residents vaccinated in Hawaii), potential July 2021 timeline for trans-Pacific travel
The latest news suggests, as of early May 2021, that vaccine/health passport travel will begin in three phases; which we've outlined on our new Hawaii Vaccine & Health Passports page.
At this time, the CDC's new travel guidelines, released on April 2, 2021, do NOT impact or change Hawaii's travel rules and restrictions. We will continue to monitor this situation closely and provides updates accordingly once Hawaii responds and updates any policies to be in line with the new CDC guidelines.
Quicklink Resources
The Bottom Line Currently...
Ultimately, the decisions regarding the future of vaccine travel are now in Hawaii Governor David Ige's hands. We'll continue to monitor this situation closely and post updates accordingly.
Editor's Note...
Hawaii's re-opening has honestly been an evolving process with numerous changes and ongoing updates. Unfortunately, we recognize that this causes confusion to potential travelers, and we are continuing to monitor this situation closely. We will provide additional pertinent vaccination updates here regularly, from official sources, on this page as additional information becomes available to us. We also encourage our readers to sign up for our 'Hawaii Travel Update' emails to receive pertinent information on all of the recent developments regarding travel to Hawaii, including vaccination policy updates.
Feel free to ask your related travel questions in the comments section below. Additionally, we've created a new page dedicated to the day-by-day updates that are occurring with Hawaii's reopening process: Hawaii COVID-19 Travel News & Headlines →
Does the vaccine prevent the spread/transmission of COVID-19?
This is an important question that experts are currently in the process of determining. It's important, we believe, because if the vaccine prevents illness, but doesn't prevent transmission, then Hawaii is likely to continue requiring a pre-travel test or maintain other restrictions for a longer period of time. The Cleveland Clinic has said, regarding the vaccines, "We don't know if getting immunity through vaccination also prevents you from being able to carry the virus asymptomatically and shed it, even if you yourself are protected."
According to Beat of Hawaii, "It still isn't known whether the vaccines control the virus completely in the nose and mouth. As with other types of vaccines, some create the needed Immunoglobulin A (IgA) transmission-prevention antibodies while others don't." ** "A recent study in monkeys indicated the current vaccines might in fact not provide sterilizing immunity."
We'll continue to monitor the news surrounding the vaccine, its scientific developments, and how everything relates to visiting Hawaii. As noted above, you may want to sign up for our weekly emails to receive future vaccine-related updates.
Will travelers still need or have to wear masks?
Lt. Governor Josh Green has continued to stress that while he anticipates vaccinations will be a means to successfully reopen Hawaii's economy again (without quarantine restrictions), that Hawaii will continue to maintain its mask policies and mandate, along with other health safety measures. The Lt. Governor has indicated he sees this being the case for the foreseeable future or until there is herd immunity within the Hawaiian Islands, as currently, Hawaii officials won't know whether someone has received the vaccine or not; which is not required.
Will Hawaii ever require vaccinations for visitors?
The answer to this question is still to be determined, but we believe it's certainly possible, if not likely, that eventually, to bypass the existing quarantine requirements, Hawaii will potentially require visitors to have been immunized with a COVID-19 vaccine before visiting the state. If a traveler chooses not to get vaccinated, then we believe the current restrictions, testing requirements, and quarantine policy are likely to remain in effect.
The state of Hawaii's forthcoming vaccination plan, which is based on guidance from the Centers for Disease Control and Prevention, is intended to reduce COVID‐19‐related illnesses, hospitalizations, and deaths.
Providing the vaccine can take several weeks to take effect, at this time we are still unsure of how the state will properly track and monitor incoming arrivals for receiving the COVID-19 vaccine; but we imagine the process will be similar to how they are performing the screening for the COVID-19 pre-travel test that is required 72-hours prior to departure. See our Hawaii Reopening page for more information.
What test is currently required to visit Hawaii?
The pre-testing travel program began on October 15, 2020
First, we should note that effective March 26, 2020, and until further notice, Hawaii Governor David Ige is mandating all visitors arriving in the Hawaiian Islands to self-quarantine for 10 days. This means all passengers traveling to Hawaii (visitors and returning residents) must self-quarantine for 10 days following arrival. See our Hawaii Travel Requirements or Hawaii Travel Restrictions page for additional information on the current status of COVID-19 in Hawaii.
The pre-testing travel program, which started last October 15, 2020, effectively re-opened the islands to visitors, as long as they bring along proof of a negative NAAT test (nucleic acid amplification test), from a state-approved trusted testing partner and complete a State Travel and Health form upon arrival within the state.
The negative test will need to have been conducted by a Clinical Laboratory Improvement Amendments (CLIA) certified laboratory no more than 72 hours prior to the visitor's departure and will need to be an FDA-authorized NAAT test. Again, the test MUST come from a trusted partner at this time.
To reiterate, this test result must be confirmed prior to arrival in Hawaii and the visitor must present evidence of this test upon arrival. See our Hawaii Re-opening article for more information.
Additional Hawaii Resources
COVID-19 Information
Information Disclaimer: Details and information on this page, including dates, may change on a day-by-day basis. While we will be making every effort to keep these pages relevant and up to date, the decision to travel is ultimately your own responsibility. Please travel safely and keep an eye on our Hawaii Travel Restrictions page for more information regarding COVID-19 and re-opening in Hawaii.
Terms of Use & Disclosures
This website's use is your expressly conditioned acceptance of the terms, conditions, and disclaimers found within our Disclaimer of Warranty and Limitation of Liability page without any modifications. Your use of this website constitutes your acceptance of all the terms, conditions, and disclaimers posted herein. If you do not agree with any part of these terms and conditions, you should not use this website. We also receive a small commission from travel partners for some of the links found on this website. All partners and related links comply with our Advertising Disclosures. For example, as an Amazon Associate, we earn from qualifying purchases. These links do not cost you anything and help provide the necessary funding to maintain this website. Mahalo!