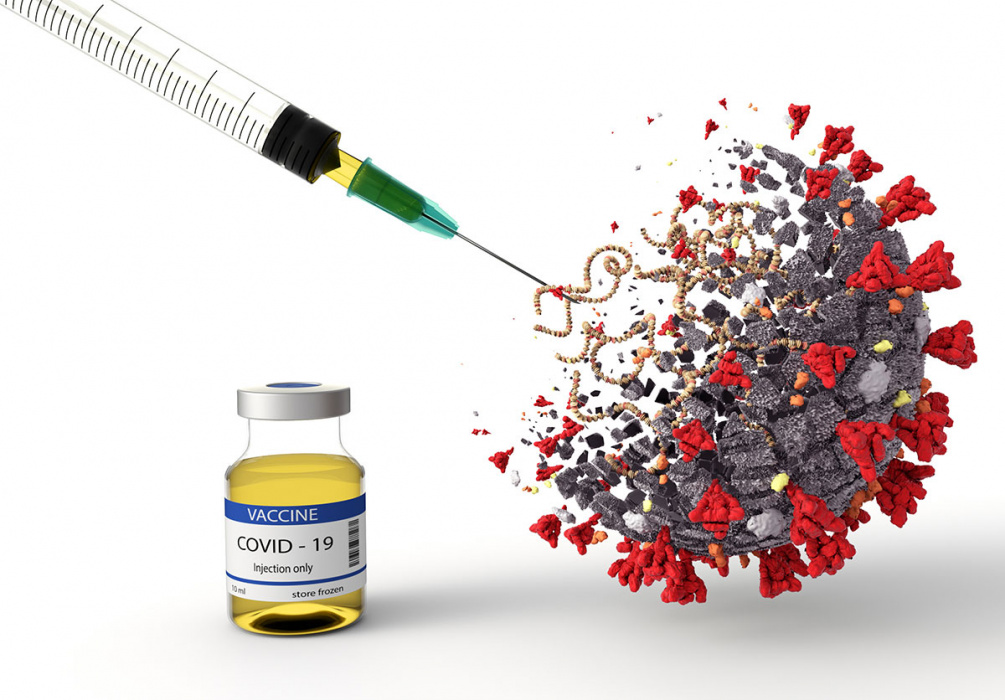 Will Hawaii require vaccinations for visitors?
Information regarding the COVID-19 Vaccine for Hawaii Travelers
Last Updated: November 10, 2020
The answer to this question is still to be determined, but we believe it's certainly possible, if not likely, that eventually, Hawaii will potentially require visitors to have been immunized with a COVID-19 vaccine before visiting the state.
According to the Hawaii State Department of Health, "Although a safe and effective COVID-19 vaccine approved by the Food and Drug Administration is not expected to be widely available until early next year, state and county officials and private-sector partners have already prepared a preliminary plan to implement a COVID-19 vaccination program in the state. More than 150 stakeholders representing more than 90 organizations recently gathered to kick off their vaccination workgroups."
The state of Hawaii's forthcoming vaccination plan, which is based on guidance from the Centers for Disease Control and Prevention, is intended to reduce COVID‐19‐related illnesses, hospitalizations, and deaths.
Providing the vaccine can take several weeks to take effect, at this time we are still unsure of how the state will properly track and monitor incoming arrivals for receiving the COVID-19 vaccine; but we imagine the process will be similar to how they are performing the screening for the COVID-19 pre-travel test that is required 72-hours prior to arrival for visitors beginning October 15, 2020. See our Hawaii Reopening page for more information.
Currently, we know that multiple vaccines for COVID-19 are in the works and that the effective-rate-goal is apparently 50% or better at preventing COVID-19. To highlight this point, recently, Dr. Anthony Fauci, the top US infectious diseases expert said in August 2020,
"We don't know yet what the efficacy might be. We don't know if it will be 50 percent or 60 percent. I'd like it to be 75 percent or more," Fauci said in an online event hosted by Brown University. "But the chances of it being 98 percent effective is not great, which means you must never abandon the public health approach."
Ultimately, because disease experts, like Dr. Fauci, are warning that public health measures will still be needed to control the pandemic, we expect practicing social distancing and potentially wearing face masks will continue to be commonplace for some time in Hawaii. Fortunately, as of early November 2020, some of the vaccination trials are showing efficacy as high as 90%; which would be a significant game-changer for the travel industry.
We will continue to monitor this topic and several others, and provide more information as it becomes available to us.
What test is currently required to visit Hawaii?
The pre-testing travel program began on October 15, 2020
First, we should note that effective March 26th through at least November 30th Hawaii Governor David Ige is mandating all visitors arriving in the Hawaiian Islands to self-quarantine for 14 days. This means all passengers traveling to Hawaii (visitors and returning residents) must self-quarantine for 14 days following arrival. See our Hawaii Travel Updates page for additional information on the current status of COVID-19 in Hawaii.
The pre-testing travel program, which started October 15, 2020, effectively opens up the islands to visitors, as long as they bring along proof of a negative NAAT test (nucleic acid amplification test), from a state-approved trusted testing partner and complete a State Travel and Health form upon arrival within the state.
The negative test will need to have been conducted by a Clinical Laboratory Improvement Amendments (CLIA) certified laboratory no more than 72 hours prior to the visitor's departure and will need to be an FDA-authorized NAAT test. Again, the test MUST come from a trusted partner at this time.
To reiterate, this test result must be confirmed prior to arrival in Hawaii and the visitor must present evidence of this test upon arrival. See our Hawaii Re-opening article for more information.
Additional Hawaii Resources
COVID-19 Information
Information Disclaimer: Details and information on this page, including dates, may change on a day-by-day basis. While we will be making every effort to keep these pages relevant and up to date, the decision to travel is ultimately your own responsibility. Please travel safely and keep an eye on our Special Alerts page for more information regarding COVID-19 and re-opening in Hawaii.
Terms of Use & Disclosures
This website's use is your expressly conditioned acceptance of the terms, conditions, and disclaimers found within our Disclaimer of Warranty and Limitation of Liability page without any modifications. Your use of this website constitutes your acceptance of all the terms, conditions, and disclaimers posted herein. If you do not agree with any part of these terms and conditions, you should not use this website. We also receive a small commission from travel partners for some of the links found on this website. All partners and related links comply with our Advertising Disclosures. For example, as an Amazon Associate, we earn from qualifying purchases. These links do not cost you anything and help provide the necessary funding to maintain this website. Mahalo!