Which Hawaii Island to Visit?
Like a lot of visitors to Hawaii, you're probably wondering which Hawaii island to visit and thinking about which one would be best for you and your travel party. The islands are very diverse and each one has its own unique offerings, making choosing an island rather difficult. And once you've started visiting the islands, coming back to a different island can often feel like a totally different place with a whole new set of experiences, sights, and attractions.
Having been to all the major islands, we admit we have our own personal favorite. However, please know that each island truly is spectacular and one is most certainly not "better" than another. That said, here we'll objectively tell you about the major islands in the Hawaiian chain so you can pick the island that's just right for you. And, like us, we're sure you'll soon have a favorite. Take the handy quiz below and read our companion article, Selecting the Best Hawaiian Island in order to find the best Hawaiian island for you. But first, let's review each island and its highlights.
Overview of Each Major Island
Kauai - The Garden Isle
The oldest and northernmost island in the Hawaiian Island chain is graced with dramatic, natural beauty. Explore the trails of Kokee State Park, see Waimea Canyon- the "Grand Canyon of the Pacific"- or take time to relax in one of the many beautiful gardens of the aptly named Garden Isle, such as Limahuli Garden.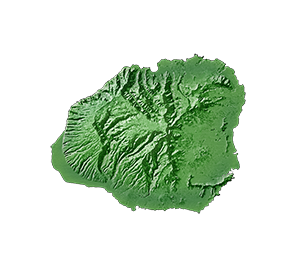 Maui - The Valley Isle
The second-largest island is home to what some believe are the best beaches in the world. If you visit during the winter months, book a tour to see the majestic whales, as Maui has some of the world's best whale watching. Wake up early to catch the sunrise at Haleakala, stroll through historic Lahaina town, or drive the majestic Road to Hana for spectacular scenery.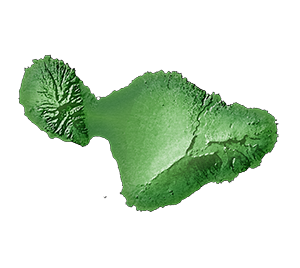 Big Island of Hawaii - The Orchid Isle
Larger than all of the other islands combined, the island of Hawaii, also known as Big Island, encompasses 11 of the world's 13 climactic zones - from white sand beaches to snow-capped mountains. See waterfalls, rainforests, and botanical gardens near Hilo; explore the historic PuuKohola Heiau, north of Kona; or view Kilauea, one of the world's most active volcanoes, in Hawaii Volcanoes National Park.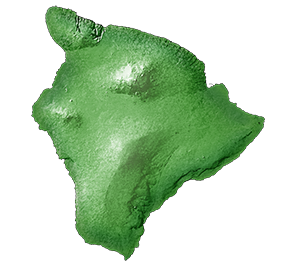 Big Island of Hawaii Highlights:
Oahu - The Gathering Place
Home to the state capitol of Honolulu and the majority of Hawaii's population, Oahu is a vibrant mix of natural and cultural wonders with the entertainment and amenities of the 21st century. Check out the waves on the famous North Shore, relive American history at the memorials and museums of Pearl Harbor, or soak up the sun and take a surfing lesson on Waikiki Beach.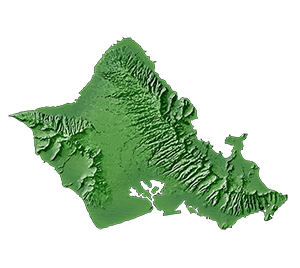 Oahu Highlights:
Waikiki Beach - Iconic gathering place for visitors from around the world.
Pearl Harbor - Explore the historic sites recounting the Pearl Harbor attack.
Hanauma Bay & Nature Preserve - One of Hawaii's premier snorkeling sites.
Nuuanu Pali Lookout - Historic spot with fantastic mountain views.
North Shore - Legendary birthplace of big wave surfing.

Selecting the best Hawaiian Island for you
As noted, selecting the right island is no easy task for many visitors. It can be a confusing and even frustrating job, and that's probably the last thing anyone wants when planning a trip to Hawaii. That's why we've created this handy quiz- to help determine which Hawaiian island is best for you.
Quiz Instructions
Simply read and answer the questions below- each of your answers will earn a set number of points which will be tallied at the end. Make sure to answer all of the questions to ensure an accurate score.

Note that while there are six major islands you can visit in Hawaii, we've only detailed four of them here; as the overwhelming majority of visitors (around 98%) will never visit Molokai or Lanai. And we assure you that, at this point, you'll be much better off visiting one of the major four.

Please answer ALL Questions with a "Yes", "No", or "Somewhat" response.