Hanalei Kauai Road Updates
Updates on Landslide Conditions affecting Kauai's North Shore
Last Updated: October 22, 2021 at 10:00am HST
Kuhio Highway fully re-opens
Now provides unrestricted access to the North Shore on Kauai
In March 2021, a substantial landslide struck the island of Kauai in the small town of Hanalei. Severe flooding was to blame following a heavy rainstorm. This abruptly destructive natural disaster also had the gall to maim one of the island's most important stretches of road: Route 56, or Kuhio Highway.
Thankfully, the intense reconstruction project has now finally completed its emergency phase as of October 15th. This means the end of a massive undertaking that reportedly involved clearing out more than 80,000 tons of debris - the equivalent of well over 5 Brooklyn Bridges. It also means that two-way traffic is fully re-opened.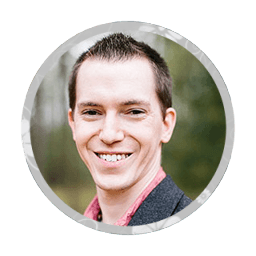 Route 56 is how virtually anyone and everyone accesses the island's north shore. Needless to say, with a hundred-foot gash of mud, rock, debris, and no pavement across the middle of it, access to the north shore was, for the first week or so after the slide, totally non-existent. For the many months following, it has been limited.
The reopening of the roadway marks a vital step for tourism and locals alike. Not for the first time, the community had to come together and support each other to stay afloat amidst natural adversity. SFGate reported that donations were made from numerous local businesses to ensure everyone had food and supplies while this major infrastructural artery was severed.
Kauai, and in fact this region of the island, in particular, is unfortunately prone to landslides; Route 56 was also closed in 2018 for strikingly similar reasons. That being said, it is inspiring to witness such communal resilience and to see the roadway once again restored.
Previous June 15, 2021 Updates from the HI DOT
Hanalei Work progress as of mid-June 2021
All 545 planned soil nails to anchor slope have been drilled into place and grouted.
Weight restriction to the highway above the slide increased to 10 tons.
Design on drainage system continues.
Additional News Resources & Links
According to Beat of Hawaii, the work being done could take three to six months to complete. We'll continue to monitor this situation closely and post updates on this page.
According to an early August 2021 story by The Garden Island (TGI), the Hanalei hill repairs are on schedule for completion soon. TGI further states, "Phase one emergency repairs are expected to conclude at the end of September, with some additional closures and night work. This will allow both lanes of the highway to reopen for the first time since the massive landslide buried the road on March 11, cutting off regular traffic on Kauai's North Shore."