Planning Your Maui Vacation
Maui 101 - Get Started Here
Aloha! Welcome to The Valley Isle. Maui is called thusly because of the large isthmus that spans between the West Maui Mountains (Pu`u Kukui of Mauna Kahalawai) and Haleakala.
Maui no ka oi, or "Maui is the best,"  is a common saying on the island, and for good reason - many visitors worldwide believe Maui to be the crown jewel of the Hawaiian Islands. We can't say we disagree. Also dubbed The Magic Isle, Maui is home to a vast array of scenery ranging from volcanic craters to lush tropical rainforests, and windswept plains to pristine beaches that stretch as far as the eye can see.
Maui has a long list of must see and do activities and Maui accommodations range from upscale resorts to quaint B&Bs scattered around the island. It really is the perfect place for a Hawaiian vacation; no matter which type of traveler you are.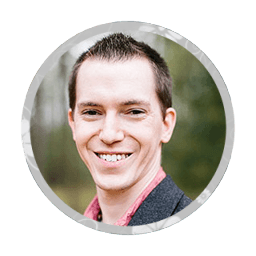 Maui - Top Things to Know
Maui's main action spot is the former whaling town of Lahaina. Here you can shop in world-class boutiques or visit some eclectic art galleries. Plus, over a dozen golf courses dot the island, offering golfers that unique chance to play around in the islands.
The Hana Highway, also known as the Road to Hana, offers you the chance to escape from it all as you take the long and winding road to Hana town and beyond.
For those of you willing to rise early on your vacation, the sunrise at Haleakala National Park is a once-in-a-lifetime experience. The hike into the crater is equally rewarding for those who venture there.
If you visit during the winter months, be sure to keep your eyes on the ocean, as the humpback whales make Maui their winter home and can often be seen jumping in the water offshore, making whale watching a favorite Maui activity. Kaanapali is an especially good location to capture a glimpse of these remarkable creatures.
Need some pampering? Then head to Maui's West Coast, home to many luxury resorts. Or maybe you'd prefer East Maui where you'll enjoy Mother Nature in all her glory. Waterfalls, lush valleys, and even a black sand beach await you there. Can't decide? Then check out our Where to Stay on Maui page for the pros and cons of each region.
Maui Climate & Weather
Maui is the second largest of the major Hawaiian Islands and ranges in elevation from sea level to over 10,000 feet atop Haleakala. A winter coat is needed in the early morning hours if visiting Haleakala-- where temperatures can dip near freezing-- while a bathing suit will do just fine for most of the rest of the island where it's a balmy 70-85 degrees year-round. Home to seven of the world's climate zones at Haleakala alone, Maui has a unique climate pattern. Temperature, wind, rain, and sun can vary dramatically from one location to the next on the island. Head over to our Maui weather page for more specifics by region. 
Maui is for Everyone
Maui is the perfect destination for those of you who want diversity and variety in your activities and for those who desire the modern amenities of the mainland while still keeping the intimacy of a natural retreat. Maui's diverse landscapes are sure to provide you with plenty of variety on your trip. Maui offers you the chance to hit one of the many Maui hiking trails in the morning and come back for a pampering lomilomi massage in the evening before heading to dinner and a show. For many visitors, Maui is the island that really hits the spot.
Maui Helpful Tips & Articles
Whether you're looking for a great place to pitch a tent or the perfect beach to get hitched, our insider tips and info will make your Maui trip planning much easier. Everyone from Maui vacation veterans to first time Valley Isle explorers will find a wealth of helpful information here
Additional Maui Resources