Hana Highway Drive Series
What time is best to begin the Road to Hana?
Over a few weeks one recent May, my wife and I set out on a mission to thoroughly 're-review' the Hana Highway or 'Road to Hana' on Maui. Over a week and a half, we drove the Hana Highway (or a portion of it) eight times. We stopped at every stop along the way, we counted every bridge, curve, and waterfall, and we performed a detailed analysis of each stop and sight along the highway.
We made the drive during a variety of weather conditions ranging from very heavy rain to bright sun; it was an eclectic week. We also made sure to embark on the drive during various times of day, starting as early at 5:30 am and as late as 3 pm. We believe we can now say with some authority what the top sights are along this scenic route as well as provide you some additional advice before you head out on your own to make the drive.

There are a few assumptions, based on feedback from countless visitors; we're making when writing this series of articles.
They are:
You're looking to visit the Hana Highway one day and the Piilani Highway (sights beyond Hana to the Gulch and beyond) on another day. Two days in total.
We're considering the fact that most visitors are highly interested in photographing the sights they see.
We're assuming you're not spending the night in Hana town (most visitors don't).
You'll be driving yourself and exploring on your own.
If that's the case, we do suggest you snag a copy of our Hana Highway - Mile by Mile guidebook. We sincerely feel it's the most inclusive mile-by-mile guide to the Hana Highway available, and we'd love to be your guide during your trip.
That said, we certainly understand if you feel undertaking the journey on your own might be a lot of work- because it can be. In that case, a guided tour is perfect for you. However, please don't entrust your adventure to just any tour company; book with the best Road to Hana Tour providers.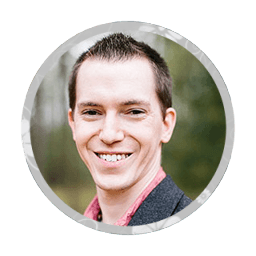 WHEN TO START THE DRIVE
The first part of our series on the Hana Highway is about when to start the drive. Most people who make the drive to Hana start sometime between 7:00am - 10:30am. Below we're going to cover all the pros and cons of leaving early, leaving at the same time as everyone else, or leaving later in the day. We're also going to suggest a few things that may surprise you.
STARTING VERY EARLY... 5:30AM - 7:00AM
Pros
You're starting way ahead of the majority of visitors and likely will get many of the stops along the way to yourself.
Cons
Photographic conditions this early are poor for the initial stops
You will encounter a good deal of outbound (commuter) traffic heading away from Hana
Some sights (like the Garden of Eden) will not be open until 8am

STARTING AT THE NORMAL TIME... 7:00AM - 10AM
Pros
Photographic conditions will be very good on sunny days for optimal photos.
All sights will be open (like Garden of Eden)
Cons
Traffic, and lots of it. This is one we can't stress enough.
Did we mention traffic? Expect to get caught in lines of cars proceeding along the highway.
STARTING LATER...10:00AM - 12:00PM
Pros
You'll be starting after the majority of visitors, not as much traffic
Photographic conditions will be at their best
All sights will be open
Cons
You'll greatly reduce how many sights you can see in a day
STARTING VERY LATE...12:00PM - 3:00PM
Pros
You're not likely to encounter hardly any traffic heading towards Hana
Photographic conditions will be good until around 3 or 3:30pm
All sights will be open
Cons
You'll be fortunate to make it past the half way point before you'll need to turn around. You could probably make it to Hana, but you'd do so at a breakneck pace.
You'll likely encounter a lot of outbound (visitors returning) traffic as you head towards Hana town.
OK, so there's a shortlist of the good and bad of starting early or later. It can leave you scratching your head - which one is the best option?

In our opinion, leave as early as you can, but do things in reverse. That's right, make the drive to Hana and then start from that direction heading back toward where you started. This ensures you beat the traffic, but still get ideal photo conditions, while also assuring you all the stops will be open during your visit.

But what if I wanted to continue to the Oheo Gulch? As we noted at the beginning of this series, we consider the best option for that is to take a second day to explore those sights. There are enough places to visit between Hana, the Gulch, and beyond that, it easily could take another day (again, starting very early). For the sake of this article, we're assuming you're splitting your journey into two days. If not, email us, and we'll try and give you our best advice about how to see the entire drive in a single day (or you can read our article here).

We should note is that photographic conditions do deteriorate along the Highway after 3 pm or so, so keep an eye on the time as you head up the highway towards Pa`ia. The last point of interest you'll want good sunlight is the Garden of Eden at mile marker 10. Beyond that (mile markers 9 through 0), you're okay, in our opinion, even with lower light levels.

Finally, always try and keep an eye on the time, especially if you're not driving the Highway in reverse as we suggest. You do NOT want to get caught on the Hana Highway after dark. To get back before dark, leave Hana town (or wherever you are along the route), heading back towards Paia, no later than 4:00 - 4:30 pm during the summer and earlier in the winter.

Next, in our series, we'll talk about the best stops to make along the drive: Part II - Road to Hana Best Stops