Explore the Valley Isle in a Day
Maui 1-Day Itinerary Suggestions
When most people think of Hawaii, the first images that come to mind are spectacular white and gold-sand beaches, pristine waters, lush mountains, and unbelievable natural beauty, and Maui boasts all of this and more. The second largest of Hawaii's islands, Maui is also called the Valley Isle, so named because of the geographical features that separate the island.
There's so much to see and do on the island, but if you're looking for a Maui 1-day itinerary that covers all the highlights, then you've come to the right place because today we're going to tell you about some of the area's most popular sights, best-kept secrets, and suggestions.
How to use our Maui itineraries for your trip
Maui 'Pack-and-Go' Wayfinder Guides for daily excursions
Ultimately, we've designed our Maui itineraries around a set number of on-island Maui days: offering one (this page), two, three, four, five, six, and seven-day itineraries for exploring the island, soaking in the best sights, and ensuring your precious time (and potentially money) on Maui are used wisely. We've tried to balance our itineraries between those who seek adventure and those looking to find a good beach and relax. Overall, we want your experience to be exactly what you've dreamed of when planning your Maui trip.
For each island, including Maui, we've attempted to split up the itinerary days by sorting attractions according to their geographic proximity; i.e., on West Maui day, you'd explore the best of west Maui's attractions, beaches, and activities. Our itineraries are not meant to be followed consecutively necessarily, which would probably be exhausting, but instead as a grab-and-go resource for 'mapping' your trip - think of us as a Wayfinder's guide to Maui. We always like to travel by making day-by-day plans, putting the most important attractions and activities (the must-see and do) upfront, and if the weather doesn't cooperate one of those days, we switch that day with another. That way, we always get to the important stuff first, and if we have to skip anything, it's ideally the minor attractions only.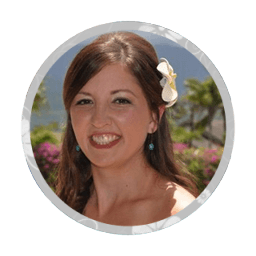 Must See Maui Sights & Attractions
Hana Highway (Road to Hana)
The Road to Hana is one you'll never forget, with the road twisting and winding its way along the island's mountainous northern coast as you make the 52-mile trip east from Kahului to the quaint town of Hana. Most people like to commit an entire day to drive the Hana Highway, because there are so many things to stop for along the way, including waterfalls, parks, ocean vistas, beaches, arboretums, shops and food stands, and so much more. At the end of the road, you can stick around to explore the natural and small-town beauty of Hana or continue making your way a little farther down the road.
Oheo Gulch
The Oheo Gulch goes by many names, including the Seven Sacred Pools and Kipahulu Area, but no matter what you call the area, which is located in Haleakala National Park, everybody can agree these natural pools are breathtaking and tranquil. The pools are created as inland streams make their way toward the ocean, feeding waterfalls and multiple pools that you can swim in or enjoy from the shore. Oheo Gulch is located about 15 minutes past Hana town, near mile marker 42 on the Hana Highway (Road to Hana) after it turns into Hwy. 31.
Our Hana Highway Suggestions
Molokini - Snorkeling
The crescent-shaped island of Molokini is one of Maui's most iconic sights, and this volcanic crater is one of the island's prime destinations for divers and snorkelers. Under the waters around Molokini, which is located 3 miles out in the ocean off the island's southwest coast, you'll be treated to coral reefs, tropical fish, reef sharks, sea turtles, and other spectacular marine wildlife.
Our Molokini Snorkeling Suggestions
Must See Maui Beaches
Hamoa Beach
If you've ever seen postcards from Maui, then chances are you've already seen Hamoa Beach. Located just south of Hana off Highway 360 (on Haneoo Road), this crescent-shaped, gold sand beach is surrounded by cliffs, and the water is great for surfing, body surfing, and boogie boarding. Swimming and snorkeling are also possible here, but you do have to be careful of the strong ocean currents.
Kaanapali Beach
Kaanapali Beach is another iconic stop in Maui that rewards visitors with sun-soaked shores, turquoise waters, and white sand beaches. It's no surprise that this was the island's first planned resort area, and there's plenty to see and do if you want to take a break from sunbathing on the beach, including shops, restaurants, a museum, ziplining, golf courses, and even a cliff diving ceremony every evening at sunset at Black Rock. The beach is located on the northwest coast of the island, just north of Lahaina on Highway 30.
Must Do Maui Hike
Pipiwai Trail
Take it from us: if you love hiking, then you can't miss the Pipiwai Trail. Over the course of the 4-mile round trip, you'll gain 650 feet of elevation, walk through a giant bamboo forest, see waterfalls (including Waimoku Falls at the turnaround point), wooden boardwalks through marshy areas, and so much more. The hike isn't overly strenuous, but you should give yourself anywhere from 2.5 to five hours to complete it, depending on your activity level and how many hundreds of photos you want to take. The trailhead is right near the Kipahulu Visitor Center and Oheo Gulch, just off Highway 360 near Hana.
When you're on a tight schedule but still want to see as much as possible, remember that you can, in fact, see Maui in a day. There is plenty to see and do here on the island, and it doesn't matter if you're looking to relax, for adventure, or to experience the natural beauty of the island. Many of Maui's most popular attractions are along the Hana Highway, including the drive itself and some of the island's favorite beaches and hiking trails, but there are also other great opportunities for shopping, exploring, sunbathing, snorkeling, and more.
Additional Maui Itineraries