Big Island Green Sand Beach
Best Beaches on Big Island
One of only four green sand beaches in the world, Papakolea, or Green Sand Beach, is named for the presence of a greenish, semi-precious stone named olivine, which has been extracted out of the base of the Pu'u o Mahana cinder cone and deposited on the sand by the ocean's waves.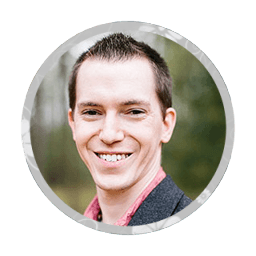 This very secluded sand beach is located near Ka Lae (South Point) in the Kau district of Hawaii. The hike is a rugged 2-mile dusty labyrinth of ruts that eventually lead to the beach. Getting down to the beach is an entirely different issue. Shaped like a giant bowl, you have to climb down the side of the "bowl" to reach the beach. Braving the rugged road down, you might be tempted to ask yourself if it's really worth the trip. The answer is a resounding 'yes'.
One word of caution- do not swim here as the waters are very turbulent.
Update: We wanted to make note that DHHL's (Department of Hawaiian Homelands) official policy is no vehicular traffic to Papakolea. They do not issue vehicle permits for $25 or any amount and they do not give out a key. The trek out to Papakolea and Mahana Bay can only be achieved by foot and should be considered a "back country" trip for serious hikers only.
You do not need a permit to hike there but you are supposed to call DHHL to let them know you will be going there. They just like to be informed of who is on their property and the hike is absolutely free. You can contact DHHL at:
DHHL
160 Baker Ave.
Hilo 96720
Phone: 808-974-4250

We should also note that anyone trying to charge you for parking is running a scam. Rather than get confrontational, just leave if anyone attempts to do so.
Green Sand Beach Big Island of Hawaii Map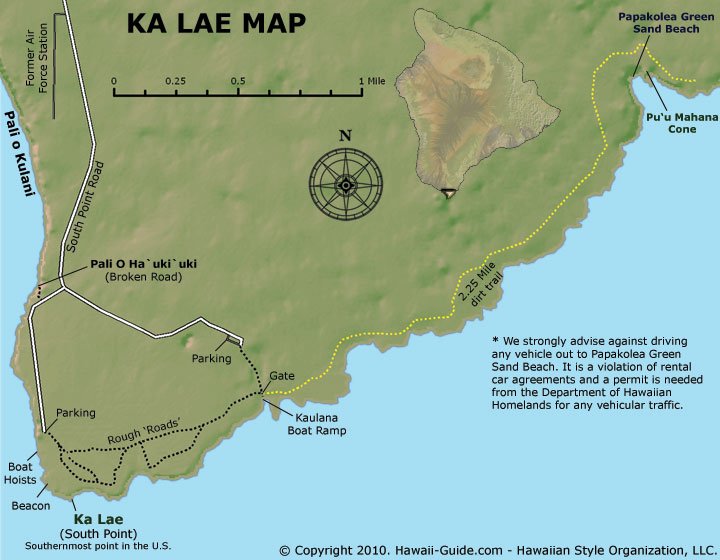 More Big Island Colorful Sand Beaches
Picking the best Hawaiian beach is no easy task, as you can choose from white, black, or green sand beaches. Whether you're admiring the sparkling green crystals, exploring the warm black sand beaches with the sea turtles, or simply lounging on a white slice of sandy heaven, these Big Island beaches are sure to please.
Other Hawaiian Colorful Sand Beaches
Hawaii is home to more naturally-colored sand beaches than any other place on the planet! Here the forces of nature have created mesmerizing color combinations- running the gamut from black, red, green, golden, and, of course, pristine white. Explore some of the most colorful and picturesque beaches in the state here.
Big Island Tours & Activities
Whether you're ziplining over a waterfall, exploring the depths in a submarine, or flying over an active volcano, one thing is certain: adventures here are pure heaven. So what's on your Big Island bucket list? Check out our great tours and activities, book your favorites, and get ready mark those must-dos with a checkmark. Plan, book, and go with Hawaii Guide!