Anahola Beach Park
East Kauai Beaches
Anahola Beach is a 1/2-mile long curve of white sand tucked into the back of Anahola Bay.
Multiple access points to Anahola Bay exist. The most common is at Anahola Beach Park on Anahola Road, which is where the restrooms, lifeguard, and campground are located. At the far right end of the beach park, where the sand meets the rocks, there is an excellent protected area for children to play and swim in the shallows. Because of the bounding reef, this is one of the safest swimming places on Kauai.
Access to the river mouth at the north end of Anahola Beach is on Aliomanu Rd. There is a canoe club here and the beach is deep, extending far back into the shade of the ironwood trees. Be aware of rip currents in this area in the ocean; however, the river mouth itself is a fun place for children to play. There are no facilities or lifeguard at the river mouth - if in doubt don't go out!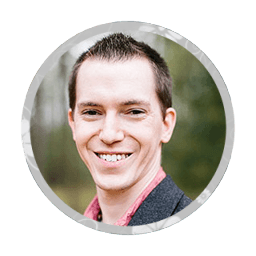 Further down Aliomau Rd, there are several pullouts under the trees where one can jump in for a dip. The reef comes in close here so be aware of rocks and coral when entering the water. Also, be aware that this is a very local area so pay attention to and be respectful of the feelings of the people who are near you on these small patches of beach. Many of them have been frequenting this area since they were young children and have seen a dramatic increase in beach use by outsiders in recent years.
All of Anahola Beach caters to a mostly local crowd. During the weekday, the vibe is pretty relaxed. However, the weekends can be crowded with local people partying and enjoying themselves. There is permitted camping available at Anahola Beach Park. Keep an eye out, especially at night, for intoxicated and/or rowdy or crowds and do not venture to the smaller areas of beach on Aliomanu Rd at night.
Our Recommended Kauai Tours
Catch your first wave on a Kauai surfing adventure. Explore the rugged NaPali Coast and marvel at Mother Nature's handiwork. Trek the best hiking trails in all of Hawaii. Or perhaps you'd rather grab your tank and spot the colorful marine life on a Kauai SCUBA dive. No matter how you choose to explore, know that we have selected what we feel are the absolute best tours in Kauai. Book your adventure today!