Top Boutique Hotel on Oahu
Guides Choice - 2016
Owned and operated by the award-winning Halekulani Corporation, Waikiki Parc is one of Oahu's largest full-service boutique hotels, with 297 rooms. This hotel has everything you need in order to have a truly authentic boutique stay while on Waikiki.
The interior of the hotel, designed by ADI Design Group of Honolulu, is nothing less than breathtaking with its stylish features of urban tropical interiors, illuminated glass walls, bold colorful artwork, and rich hardwoods. Walk through the Waikiki Parc's lobby and you'll immediately appreciate the exceptional design elements the hotel has incorporated. Equally impressive is the friendly hotel staff eager to welcome you and to make your stay extraordinary.
The Waikiki Parc offers the best of both worlds on Waikiki; just across the street is Waikiki Beach, where you can learn to surf, stand up paddleboard, or simply relax on one of the most famous beaches in the world. Or, if you prefer, go for a stroll to the Waikiki Beachwalk or shop the Boutiques of Halekulani, Luxury Row Kalakaua, and the Royal Hawaiian Center. Staying at Waikiki Parc allows you to have it all. The Honolulu International Airport is only 20 minutes away; touch base with the hotel's concierge to assist you with transportation.
All the accommodations are 327 square feet and feature a modern design. Each room has plantation shutters accenting the views of your choice: the twinkling cityscape of Waikiki, the beautiful blue waters of the Pacific, or the tropical slopes of the Ko'olau Mountain Range. You have your choice of king-size or two double beds, as well. These pristine rooms are equipped with complimentary Wi-Fi and a media center that includes a smart phone connection/charger for your convenience.
The Waikiki Parc boasts a myriad of amenities that make it a Hawaii Guide Top Pick; one of which is the urban-chic Parc Blue Pool. Unique to Honolulu, Waikiki Parc has a pool on top of the hotel, located eight stories above Waikiki Beach and the skyline of the city of Waikiki. Relax and sip a martini on one of their comfortable chaise lounges while soaking in the rays of the Oahu sun, or just take in the view from the highest rooftop pool on Waikiki. This is truly a unique find.
Parc AM and Nobu Waikiki
Another reason for inclusion in our Top Picks is the hotel's on-site dining. Start your day off at Parc AM, where you can enjoy a daily breakfast buffet open from 6am-10am, exclusively for the hotel's guests. The extensive buffet offers both hot and cold items and an added bonus of a Japanese buffet option. Then, in the evening, venture down to the lobby to enjoy the Nobu Waikiki, a full-service sushi bar. Start off by enjoying a cocktail in the lounge and then go into this serene and modern oasis for dinner prepared by Chef Nobu Matsuhisa, the world's leader in innovative Japanese cuisine.
You can also enjoy a few more added values such as Waikiki Parc's 24 hour in-room dining or the in-room wine bar. On Friday evenings, the general manager hosts a Mingle for all the guests to taste the hotel's exclusive collection of Parc Chic wines.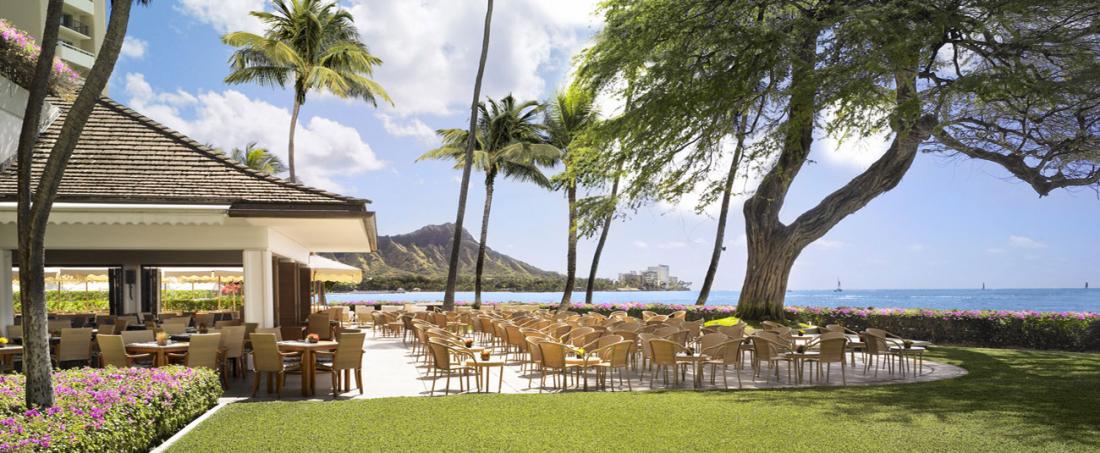 Enjoy Halekulani's Spa and Dining Options
And just when you thought it couldn't get any better… each guest of the Waikiki Parc has access and signing privileges to their sister property, Halekulani , which is located across the street. This is one of Honolulu's most celebrated hotels; with unbelievable dining options with a view and award-winning chefs. Check out dining options at the 5 Diamond Halekulani. If you are looking for a relaxing day of pampering with a massage and Polynesian therapeutic rituals, Halekulani also offers the guests of Waikiki Parc access to SpaHalekulani, one of Waikiki's best known spas.
We appreciate Waikiki Parc's unique packages which provide cost savings for you. Check out their Parc Sunrise Breakfast Package, which offers you a seamless and delightful way to jump start your vacation mornings. The boundless breakfast buffet features a delectable selection of hot and cold American and Japanese dishes. Or take advantage of the Parc 100 Package that gives you the opportunity to get money back when you stay for a minimum of four nights at Waikiki Parc. This $100 credit is redeemable at Nobu Waikiki, any of the Halekulani restaurants, SpaHalekulani, or room service. And perhaps the most desirable deal of the three is the Parc Sunrise Bonus Car Package. This package combines access to both a daily breakfast buffet for two as well as a rental car for you to explore the island, with the added convenience of complimentary parking. This special deal provides the best value for the savvy traveler looking to venture off the property grounds and experience all that Honolulu has to offer. Enjoy the dining options and spa treatments at Halekulani, while being a guest of Waikiki Parc - Click HERE to view Halekulani's cuisine and spa services.
Ocean View Rooms
Overlook the Pacific Ocean
Lanai
325 square feet
Plantation shutters
King bed OR Two Double beds
Bath - stone countertops and European-style features
Mountain View Rooms
Plantation shutters
Ko'olau Mountain Range views
325 square feet
King bed OR Two Double beds
Bath - stone countertops and European-style features
City View Rooms
Views of Honolulu skyline
325 square feet
Plantation shutters
King bed OR Two Double beds
Bath - stone countertops and European-style features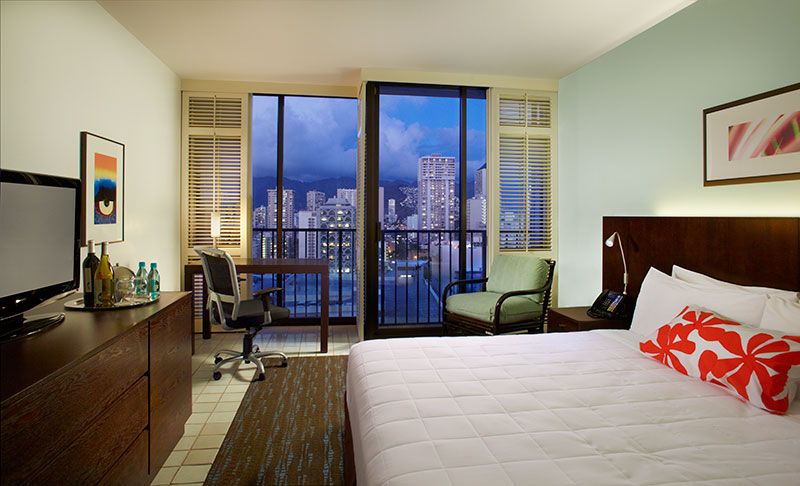 Waikiki Parc's Packages
Parc Sunrise Breakfast
Parc 100
Parc Sunrise Bonus Car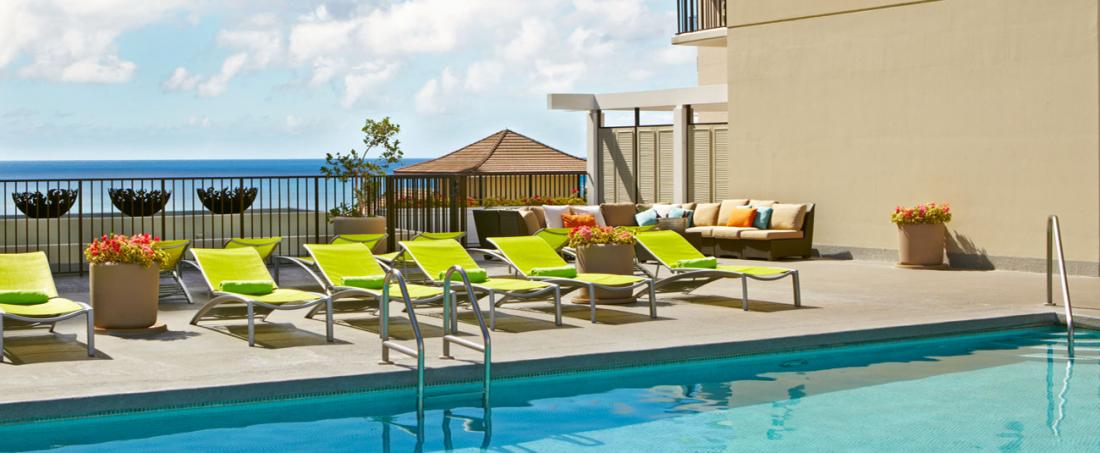 Recommended Oahu Tours