Unique Maui Experiences
Private Valley Isle Tours
Experience the very best of the Valley Isle with Unique Maui Tours - offering visitors unforgettable, customized, & expertly guided private Maui hikes and tours.
By planning a private adventure with Unique Maui Tours, you'll have a chance to discover the magic of Maui's majestic waterfalls, breathtaking panoramas, hidden trails, lava flows, secluded tidal pools, captivating history, and delicious local treats, in the company of only your friends and family.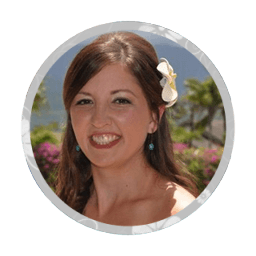 Why tour with Unique Maui Tours?
They're not called Unique Maui Tours for nothing! Here are a few things that make a tour with them really "unique"...
You feel like a local for the day!
The guides with Unique Maui Tours treat you like their own family and will share with you their favorite spots and stories.
Unique Maui Tour guides are all experienced, well-trained, first aid and CPR certified, and familiar with Maui roads and terrain.
You get to decide where and when to stop, how long to stay, what to do... Your private guide will make suggestions to help you decide and keep an eye on the time, but you're the boss!
Unique Maui Tours is committed to offsetting their carbon emissions by sponsoring a local tree planting project, and their team regularly volunteers time and part of their profits to local community and conservation organizations.
Haleakala Private Tours
Duration: 7-8 Hours
Unique Maui Tours has merged with Explore Maui Nature to be able to offer you access to Haleakala National Park as one of the only two private tour companies with a hiking permit into the Park.
Unique Road to Hana Tour
Duration: 10-11 Hours
This is not your standard Hana tour. We take you on a full-day adventure all the way around East Maui - the road trip of a lifetime. We usually head to the backside and go counter-clockwise to avoid the bulk of the crowds, but it's up to you! We stop at all the best spots along the way, some of which are inaccessible to bus tours or rental cars.
A shorter 9-hour Classic Road to Hana tour and a 7-8 hour Halfway to Hana tour are also available.
Private Halfway to Hana Tour
Duration: 7-8 Hours
Considered a 'Must See and Do' on Maui, the famous Road to Hana is everything it's hyped up to be... and then some!

If you want to take full advantage of the wonders of the Road to Hana, let Unique Maui Tours do the driving along the treacherous 600+ curves and 50+ one-lane bridges, and show you the best and most secluded spots along the way.
Unlike with other tours, you will have the option to swim in a waterfall, jump off a cliff, get muddy in the rainforest, hike up a stream, or just kick back and enjoy the views while learning about Hawaii in a fun, interactive way... and have a really unique Hawaii experience!
A Full Day Road to Hana Tour (9-11 Hours) is also available.
West Maui Adventures
Duration: 7-8 hours
Possibly the most underrated and less-traveled road trip on Maui, the West Maui loop is sure to stun you!

On the West Maui Adventures, you'll get to experience what few other travelers can, as Unique Maui Tours drives along the spectacular coastline and extremely narrow roads where rental cars are not even allowed and no tour bus can fit on; so this is truly a "Unique" tour. Ideal if you're staying on the West Side (Ka'anapali, Kahana, Kapalua...).

Blowhole, tide pools, coastal views, galleries, waterfalls, petroglyphs, historic town, homemade banana cream pie, surfers, short hikes, tropical fruit... West Maui really packs up a punch!
Custom Island Tours
Each of Unique Maui Tours customized adventures is made just for you! If you want to do or see something particular, or just want to cruise around the island all day and improvise, let them know and they'll make an itinerary just for you!
Unique Maui Tours offer a combination of hiking, shopping, stopping at a restaurant or a beach, Lahaina, Iao Valley, Ho'okipa Beach, Pa'ia, La Perouse Bay, Upcountry, Kahikinui, Poli Poli... you name it!