Honolua-Mokuleia Marine Life Conservation District
Maui Ocean Activities
The Kapalua area of Maui's northwestern tip is home to the magnificent Honolua Bay, a Hawaii Marine Life Conservation District renowned for its surfing and snorkeling. It is also a much-loved spot with visitors and locals alike and is revered for its historical, cultural, and environmental value.
The bay itself is part of the 45-acre Honolua-Mokuleia Marine Conservation District and is located roughly 10 miles north of Lahaina along Honoapi'ilani Highway (Hwy 30). Its status as a protected area means the bay is teeming with abundant sea creatures of every color among the intricate coral reef.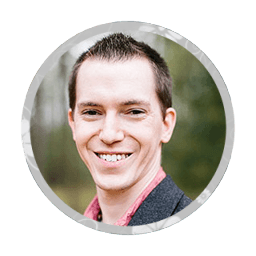 Cultural & Historical Significance
Honolua means "twin bays" in Hawaiian and refers to the neighboring bays of Honolua and Mokuleia. It was during the reign of Pi'ilani that a footpath was made that connected the six bays of West Maui so Pi'ilani could easily access his domain. This path was known as Honoapi'ilani- meaning "the bays of Pi'ilani"- and today is the Honoapi'ilani Highway. Native Hawaiians revered and cared for the land and sea in this area for generations.
Fast forward to modern times, which saw the area under the direction of the Honolua Ranch. The land was used to grow taro, coffee, mango, and aloe, as well as for fishing and cattle ranching. In 1912, pineapple farming began and over the next three decades Honolua Ranch became known as Honolua Plantation; eventually merging with a pineapple company and forming the Maui Land and Pineapple Company. The company dedicated several thousand acres of land to conservation and Honolua Bay was declared a Marine Life Conservation district in 1978.
Also of note is the maiden voyage of the Hokulea, a full-scale replica of an ancient Hawaiian voyaging canoe, which took place in Honolua Bay in 1976. The ship uses ancient systems of navigation and is widely credited with reviving an interest in Native Hawaiian ways and traditions.
Marine Life & Environment
Because of the bay's protected status, fishing and the removal or disturbance of any marine life is strictly prohibited. This ensures both people and sea creatures will enjoy Honolua Bay for generations to come. Additionally, nearby property owners have prohibited visitors from touching the coral, using sunscreen, and bringing dogs, in order to protect the delicate reef system.
It is common to spot Hawaiian green sea turtles here, as well as humpback whales (in winter), spinner dolphins, many different types of coral, sea urchins, and a rainbow of fish– butterfly fish, Moorish idol, unicornfish, triggerfish, wrasse, parrotfish, tang, and many, many more.
Snorkeling, Surfing, & Paddling
Honolua Bay is such a lovely area that it certainly deserves a stop on your itinerary– even if you choose to stay on shore. However, the water adventures and marine life viewing here are such a treat that we'd be remiss if we didn't encourage you to dive in.
One word of caution, however: ocean conditions vary widely from summer to winter. As a general rule, the summer months bring calm seas, clear water, great visibility, and excellent opportunities for snorkeling. In fact, when conditions are right, Honolua Bay is home to some of the best snorkeling in Hawaii. You will want to swim out away from the shore a bit for best visibility, though. SCUBA divers will also love Honolua; just be aware that parking is rather far away and you'll have to carry your equipment a bit.
Winter brings prime surfing conditions- but if you're not already a skilled surfer we recommend you watch from the beach or the overlook, as the bay is certainly not ideal for beginners. The clear barrels here attract large numbers of experienced surfers, and for good reason- Honolua Bay is one of the best surfing spots in Hawaii. ​
Book Your Maui & Honolua Bay Ocean Adventures Today
Visiting Honolua Bay independently may be great for some people; however, there are many advantages to exploring the area with an expert guide. Not only will a good guide know when the best ocean conditions for your adventure are, they will also share their intimate knowledge of the area's ecosystems, Hawaiian culture, and ensure your adventure is safe and unforgettable. For all this and more, we recommend our friends at Hawaiian Paddle Sports and Maui Kayak Adventures. The former offers kayak and outrigger canoe tours; while the latter offers kayak tours. Both companies are staffed by some of the best guides in their industry and both give you the option of snorkeling at Honolua Bay.
Bottom line- Honolua Bay is a Must-See Maui vacation spot; whether you're into water adventures, exploring, or simply taking in the magic of the place. Don't miss it!
You May Also Be Interested In