Maui Fishing
Fishing in Maui is definitely something to put on your bucket list. Hawaii is synonymous with fishing; ancient Hawaiians drew both their physical and spiritual sustenance from the practice, and it remains an integral part of life for many throughout The Islands today. Visitors to The Valley Isle have a variety of options when it comes to getting 'hooked' on this exciting sport.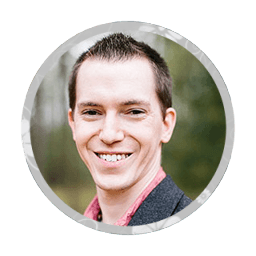 Maui Fishing Types
Maui Deep Sea Fishing/Sport Fishing
This style of fishing is likely the most popular; not just on Maui, but throughout Hawaii. As its name reveals, it requires angling in the deep waters farther offshore. The species you can expect to find at these depths are the big game fish: striped marlin, blue marlin, yellowfin tuna (ahi), dorado (mahi mahi), wahoo (ono), and more.
Maui Bottom Fishing
This type of fishing takes place closer to shore, as the boat will generally drift over a reef. Bottom fishing also requires lighter tackle and gear than deep sea fishing. As a result, these fishing adventures tend to be popular for families with children and those looking spend a shorter day at sea. Barracuda (kaku), various species of jacks, grey snapper (uku), and Hawaiian hogfish (a'awa) are just a few of the species you might reel in.
Maui Shore Fishing
Fishing from the shore may be more your style if you don't want to spend an entire day at sea, or if you simply prefer your feet on solid ground. This is also the perfect fishing experience if there are only one or two anglers in your party and reserving a charter isn't in your plans. Trigger fish (humuhumunukunukuapua'a) bone fish (o'io), wrasses, and the prized bluefin trevally (omilu) are just some of the varieties waiting for you to catch.
Maui Spearfishing
Although spearfishing has been part of life in Maui since the time of the ancient Hawaiians, it is a relatively new activity as far as the tourism industry is concerned. This style of fishing usually takes place in the more shallow waters, and your equipment will consist of a spear and a simple mask and snorkel. Expect to encounter many of the same fish you'd find on a bottom fishing adventure: various types of goatfish (moana), milkfish (awa), unicorn fish, blacktail snapper (to'au) and more. Spearfishing can assist with saving the coral reef as well, as Roi (Peacock Grouper) is invasive to the Hawaiian Islands and is known to eat over 140 reef fish per year on average! Removal of this fish is sought after by many locals, using methods of local spearfishing tournaments.
Our Fishing Tour Recommendation
Can't decide which is the best Maui fishing experience for you and your party? No worries... simply contact our friends at FishMaui. Whether you're an experienced angler or are just looking for a good time with the kids, the highly-skilled pros at FishMaui will make sure you have the fishing experience of a lifetime. We highly recommend them and so do scores of happy anglers.
Once you know which type of fishing adventure sounds best for you, you may be wondering when is the best time of year to land your prized catch- when is 'fishing season' on Maui? Well, frankly, all year is fishing season. That is, Hawaii's top game fish such as ahi, blue and striped marlin, ono, and mahi mahi can be reeled in at any time of the year; however, there are certain seasonal trends. That said, these trends are just that- they are not written in stone and the seasons most certainly overlap.
Maui Fishing Seasons
Summer Season (June, July, August) - If you're in search of the catch of a lifetime, summer just may be the time to book a charter. Blue marlin topping 500 lbs. and yellowfin tuna (ahi) topping 100 lbs. are more likely to be reeled in during the summer. On the downside, summer fishing in Maui tends to be more 'hit and miss'; a couple of slow days followed by a huge a lucky streak. Another factor influencing your decision is the weather. Maui summers are hot and muggy and the breeze provides little relief.
Fall Season (September, October, November) - The chances of landing a blue marlin or mahi mahi decrease as winter approaches, but it's certainly not unheard of to land one. However, big eye tuna are pretty plentiful during fall. By the time mid-November rolls around, shore fishing and bottom fishing are great options. The first part of fall sees summer-like weather. By October and November, temperatures have cooled a bit, making it more comfortable. However, storms are known to pop up near the end of November.
Winter Season (December, January, February) - Maui sportfishing slacks off a bit during the winter, although the deep water big eye tuna can often be hooked early in the morning. You can also expect mahi mahi, and January sees some of the striped marlin once again. Bottom fishing is a good option during the winter months. And although the fish tend to be smaller than the big game fish, they are much more abundant. Spearfishing and shore fishing are also great options. Winter tends to be rainier, especially upcountry and in east Maui. However, South and West Maui tend to be quite sunny and dry. When storms do come through, they can sometimes last for several days. The upside is that sea conditions are generally calm in the mornings, making for great boating conditions.
Spring Season (March, April, May) - Although your chances of landing a trophy blue marlin aren't that great during spring, there are plenty of other Maui game fish to be had. Whether you chose offshore or inshore fishing, you're likely to be quite pleased with your catch. Striped marlin is pretty common in Maui by March and April, as are shortbill spearfish. If a dorado (mahi mahi) is on your wish list, spring is a great time to take a charter, as their numbers are high in April and May. The wahoo (ono) is abundant in May, also. Weather wise, spring sees the winter storms trailing off by the end of March, and by mid to late April you can expect the weather to be nearly picture-perfect. There's lots of sun; yet it's not too hot, the trade winds are steady, and the brief rain showers keep everything beautiful and green.
The adrenaline rush of landing a fish in Maui is not to be missed. Whether you're looking for a good battle in the fighting chair or a calm day along the shore, Maui has the perfect fish just waiting for you.