Food truck cuisine is commonplace on Oahu, especially in the North Shore region. Although these mobile cafes often don't necessarily look enticing at first glance, they are a convenient option for tourists and locals alike. The simple, fresh and often locally-sourced food choices provide a budget-friendly alternative to five-star resort restaurants. Food truck vendoring is a popular choice for local entrepreneurs to earn a living amidst the expensive real estate market of Oahu.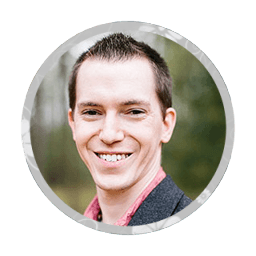 On my very first visit to the North Shore 6 years ago, I had stayed just north of Waimea Bay. Sharks Cove Grill was a convenient short walk from my accommodations and I ate many a good meal there. Now, years later, I took a chance and hoped that it was going to be as good. I was not disappointed. As far as food van cuisine goes, this one is a winner. Fresh, local, simple, nutritious dishes abound on the menu.
We ordered the Fresh Ahi Skewers, which were accompanied by salad, black beans & brown rice. The skewers were delectable, the ahi was cooked perfectly and tasted very fresh. The sauce was amazing – a creamy, tahini-based aoli. The salad was really good with a delicious dressing and cherry tomatoes – it all tasted really fresh and was only $12.
The menu is quite broad – with a variety of breakfast, lunch and dinner options. Breakfast offerings include 'Dawn Patrol' oatmeal, 'Pancakes and Eggs', 'Veggie Scramble', 'Taro Bun Breakfast Sandwich', "Acai Berry Bowl', 'Kiddie Breakfast' and a 'Sharks Cove Breakfast' which includes a choice of bacon, fresh ahi or sausage served with eggs and fried rice.
Lunch and dinner offerings include salads, skewers, sandwiches and smoothies. The portion sizes are decent and well-priced. A very enticing-looking dish is the individually prepared Shish Kebobs with red bell peppers, onion, zucchini and mushroom, with rice and a mixed green salad.
Generally, what you gain in quality and value in food truck cuisine you can certainly lose in ambience. At Sharks Cove Grill there are plentiful tables and chairs under a marquee which is more than can be said for many food trucks that offer limited space to dine, often without shelter from the Oahu rains. That said, Sharks Cove Grill is situated right across from the beach at Sharks Cove, so the views are pretty nice, especially if you can time your visit for sunset. Sharks Cove Grill also offers a catering service.
Head north from Waimea Bay towards Sunset Beach. Sharks Cove Grill is 100 yards north of Foodland on the right side, just past the turn to Pupukea Rd. Look for the surf rental shop – the grill is right next to it. There is a parking lot and parking is also available in the side street nearby.
Breakfast 8.30am - 11am / Lunch 11am - 8.30pm / Dinner 5.30pm - 8.30pm