CLIMB Works
Ziplining on Oahu
Oahu is a magical place of history, culture, and seemingly unsurpassable beauty. In fact, many people believe that Oahu, and more specifically, its world-famous North Shore, is one of the most beautiful places on Earth.
And if you're wondering how to take in some Oahu's most breathtaking sights, while still appreciating the island's rich past and glorious present in a hands-on way, look no further than CLIMB Works Keana Farms.
The CLIMB Works Keana Farms Experience
CLIMB Works Keana Farms is truly a bucket list adventure. This 3-hour guided zipline tour takes place on a working agricultural farm and features the longest ziplines on Oahu- ranging from 500 ft. up to a whopping half a mile long! You'll enjoy the thrill of 8 world-class dual lines, 3 sky bridges, and 2 rappels. You'll also experience an exciting ATV ride to a ridgetop and other fun surprises.
Throughout your adventure, you'll learn about Hawaii's fascinating culture and history- all while taking in panoramic ocean and mountain views of the Oahu's stunning North Shore.
CLIMB Works Keana Farms Zipline Tour
CLIMB Works Keana Farms allows you the unique opportunity to get an up-close-and-personal look at a working farm that produces over a millions of produce a year; plus, you'll savor some delicious tropical fruits as you explore. And unlike some tours that will have you driving by looking at the sights, your CLIMB Works Keana Farms adventure give you a bird's-eye-view of gorgeous beaches, verdant mountains, and more. Your only problem will be choosing the best backdrop for your photos!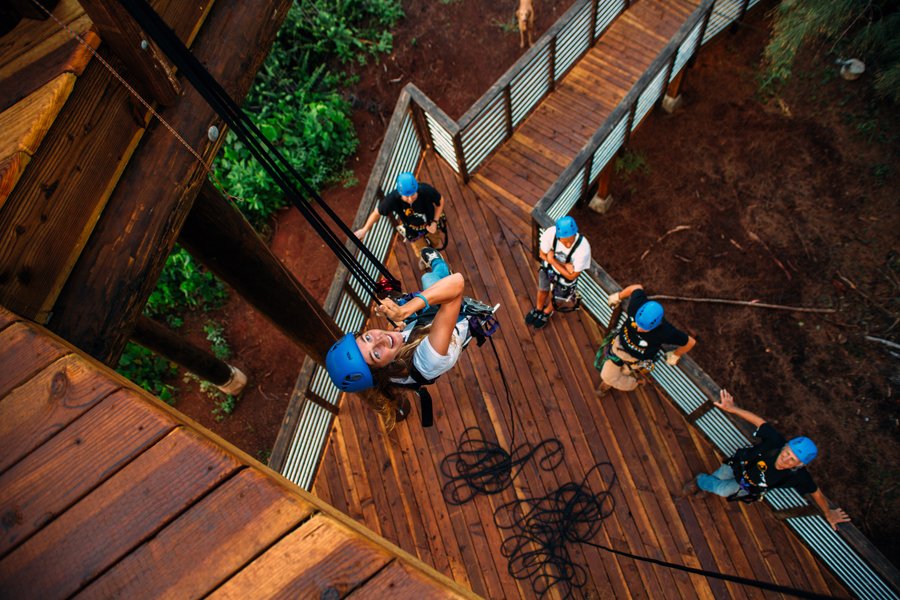 This one-of-a-kind adventure will have your body soaring over the landscape and your mind exploring everything from ancient Hawaii, to the Plantation era, to today. It truly is one of the absolute best ways to experience the island known as The Gathering Place.