Hotel Renew is where urban chic meets island comfort. The Hotel Renew, an Aqua-Aston Hospitality property, has a true boutique hotel feel with its small number of rooms (72 rooms), modern design, and posh amenities and services. This modern beachside boutique offers you a unique experience and an intimate getaway.
Strategically set a bit off the beaten path in Waikiki, this hotel's focus is to have its guests relax and unwind from the fast pace of the city center. Although close to all the best shopping, nightlife, dining, and area attractions such as the Honolulu Museum of Art, Iolani Palace, and Pearl Harbor/USS Arizona Memorial, the hotel is tucked away in a hidden corner of Waikiki.
Unique Experiences
Hotel Renew offers you a cool and refreshing welcome by offering each of their guests a cold scented towel and beverage upon check in. Make a stop at the Lounge Renew, the on-site contemporary lounge where you can experience a handcrafted cocktail before you venture off to your oasis of a room. The Lounge Renew is also the place where you will enjoy your continental breakfast each morning to start your day off right. You will see the exquisite attention to detail the management company has put into the lobby, and know they want you to relax and unwind.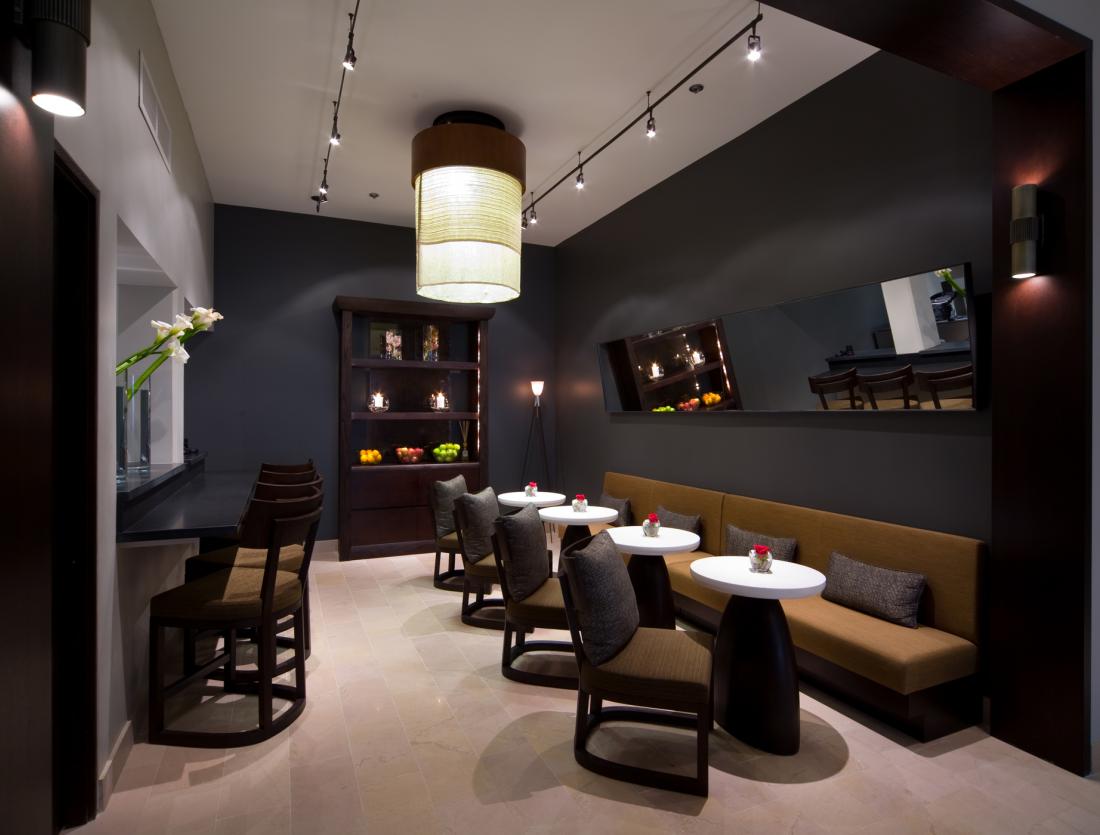 Before stepping into your room, you'll be able to work with an "aroma concierge", allowing you to customize a scent for your room. This unique service will be formulated to help you find the Zen you need to relax and unwind.
Each guestroom at the Hotel Renew offers high end platform beds with your choice of king, queen, or two double sized beds, each draped with high thread count linens and brightly colored duvet covers as an accent. You will find the dark wood tones, contemporary furnishings, and artwork add a nice urban flair to your stay. You have your choice of skyline city views or ocean views, as well.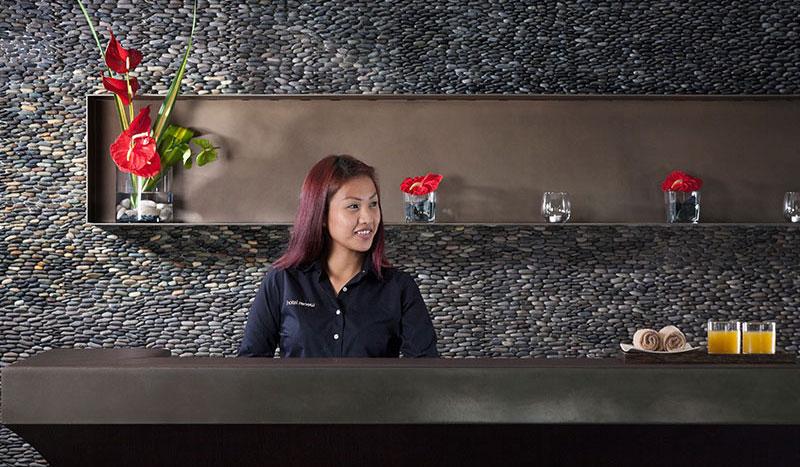 Not only is the unique design and philosophy of the Hotel Renew a game changer among Waikiki's boutique hotels, but we have also found the technology they offer is above the rest. Their mobile concierge caters to all your needs from the palm of your hand. This electronic service provides you with communication and the ability to make requests of the different departments of the hotel, thereby ensuring your needs are met in a modern and cutting-edge manner.
And lastly, guests are permitted to bring their dogs, which the folks at Hawaii Guide truly appreciate and we know you will, too. Even your four-legged friend is treated with true Hawaiian hospitality at the Hotel Renew.
Urban View - Double OR Double/Double
Platform beds- 1 double OR 2 doubles
Stunning urban views of Waikiki
Luxurious high thread count linens
Keurig coffee maker
Urban View - King
Great Views of Waikiki
Platform bed- 1 King
321 square feet
Bathrobes
Keurig coffee maker
Premier - Ocean Views
King OR Two Doubles OR King (Accessible)
Great Views of Waikiki Beach
Platform bed- 1 King-size bed OR 2 Double beds
Bathrobes
Keurig coffee maker
Luxurious high thread count linens
Packages & Special Offers
Take a look at the Hotel Renew's unique Specials and Promotions
AAA/CAA Membership Discount
Hawaii 5-0 for Age 50+
reENGAGE
Switch & Save
Kamaaina Rates
Out & Proud
Military Appreciation Rate
Government Discount
Corporate Travelers
Share your #AstonLife
Snooze-n-Crooze
Room for Romance