Top Boutique Hotels on Oahu
Guides Choice - 2016
The Coconut Waikiki is a Filament Hospitality boutique hotel that offers you spacious rooms and beautiful views of the Ala Wai Mountains. This hotel is a colorful, contemporary twist on classic Waikiki style with an art deco-inspired design by Kory Wong Oglesby. Each room at the boutique hotel offers a peaceful and playful vibe perfect for families, as their largest room sleeps 6. Even more perfect that each room has a kitchenette (a rare find in a boutique hotel), private lanai, and wet bar.
The Coconut Waikiki, in true boutique style, has only 81 rooms; ensuring each is spacious and comfortable. This hotel provides you with the best of both worlds- it is located right across from the Ala Wai Canal, a great place to find peace and relaxation; yet its proximity to Waikiki Beach (three blocks away) and ample shopping (one block away) offers guests a playful vibe. The Honolulu Airport is conveniently located just 9 miles from the hotel and transportation can be set up when you make your reservation.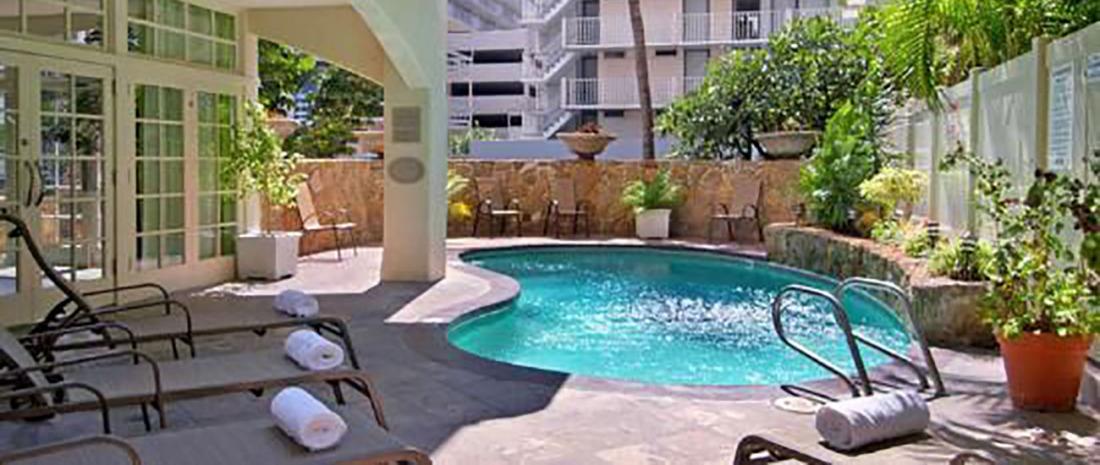 Oversized Boutique Hotel Rooms
The rooms offered at the Coconut Waikiki Hotel include queen, king, and double bed accommodations with your choice of city views of Waikiki or the picturesque views of the Ala Wai Mountains. Our favorite room is the Coconut Two Bedroom Penthouse Suite. The Penthouse Suite provides you with views of both the Waikiki skyline and the mountains, as well as a fully-equipped kitchen, dining room, and a rooftop area for gatherings. This 1,200-square-foot suite is perfect for a family or a group of friends taking a long-awaited getway to Oahu's best vacation spot.
And, of course, if you choose a boutique hotel that offers an experience as unique as that of the Coconut Waikiki, you simply must check out the great dining options nearby. We recommend Marukame Udon, beachside dining at Duke's Waikiki, or, for a more upscale nosh, head to Roy's Waikiki.
City View Rooms
Queen bed OR King bed OR Two Double beds
197-295 square feet
Waikiki skyline view
Compact refrigerator
Microwave
Work desk
Waikiki kitchenette with nook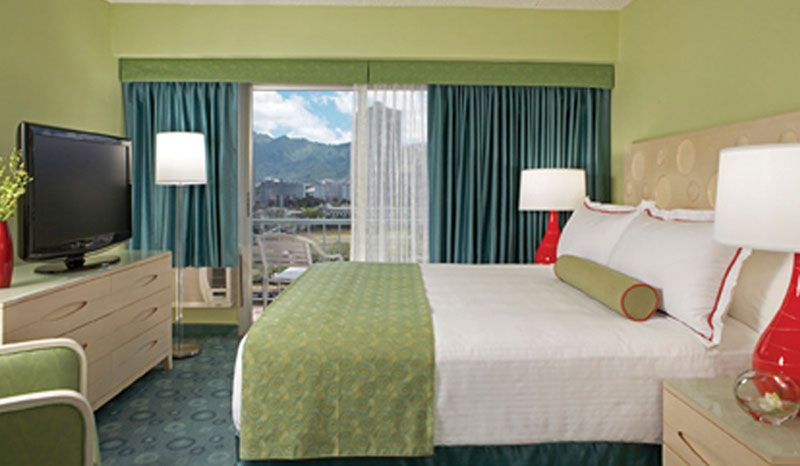 Mountain View Rooms
Two double beds OR King bed
265-285 square feet
Ko'olau Mountain views
Waikiki kitchenette with nook
Working desk
Executive Suites
King bed
Queen-size pullout sofa
497 square feet
Waikiki skyline view
Private lanai
One and a half bath
Waikiki kitchenette with nook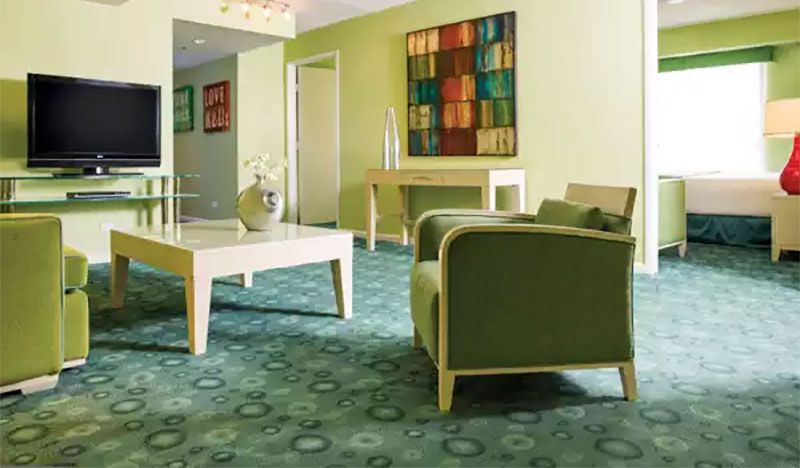 Coconut Two Bedroom Penthouse Suite
Queen bed AND king bed
Queen-size pullout sofa
1,200 square feet
Waikiki skyline and Ko'olau Mountain views
Spacious furnished lanai (balcony)
Full kitchen and dining room
En-suite washer/dryer
Rooftop area for gatherings
Microwave
42″ LCD HDTV
Work Desk
Coconut Waikiki Hotel Specials & Promotions
One-Week Getaway Exclusive
Four-Night Getaway Exclusive
Hassle-Free Parking
Locals- Kama'aina Rate
Earn Extra Air Miles
Let's Be Direct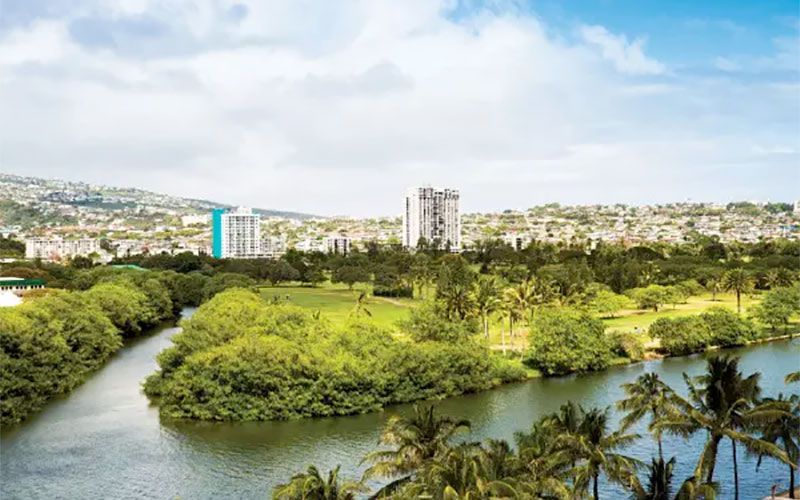 All rooms at the Coconut Waikiki Hotel include:
Complimentary continental breakfast from 6:30-9:30 am
Complimentary Wi-Fi and in-room jacks
Heated swimming pool
Private lanai (balcony)
40" or 42" flat screen LCD HDTVs
Air conditioning
Complimentary in-room safe
Mp3-compatible alarm clock
Complimentary local and toll-free calls
Hair dryer
Wet bar with plates and silverware
Iron/Ironing board
Keurig K-cup coffeemaker
Plates and silverware
Complimentary in-room coffee and bottled water upon arrival