Maui's Coral Gardens
Do you want to explore one of the best snorkeling spots in Maui? Are you ready to swim with some of the most beautiful fish in the world? If so then get ready to book your trip to the fabulous Coral Gardens. A Maui 'Must-Do' for your vacation bucket list!
Located just south of Olowalu and Lahaina and fronting the stunning West Maui Mountains, Coral Gardens was formed when lava flows extended across the ocean floor nearly half a million years ago. These volcanic 'fingers' provide the perfect environment for marine life to thrive.
Prepare yourself to spot a breathtaking array of tropical fish, many of which can only be found in Hawaii's waters. Butterflyfish, angelfish, parrotfish, and triggerfish are all represented; as is each color of the rainbow! Plus, the world-famous Hawaiian green sea turtles make appearances regularly, along with eels, crabs, and even octopus.
Such an underwater treasure should not be missed, and we want to make sure you entrust your adventure to the very best Coral Gardens Boat Tour- Pride of Maui.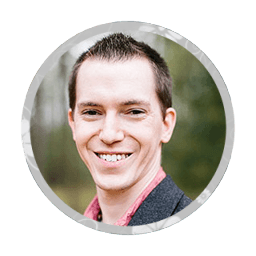 Pride of Maui
We recommend Pride of Maui thanks to their 30+ years in delivering outstanding Maui Snorkeling Adventures, the unsurpassed stability and comfort the vessel provides, and the crew's commitment to excellence.
Pride of Maui is a 65' Maxi Power Catamaran that was designed with Hawaii's waters in mind- it's the most comfort you'll have on a Maui snorkeling adventure. And the amenities you'll enjoy are the best you find:
Deeply Submerged Ladders & Large Platforms for Easy Water Access
Panoramic Viewing
Glass Bottom Boat- Stay Dry AND Enjoy the Marine Life
Hot Shower- a Pride of Maui Exclusive
Amazing Water Slide!
Onboard BBQ Grill and Hardwood Bar
Fun for All Ages
We are also proud to recommend Pride of Maui for their strong dedication to protecting Maui's delicate marine environment. They have been on the forefront of educating visitors about Hawaii's delicate marine environment and how to interact respectfully with the ocean's inhabitants- all while exceeding visitor's expectations and helping make memories that last a lifetime!
One important note: Some people try to access Coral Gardens from the shoreline- a practice we do not recommend and, in fact, discourage. The beach is backed by kiawe trees- and their thorns can easily pierce many beach-friendly shoes. Plus, just swimming out would require a lot of effort for most people who aren't used to ocean swimming. Don't risk it! 
Best Places to Snorkel in Maui
Coral Gardens is consistently cited as one of Maui's top snorkeling spots. In addition to the amazing array of colorful marine life, the area is coveted for is calm ocean conditions, thanks to the shelter provided by the mountains. Plus, waters are crystal clear and of relatively shallow depth; this allows sunlight to penetrate through to the ocean floor, ensuring you have a great view of the colorful blue and green coral formations. Coral Gardens is perfect for beginner snorkelers- even the little ones will have a blast.
If you're looking to explore the area but want a little more 'freedom', try SNUBA. SNUBA is a perfect hybrid of snorkeling and SCUBA, and no certifications are required. With SNUBA, can breathe freely and explore up to 15 feet below the surface. Best of all, you don't have to carry a clumsy air tank, as it remains on the surface. It's safe, fun, and Pride of Maui is the nation's top SNUBA provider.