Sushi Bushido is a very popular sushi bar in the heart of Kapaa town, with a bustling bar scene and extensive sushi and sake menu. Owner Victor Heresa Jr was born and raised on Kauai, and began to work with traditional Japanese sushi at a young age. With experience spanning 25 years, he has created a mix of traditional, contemporary, new wave and local style sushi. The restaurant originally opened in Lihue in 2004, and in 2009 moved to the current location in the Dragon Building on Kukui St, where the Golden Lotus restaurant was once situated.
The meaning of Bushido encompasses chi (wisdom) jin (benevolence) and yu (courage), and is the warriors code for Japanese samurai. Like the sword to a samurai, the sushi blade is an important symbol of their craft at Sushi Bushido.
As Kapaa locals, our experience of Sushi Bushido has always been pleasant. The portions are generous and the overall experience of the meal is always good. However a word of caution – for those who do not like MSG to be added to food be aware that many of their dishes contain the substance. We were very disappointed to recently learn that many of the pre-prepared sauces have it. However, our server was most helpful in informing us of exactly what we could order without it. We chose to exclude any sauces from our order, and even though the chef advised that the dishes may not be as tasty without the sauce, we found that they tasted just fine. Our server was overall very attentive to our needs especially our green tea refills.
We started with a House Salad instead of the Miso Soup (which had MSG – we couldn't believe it!) The salad was fresh and delicious. The Tsukemono Salad arrived soon after – a pickled salad that accompanied the other dishes well. My husband and father-in-law received their array of fresh sushi –including the Unagi Hamachi, and the Salmon Avocado - with great delight. I stuck to the cooked rolls as I don't like raw fish. The reports from the men were good – they said they were medium to really good. Apparently, not as good as the fresh sushi they have eaten at Honolulu or New York, but not bad at all for Kauai standards.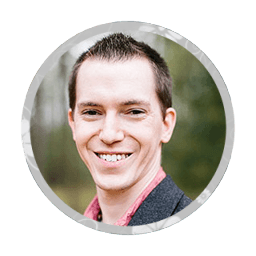 I thoroughly enjoyed the Lava Roll, which was a mix of scallop, crab & shrimp rolled with yellow tail, cucumber, gobo and avocado, wrapped in fresh salmon and baked. It was a taste sensation! Equally good was the Ali'I Roll, which is a crab, asparagus and avocado roll topped with baked lobster. The No Foiling Around – which included crab, shrimp, scallop, clam, mushroom and green onions baked in foil – had really delicate flavors that were enticing to the palette. The seafood served at Sushi Bushido appears to be very fresh and of good quality.
The atmosphere of the place is loud and busy. A number of paintings feature on the large red back wall - artist Sarah Wymer has used the entire wall to display her work. The bar scene is a mixture of locals and tourists, with an extensive sake menu being a major drawcard of the place.
Sushi Bushido also offers catering for weddings, parties or corporate luncheons. The upstairs room can also be reserved for this purpose, with room for up to 30 people.
It is open daily during these hours:
Happy Hour - Monday - Friday 2:00pm - 5:00pm
Monday - Thursday 2:00pm - 9:00pm
Friday 2:00pm - close
Saturday 5:00pm - close
Sunday 5:00pm - 9:00pm
Hours may vary, call to confirm
Phone: (808) 822-0664