Sukhothai is a small, family-owned restaurant in Kapaa. It has been owned and operated by locals people for over 19 years. The restaurant can be easy to miss as it is located on the mountain side of the highway in the same mall where the Kapaa post office and Shell gas station are; it is next door to the Big Save supermarket.
From the outside, Sukhothai does not have much curb appeal, but what waits inside is definitely worth a visit since it is one of the better Thai restaurants on the island. The food is authentically Thai; always fresh and tasty, and the ambience is casual, calming and friendly.
Comfortably air-conditioned, Sukhothai is a great place to cool down on a hot Kapaa day. Our family dines there regularly. We are always greeted with the warm smiles of the friendly staff, and they have the care and attentiveness to remember our favorite dishes. Our 4-year-old daughter knows precisely what she wants and the staff at Sukhothai is happy to make it special order for her; leaving out the pungent spices and adding her personal favorites. When asked why she loves Sukhothai see says "because they always make my favourite food just how I like it". The staff will see her bursting through the door and order her signature dish of keiki-friendly Pad Thai (hold the spices, sprouts and scallions; add baby corn, broccoli, shrimp and chicken) immediately for her so she does not have to wait long to eat. She will often devour an entire (adult-sized) plate on her own. When the chef hears the order come in, she always asks the waiter "how big is the little girl now?"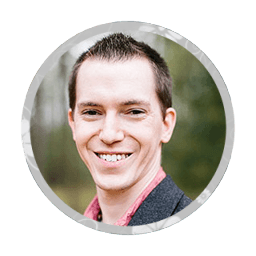 We appreciate this special touch and local warmth. We love the Vegetable Tom Yum Soup (no coconut), and we have also become quite addicted to our daughter's simple version of the Pad Thai. It is tasty and light and made with fresh (local where possible) ingredients. We always ask for no MSG (you have to ask to have it left out). Most of the sauces are lights and simple with vibrant but not overpowering flavors. Our meals at Sukhothai always leave us feeling satisfied but not over-full.
Sukhothai is super casual, the food comes out really fast, always very tasty. In 2011, the owner Jintara Roberts (affectionately known as Jenny) won the Vegetarian category of Taste of Hawaii for best Papaya Salad. She is a native of Bangkok, and as a young chef she travelled throughout the Orient, preparing and sampling the region's delicacies. At Sukhothai she offers a wide selection of meat as well as many vegetarian dishes. Also available is a take-out service, which is always fast and very popular among locals. Don't be scared off if you only see a few tables occupied – most of their business is take out with the local clientele who pick up the food to take home to their families. Whilst dining in, Jenny the owner will sometimes bring avocados from her tree and give them to customers. It is this friendly local approach that we love most about Sukhothai.